Broadway, Big Screen, and Books: Heather Hach's Tale
Diving Deep into 'The Trouble with Drowning' and the Stories Behind Heather's Greatest Hits
Ever wondered what it takes to transition from crafting Hollywood screenplays to penning a gripping psychological thriller?
Dive into my enlightening interview with Heather Hach and get a sneak peek into her latest masterpiece, "The Trouble With Drowning."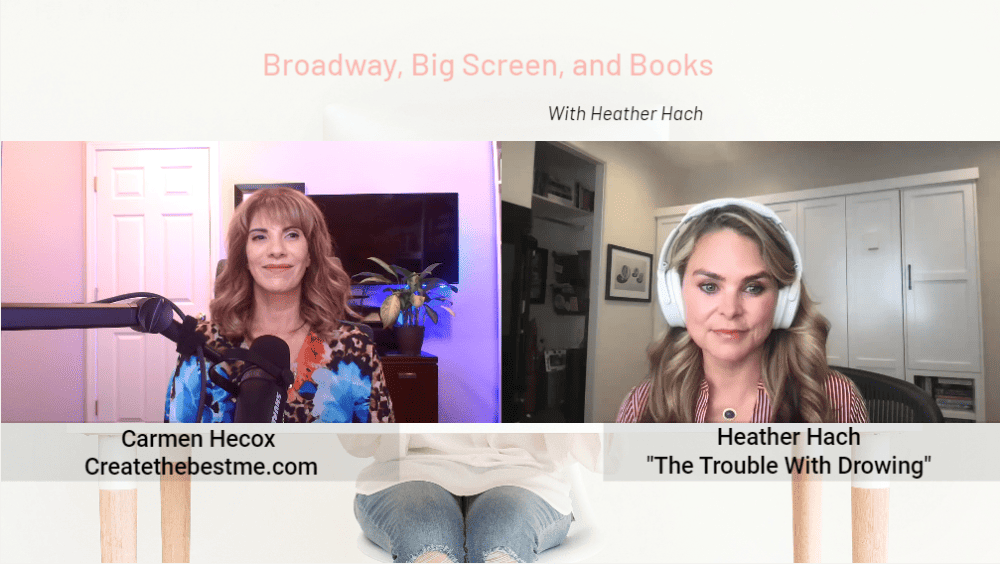 A Glimpse into Heather Hach's World
Heather Hach is not just any storyteller; she's a beacon in the narrative arts. With Hollywood successes like "Freaky Friday" and "What to Expect When You're Expecting" under her belt and accolades such as Tony and Drama Desk Award nominations for "Legally Blonde: The Musical," Heather's name is synonymous with storytelling brilliance.
But our conversation went beyond just her impressive resume. We ventured into her inspirations, the intricacies of transitioning between screenwriting and novel writing, and the anticipation surrounding her upcoming psychological thriller, "The Trouble with Drowning." Heather's insights, drawn from her rich experiences, offer a fresh perspective on the dynamic world of storytelling.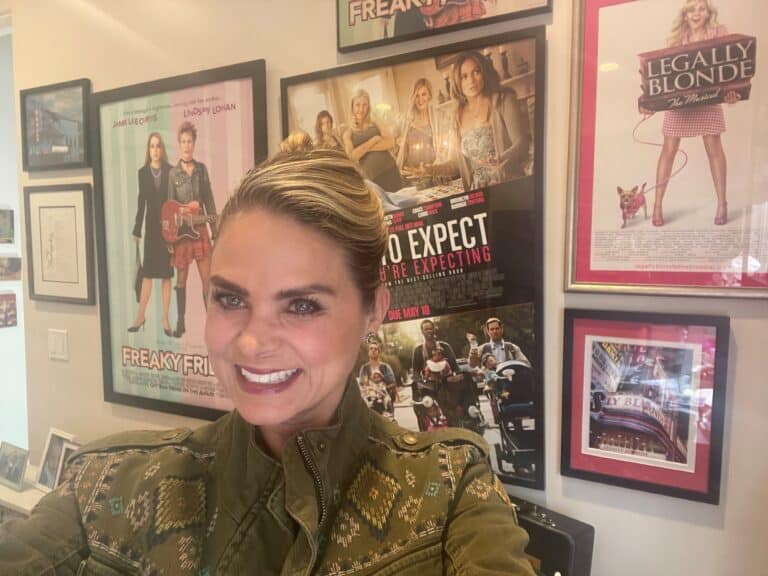 The Art of Storytelling
So, what makes a story truly unforgettable? According to Heather, it's the meticulous details. Whether it's a screenplay or a novel, the nuances and layers within the narrative are what make it come alive. She emphasized the luxury of indulging in expansive language in novels, allowing characters to fully blossom, contrasting this with the succinct nature of screenplays.
For Heather, storytelling isn't just a craft she honed over the years; it's a passion deeply rooted in her childhood. Even as a young child, Heather's vivid imagination and flair for crafting tales were evident. She fondly recalls being a standout writer as early as the 2nd grade, a testament to her innate talent. However, her penchant for weaving intricate stories sometimes blurred the lines between fiction and reality, leading to concerns about discerning her truths. But instead of stifling her creativity, her parents recognized and nurtured her unique gift. They understood that her imaginative tales were not mere fabrications but a manifestation of a budding storyteller.
As she transitioned from childhood tales to screenplays and novels, the essence remained the same: a deep-seated love for storytelling. In screenplays, every word counts. The narrative must be tight, concise, and every line should drive the story forward. Novels, on the other hand, offer a broader canvas, allowing for deeper character explorations and the luxury of painting vivid landscapes with words. Heather's ability to master both these mediums showcases her versatility and deep understanding of her audience's needs.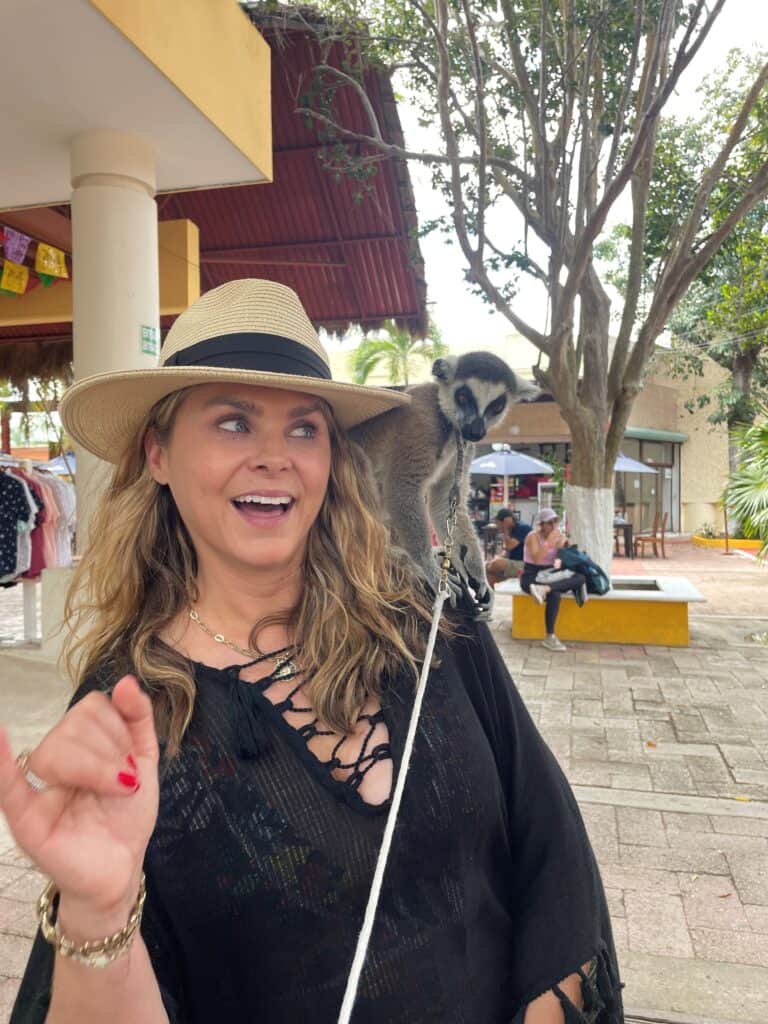 Inspiration from Everyday Moments
But where does the magic begin? For many storytellers, inspiration can strike in the most unexpected places, and Heather is no exception. From overheard conversations during her dog walks to the subconscious creativity that emerges in dreams, Heather believes that stories are everywhere, just waiting to be told. It's a testament to her keen observational skills and her belief that every moment, no matter how mundane, holds the potential for a gripping narrative.
Every storyteller has their muse, and for Heather, it's the world around her. The beauty of being a writer, as she puts it, is the ability to find stories in the most ordinary moments. A casual chat at a coffee shop, the rustling of leaves in a park, or even the distant laughter of children playing can spark an idea. Heather's keen sense of observation allows her to absorb these everyday moments and transform them into compelling narratives. It's this unique ability to see the extraordinary in the ordinary that sets her apart. But while these daily inspirations play a significant role, Heather's upcoming novel draws from a deeper, more introspective space.
Join our community
Connect with like-minded individuals.
The Trouble With Drowning: A Sneak Peek
Heather's debut adult novel, "The Trouble with Drowning," is more than just a psychological thriller. It delves deep into the intricacies of human emotions, relationships, and the tumultuous journey of self-discovery. The protagonist's challenges with love, identity, and heartbreak are something many can resonate with, making it a tale that promises to grip readers from the first page to the last.
But for those eager to dive deeper into the world Heather has crafted and perhaps get a signed copy, there's good news! Heather will be embarking on a series of book readings and signings. Here's where you can catch her:
It's a fantastic opportunity to meet Heather in person, delve into her thoughts, and get a firsthand feel of her storytelling prowess.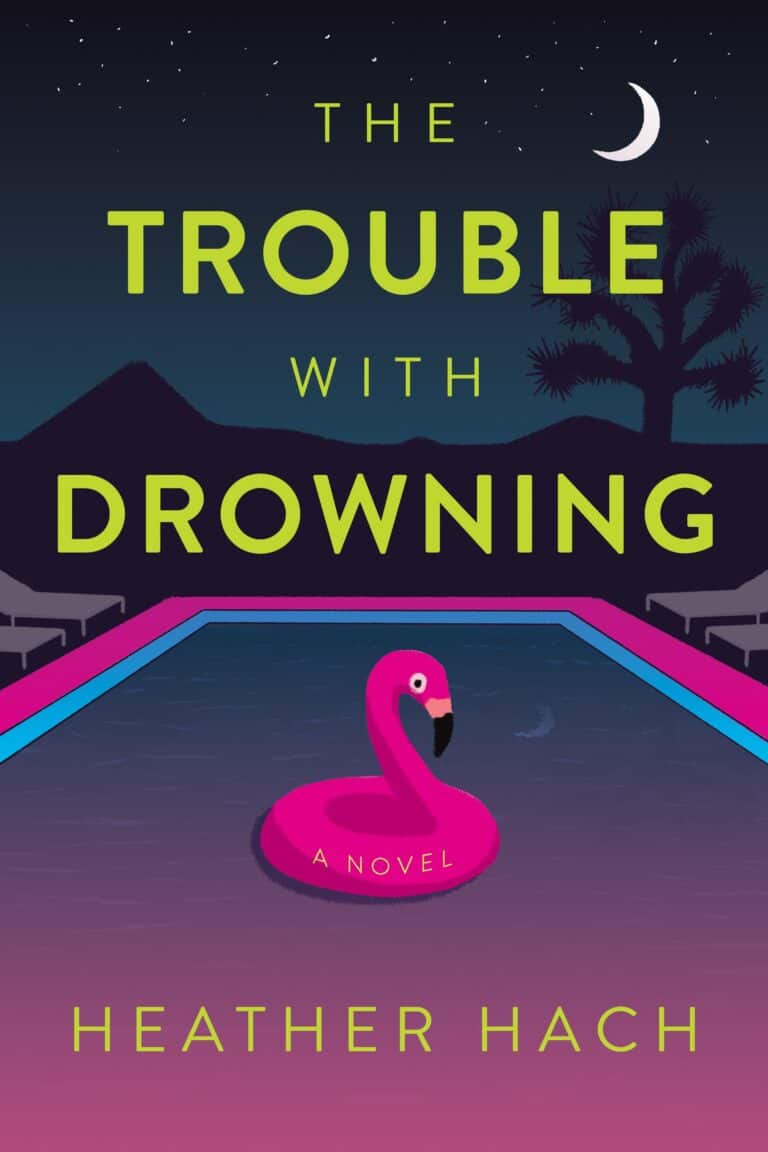 Closing Thoughts
My conversation with Heather was enlightening, to say the least. From her early days of imaginative storytelling to her current success as a renowned writer, her journey is a testament to passion, perseverance, and the power of storytelling. If there's one thing to take away, it's that stories are everywhere, waiting to be told. And as Heather beautifully puts it, it's about finding the extraordinary in the ordinary. So, whether you're an aspiring writer or an avid reader, let's continue to celebrate and cherish the stories that move us, inspire us, and make us reflect.
If Heather's journey has inspired you as much as it has inspired me, make sure to subscribe for more insightful conversations with creative minds from all walks of life.
Watch the complete interview here.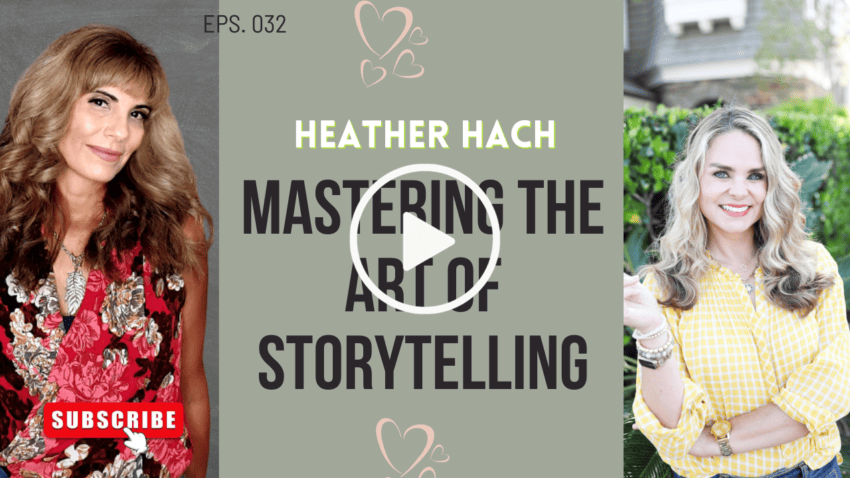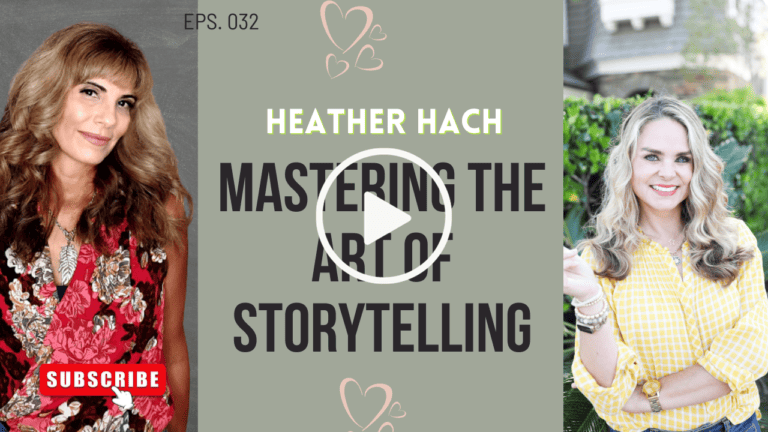 Resources Mentioned:
Subscribe to Apple Podcasts, and don't forget to Rate and Review
Like what you heard? If so, please rate and comment on Apple Podcasts. And while you are there, let me know what you want to hear next.
And while you are there, don't forget to hit Subscribe.
Want to know how you can enjoy this podcast more?