Midlife Mastery: The Power of Self-Care
Discover the Essence of Self-Care Tailored for Women in Midlife
Feeling lost in the whirlwind of midlife changes? You're not the only one. But what if I told you there's a way to not just survive but THRIVE during this transformative phase? Dive in as we decode the secrets of self-care tailored just for women like us, navigating the challenges and joys of midlife.
What you will learn in this Episode:
Midlife, often dubbed as the 'middle ages,' can feel like a maze. With every turn, there's a new challenge, a new emotion, or a physical change that wasn't on yesterday's horizon. But amidst these challenges lies an opportunity—a chance to redefine, rediscover, and rejuvenate ourselves.
In today's post, we're embarking on a journey to uncover the profound significance of self-care during these transformative years. We'll delve into the physiological and emotional shifts that midlife brings and arm you with actionable strategies to navigate them with grace and confidence. So, whether you're in the thick of midlife or see it on the horizon, this guide is your compass to ensuring you not only navigate but truly cherish this phase.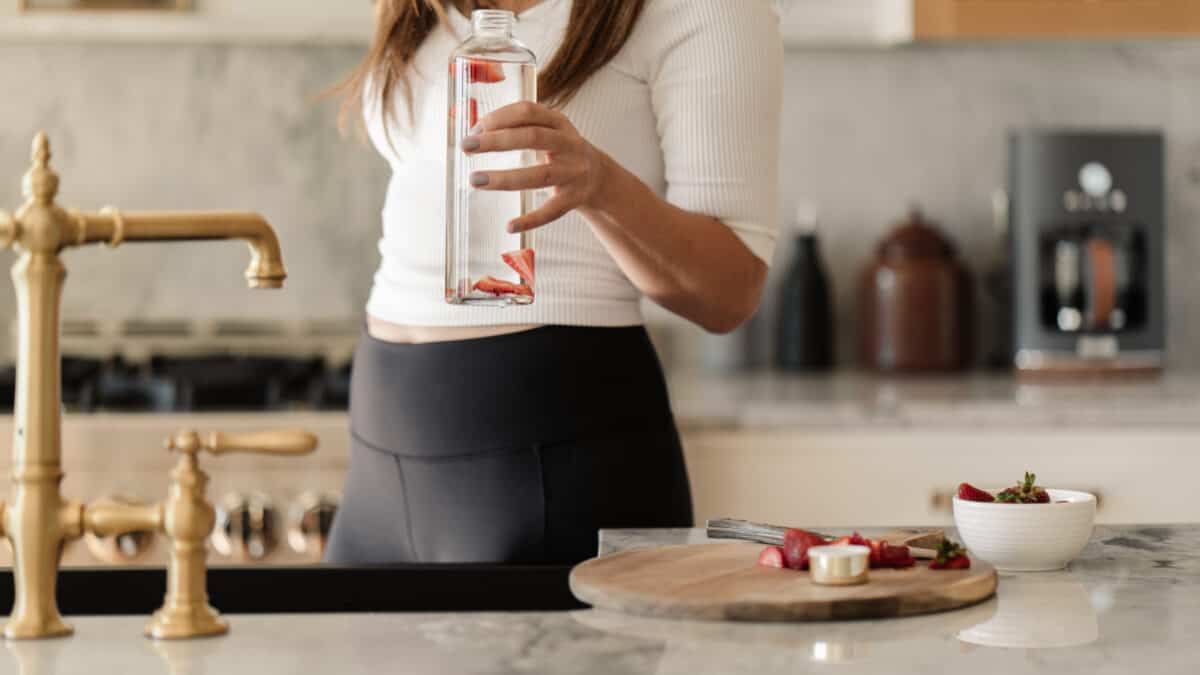 The True Essence of Midlife Self-Care
When we talk about midlife, it's easy to focus on the tangible, visible changes. But beneath the surface, there's a profound transformation happening, one that's emotional, spiritual, and deeply personal. Midlife isn't just an age bracket; it's a phase of introspection, rediscovery, and, for many, redefinition.
As we navigate this phase, self-care becomes our compass. It's not about masking the signs of aging or trying to turn back time. Instead, it's about embracing who we are at this very moment and nurturing ourselves from the inside out. It's about recognizing that while our roles might evolve – from career professionals to caregivers, from parents to grandparents – our intrinsic value remains unchanged.
True self-care during midlife is about honoring our journey. It's about pausing amidst the chaos, taking a deep breath, and asking ourselves: What do I need right now? It might be a quiet moment with a book, a walk in nature, or even a heart-to-heart with a dear friend. It's about listening to our inner voice, that gentle whisper that guides us toward joy, peace, and fulfillment.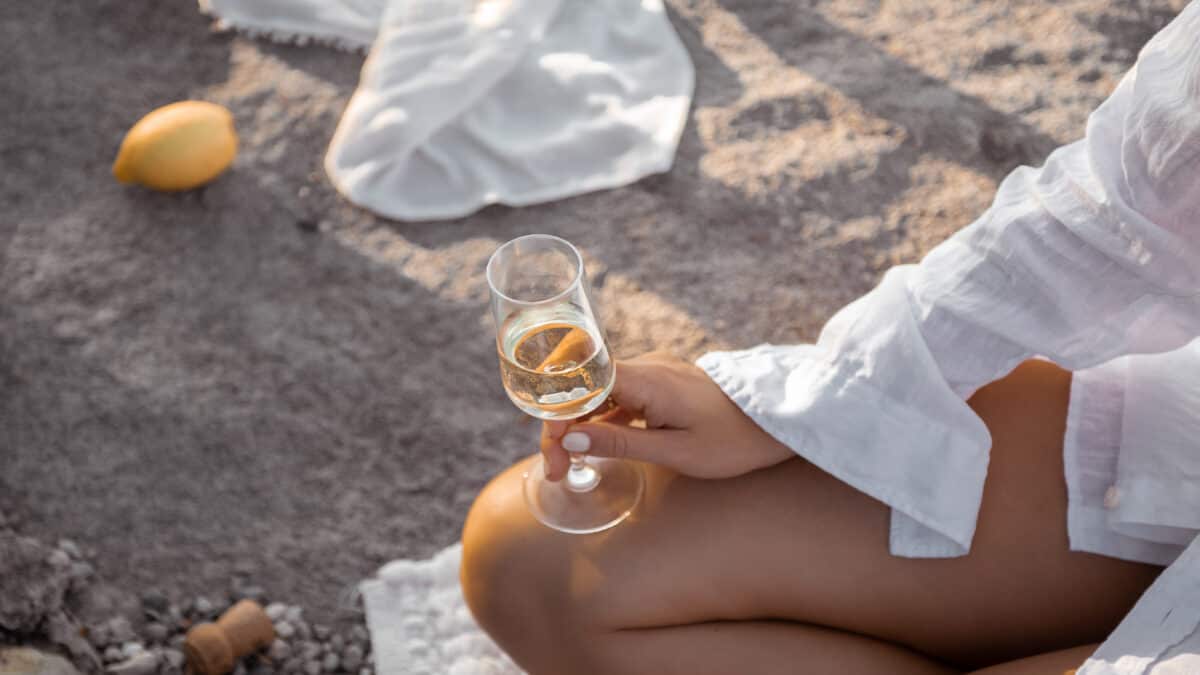 Embracing the Physiological Changes
As we journey deeper into midlife, our bodies begin to share their tales. Each wrinkle, stretch mark, and gray hair is a testament to our experiences, challenges, and victories. While society often emphasizes youth, there's an undeniable beauty in aging, a grace that comes with experience.
But, of course, with this beauty come changes. Menopause might introduce us to hot flashes, mood swings, and sleep disturbances. Our metabolism might decide to take a leisurely pace, and our joints might voice their protests a bit more loudly. It's essential to approach these changes not as adversaries but as companions on our journey.
By understanding the physiological shifts, we can tailor our self-care routines to support and nurture our bodies. Whether it's incorporating specific nutrients into our diet, adopting gentler forms of exercise, or seeking therapies like massage or acupuncture, there are myriad ways to support our bodies during this transition.
Our bodies, in their wisdom, are adapting to a new chapter, and it's essential for us to tune in and listen. The subtle signs, like the need for more rest or the craving for certain foods, are our body's way of communicating its needs. While the skin might show signs of aging, it's also a canvas of our life's experiences, each line representing a memory, a laugh, a tear.
Menopause, often at the forefront of midlife discussions, is just one of the many physiological shifts. Beyond the hot flashes and mood swings, it's a reminder of the body's incredible ability to evolve. Our metabolism, too, undergoes changes, prompting us to reevaluate our diet and exercise routines. It's a time to introduce more bone-friendly foods, engage in strength training, and perhaps even explore holistic therapies that cater to our changing physiology.
But it's not all about adaptation; it's also about celebration. Celebrating the strength of a body that has carried us through life's highs and lows, the resilience of a system that has faced challenges and emerged stronger, and the grace of aging, which brings with it a depth of wisdom and experience.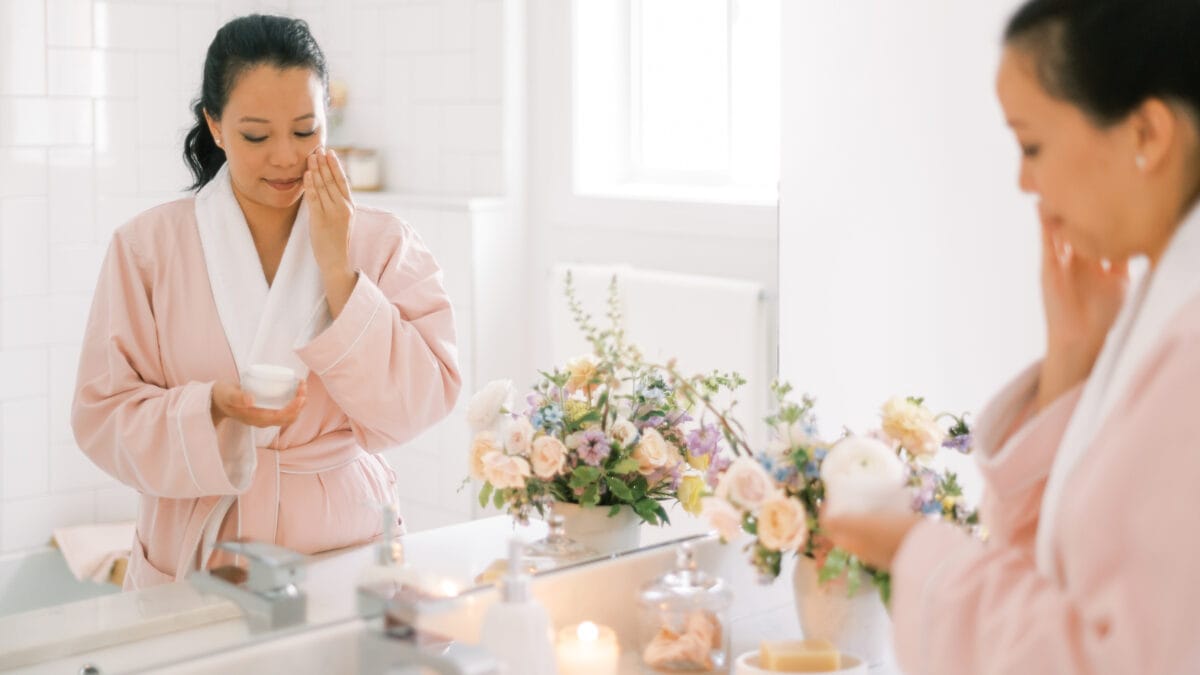 The Emotional Landscape of Midlife
The physical journey of midlife is closely intertwined with an emotional one. As our bodies navigate new terrains, our minds and souls grapple with reflections, realizations, and revelations. There's a depth of emotion that comes with this phase, from the pride of seeing our children carve their paths to the introspection of our own journey so far.
It's a period marked by questions, dreams, and perhaps even a few regrets, but most importantly, by growth. It's about reconciling with the past, living fully in the present, and dreaming fearlessly about the future. Embracing this emotional journey, with its ups and downs, is key to finding balance, purpose, and joy during midlife.
Midlife, often described as the bridge between youthful exuberance and mature wisdom, is a period rich in emotional depth. As we stand at this juncture, we're greeted with a myriad of feelings. There's pride in the milestones achieved, a touch of nostalgia for days gone by, and an innate curiosity about the chapters yet to unfold.
This phase often prompts introspection. We find ourselves revisiting memories, cherishing some, learning from others, and perhaps letting go of a few. It's a time when dormant dreams might reawaken. That book you always wanted to write, the art class you wished to enroll in, or the journey you yearned to embark upon suddenly seem within reach.
But it's not just about personal aspirations. Midlife also brings about a shift in our roles. The children we once nurtured might now be carving out their destinies, leaving us with an empty nest filled with memories but also presenting an opportunity to rediscover ourselves. On the other end, we might find ourselves caring for aging parents, a role reversal that comes with its own set of challenges and emotions.
Navigating this emotional tapestry requires understanding, patience, and self-care. It's about acknowledging our feelings, giving ourselves the grace to feel deeply, and finding avenues to channel these emotions constructively.
Join our community
Connect with like-minded individuals.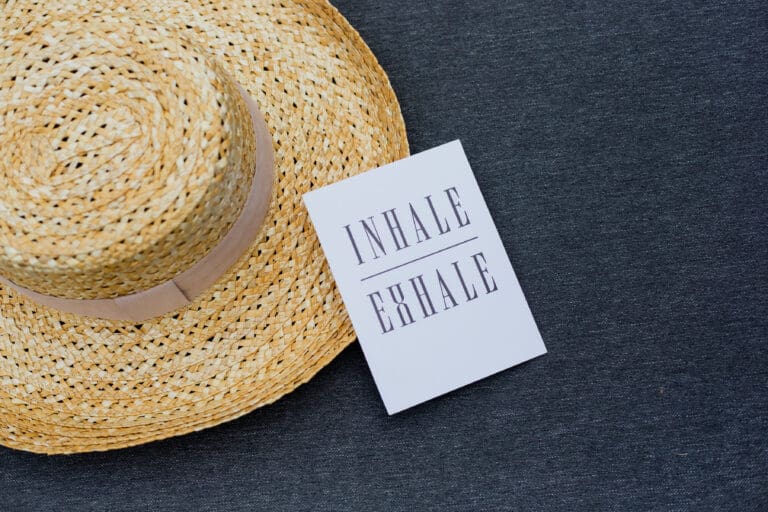 Crafting Your Midlife Self-Care Routine
With the emotional and physical intricacies of midlife, crafting a self-care routine becomes not just beneficial but essential. This routine isn't about grand gestures but daily practices that honor our evolving needs.
Emotionally, it might mean setting aside quiet moments for reflection, perhaps through meditation or journaling. It's about creating spaces where we can process our feelings, celebrate our achievements, and set intentions for the future.
Physically, our bodies might crave different forms of nourishment and movement. Yoga, for instance, offers both flexibility and mindfulness. Nutritionally, we might lean towards foods that support our changing metabolism and hormonal balance.
In essence, our self-care routine during midlife is a testament to our journey. It's a blend of practices that honor our past, nurture our present, and set the stage for a future filled with possibilities.
As we stand at the crossroads of midlife, the path forward might seem daunting, but it's also ripe with opportunities. Crafting a self-care routine during this phase is less about adhering to societal standards and more about tuning into our own rhythms, understanding our evolving needs, and nurturing ourselves holistically.
Physical Care: Our bodies have journeyed with us through the ebbs and flows of life, and now, they beckon for a different kind of attention. The high-intensity workouts of our youth might give way to more restorative practices like yoga or pilates. Our dietary choices might shift towards foods that support hormonal balance, bone health, and cognitive vitality. It's about honoring our bodies, recognizing their resilience, and providing them with the care they deserve.
Emotional Care: Midlife is a tapestry of emotions. There's nostalgia for the past, contentment in the present, and anticipation for the future. Embracing practices like journaling can offer a safe space to process these emotions, while meditation and mindfulness can anchor us, helping us navigate the emotional waves with grace.
Spiritual Care: This phase often prompts deeper existential questions. What is our purpose? What legacy do we wish to leave? For many, this is a time to delve into spiritual exploration, be it through religious practices, nature immersion, or philosophical readings. It's about seeking answers, finding meaning, and connecting with something greater than ourselves.
Social Care: Our social dynamics evolve during midlife. Children might leave the nest, friendships might undergo shifts, and new social roles might emerge. It's essential to nurture our social well-being, be it through community involvement, travel, or simply fostering deeper connections with loved ones.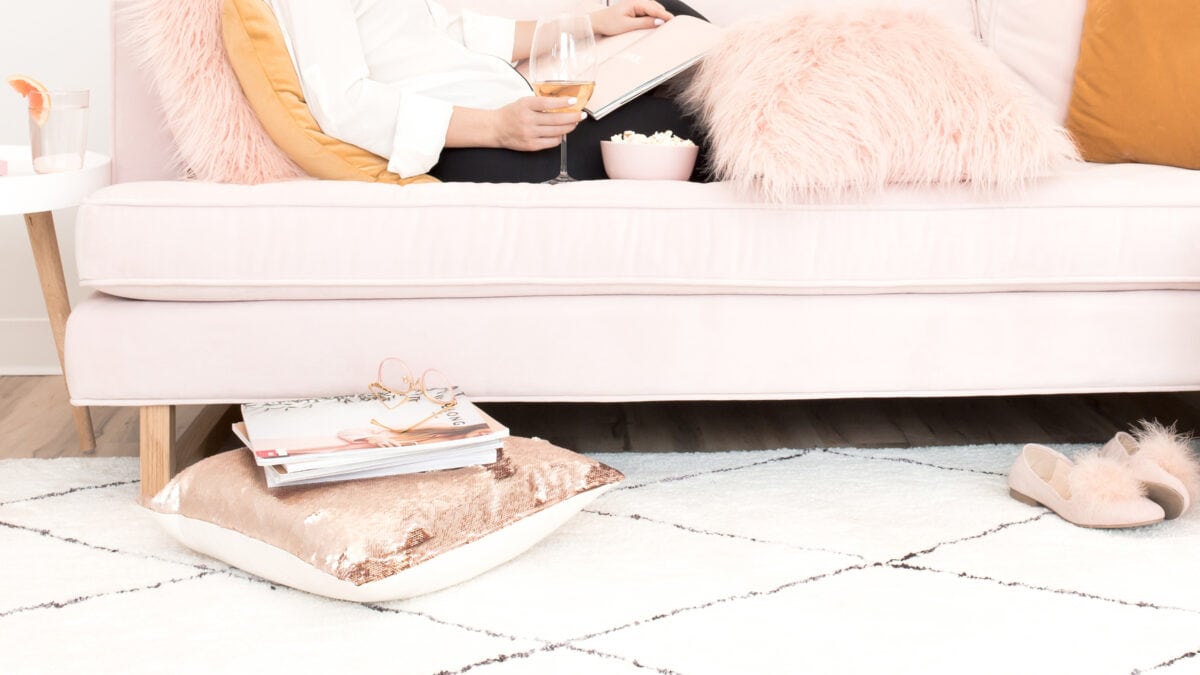 Summary
In our exploration of midlife, we've delved deep into its emotional and physical intricacies. We've discussed the profound transformations that occur, both within our bodies and our minds. From understanding the essence of self-care during these pivotal years to embracing the physiological changes with grace, we've journeyed through the emotional landscape that midlife presents. We've also highlighted the importance of crafting a self-care routine that's tailored to our unique needs, ensuring that we not only navigate this phase with ease but truly thrive.
Conclusion:
Midlife, rather than a crisis, is a celebration. It's a chapter where we get to rewrite our narratives, embrace our authentic selves, and craft routines that resonate with our true essence.
If you're navigating this transformative phase and seeking guidance, inspiration, or simply a community that understands, I invite you to join us. Subscribe and journey with us as we explore, embrace, and celebrate midlife together.
If you want to be the first to know when a new episode is released, sign up to receive those notifications.
Watch the complete episode here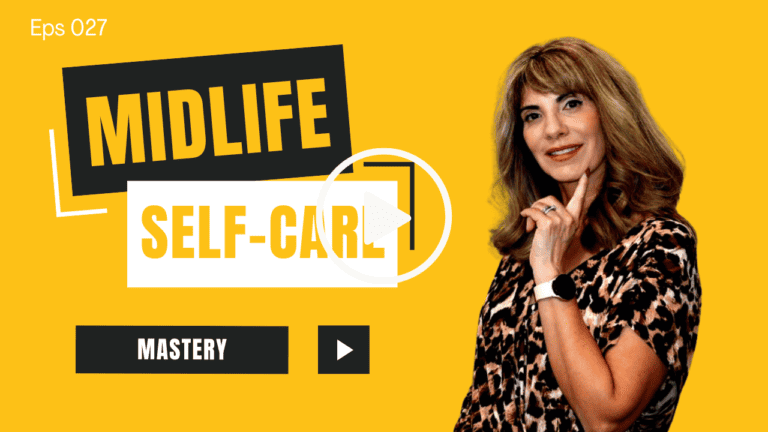 Resources Mentioned: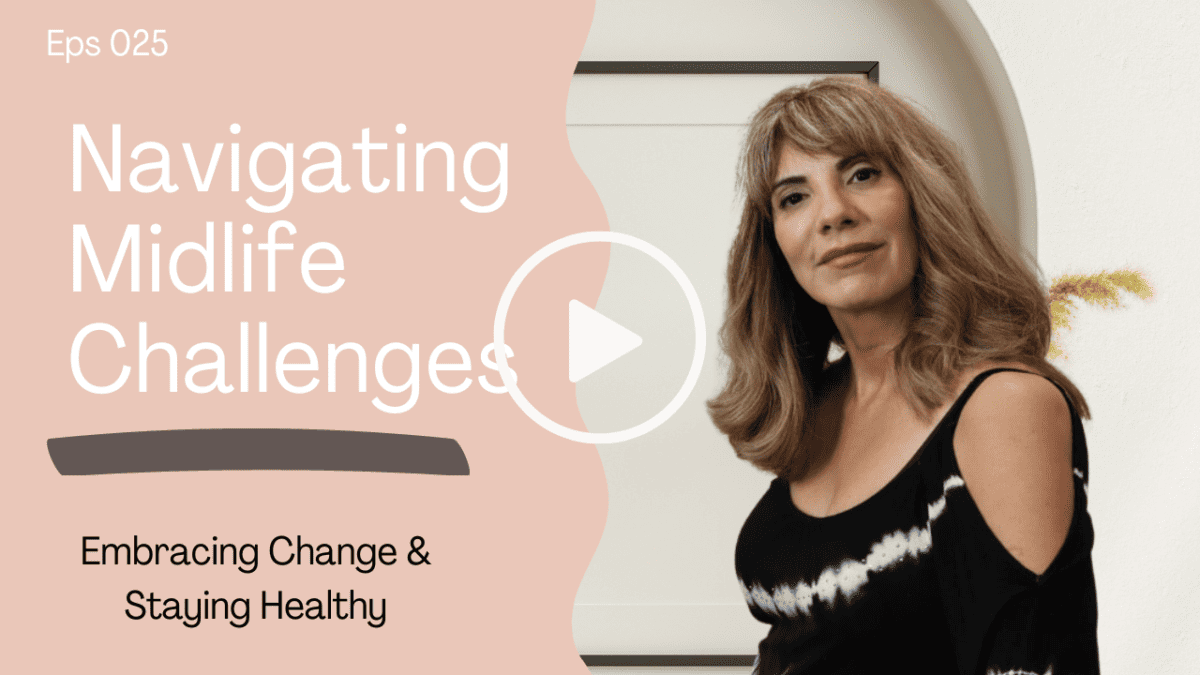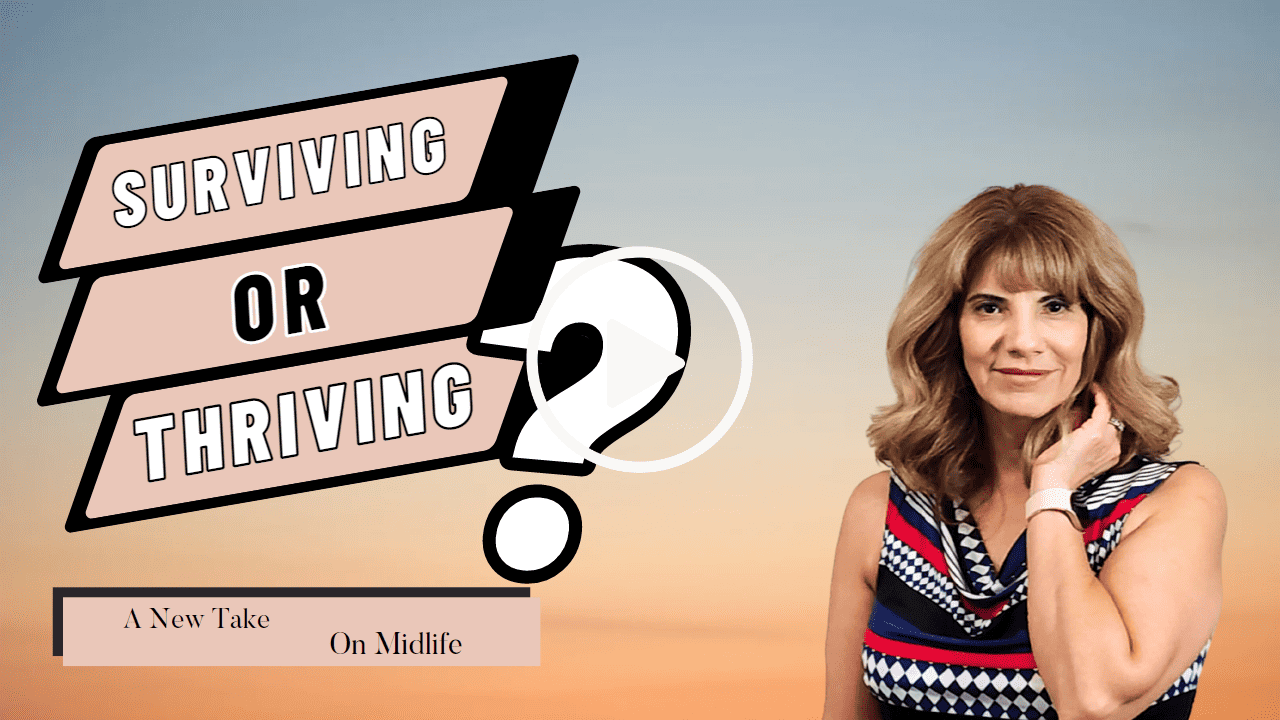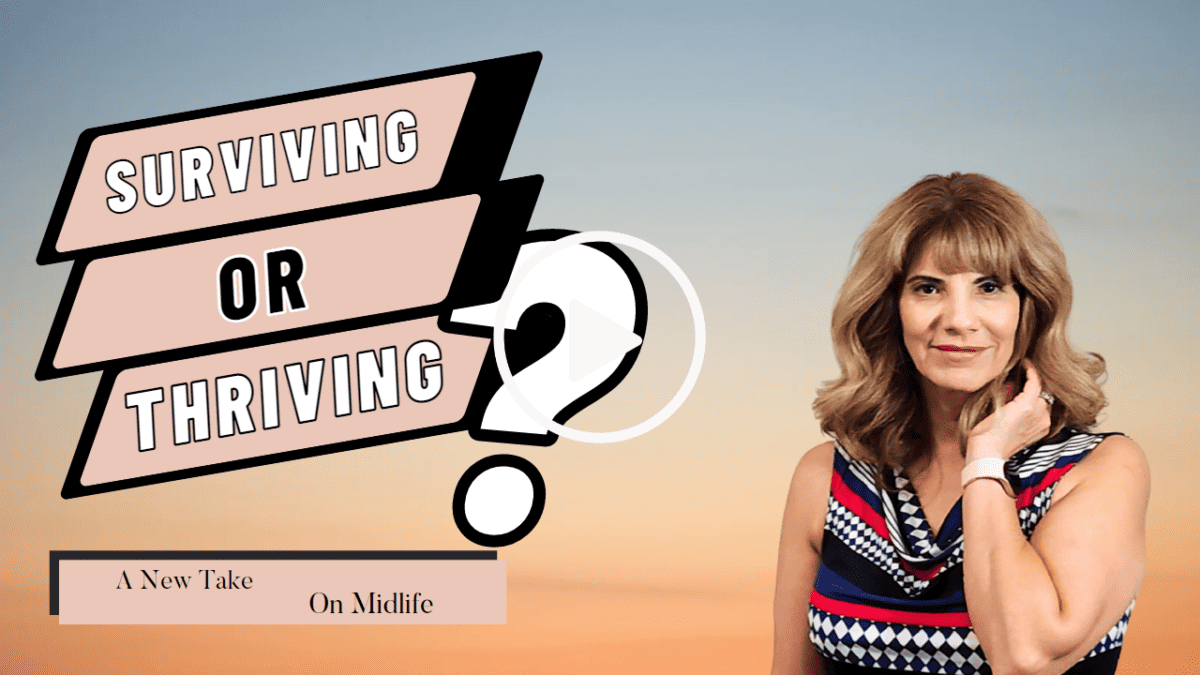 Subscribe to Apple Podcasts, and don't forget to Rate and Review
Like what you heard? If so, please rate and comment on Apple Podcasts. And while you are there, let me know what you want to hear next.
And while you are there, don't forget to hit Subscribe.
Want to know how you can enjoy this podcast more?