Switching Careers & Finding Joy
Understanding Career Dissatisfaction, Reigniting Passion, and Making a Smooth Transition to a New Career
Hello, there, fearless midlife trailblazers! It's Carmen Hecox, your personal development coach, host, and welcoming friend on this journey towards creating the best you! Today, we're diving deep into a topic that's often unaddressed yet incredibly significant, especially for us women in midlife – the vexing problem of career dissatisfaction and stagnation.
In this insightful blog post, we'll explore what career dissatisfaction looks like, how to reignite passion in your current job, when it's time to consider a new career, practical steps for a smooth career transition, and why embracing your unique journey is crucial. Buckle up; it's time for an exciting career exploration!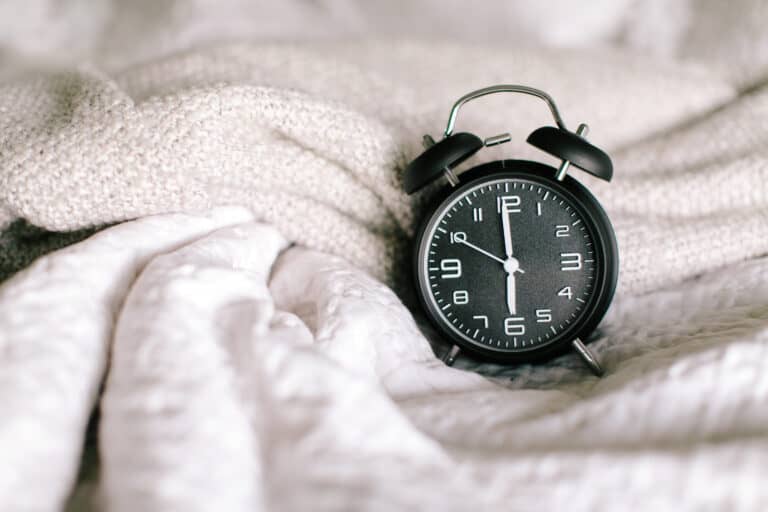 Understanding Career Dissatisfaction
Imagine waking up in the morning and being overwhelmed with a sense of dread about the workday ahead. It's Sunday evening, and instead of reveling in the last few moments of the weekend, your mind is already consumed with anxiety about Monday. If this sounds familiar, know that you're not alone.
Career dissatisfaction is an often undiscussed but crucially significant issue, particularly for us women in midlife. It's that sensation of stagnation and discontent in our professional lives that leave us yearning for something more. However, you might wonder – is it normal to feel this way in midlife? Is it too late to make changes? Is there anything I can do about it? And I'm here to tell you that the answer to all these questions is a resounding YES!
But first, let's understand what career dissatisfaction looks like. It may appear as a general feeling of boredom or frustration like you're just going through the motions without any real engagement or joy in what you're doing. For some, it shows up as a deep sense of restlessness or a feeling of being stuck in a rut where every day feels like you're repeating the same tasks over and over.
In more severe cases, it can lead to burnout or significantly impact your mental health. Symptoms of burnout include feeling exhausted, having a cynical or negative view of your job, and feeling ineffective or unsatisfied with your achievements.
Various factors can trigger career dissatisfaction. Perhaps you're feeling unappreciated or undervalued, or there's a lack of career development or opportunities for progression. It could also stem from a work-life imbalance, where your job is encroaching on your personal life and causing stress. For some of us women in midlife, this dissatisfaction can coincide with other life transitions, such as children leaving home, which can amplify the feeling of restlessness or frustration.
Remember, recognizing these feelings is the first step. These emotions are entirely valid, and you're not alone. Many women in midlife experience these feelings, and it's entirely normal to want more from your career.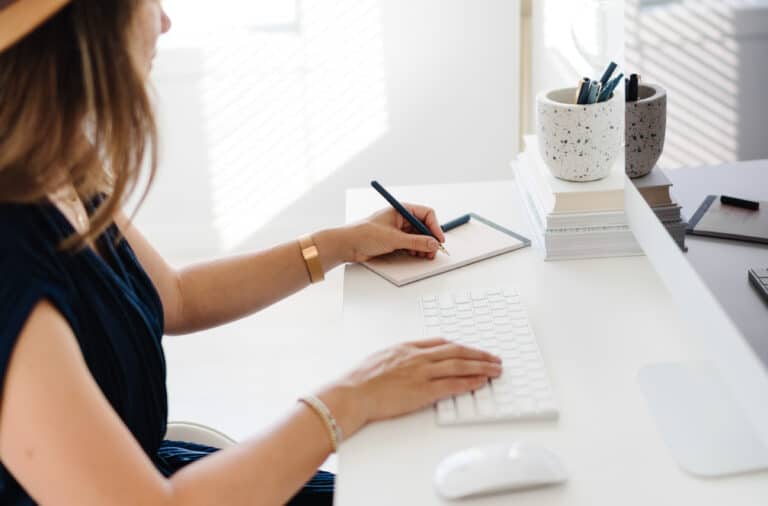 Reigniting Passion in Your Current Career
Armed with an understanding of career dissatisfaction, it's time to explore ways to reignite the passion and satisfaction in your current job.
At times, dissatisfaction stems from being in a comfort zone for too long, doing the same tasks repeatedly without feeling challenged. If this rings true for you, it might be time to look for new challenges within your role. Can you take on a new project? Can you learn a new skill that would benefit your work? Or perhaps you could volunteer for a task or responsibility outside your normal realm.
Professional development is another potent tool to reignite passion. Is there a course or training you've been eyeing or a conference that interests you? Such endeavors can not only reignite your interest but also improve your skills, making you more valuable in your role and potentially opening up new opportunities within your current career.
Don't forget about the power of your work environment, too. The surroundings significantly impact your mood and productivity. Sprucing up your workspace, introducing more natural light, or finding a new spot could make a substantial difference.
Most importantly, communication is key. If you're feeling undervalued or overlooked, it might be time for a candid conversation with your boss. They may be unaware of your feelings, and discussing your aspirations and frustrations could lead to positive change.
However, what if, despite trying these strategies, you still find your career less than fulfilling? That's the topic we'll dive into next: when and how to consider a new career path.
Aside from taking on new challenges and focusing on professional development, another effective way to reignite passion in your current career is by seeking mentorship or finding a role model in your field. These individuals can provide new perspectives, advice, and motivation. Moreover, seeing their accomplishments can inspire you and renew your sense of possibility and ambition in your own career.
You might also consider seeking feedback from colleagues, managers, or mentors. This can help you identify strengths you may have overlooked and areas where there is room for growth. It could also offer insights into how you are perceived at work, which can be invaluable in planning your career trajectory.
Work-life balance is another crucial aspect to examine when trying to reignite passion in your current career. Overworking can lead to exhaustion and burnout, sucking the joy out of your job. It's essential to set boundaries to ensure that your work does not invade your personal life and you have time for rest and hobbies. These activities are not only fun but can also serve as a source of creative inspiration, which can ultimately benefit your career.
Volunteering is another effective strategy. Offering your skills to a cause that you care about can bring new energy to your professional life. It provides a sense of purpose that can spill over into your day-to-day work. Plus, it can offer networking opportunities and might even open doors to new roles within your organization.
However, despite all your best efforts, you might find that your dissatisfaction persists. If this is the case, it may be time to take a serious look at your current career and consider whether a change could be beneficial.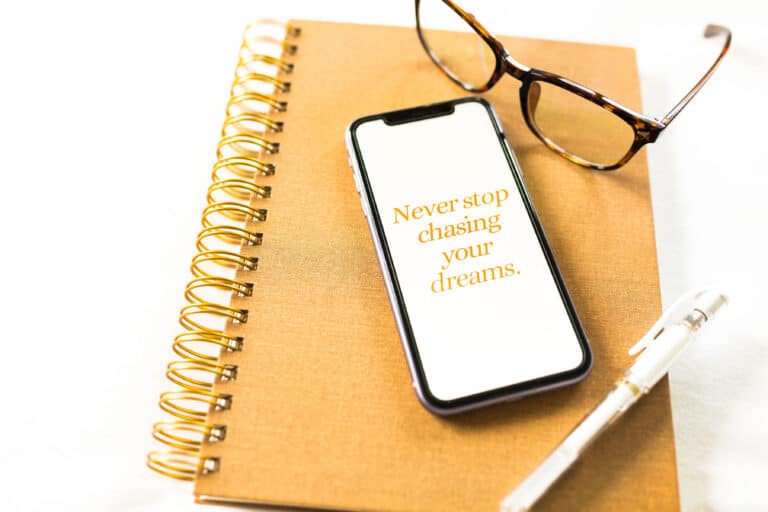 When to Consider a New Career
It's normal to feel unsatisfied with your job from time to time. But when those feelings become persistent, it might be a sign that it's time for a more significant change. Here are a few signs that you might want to consider a new career:
You're chronically exhausted or stressed: If you're regularly feeling physically and emotionally drained by your job, despite taking steps to improve your work-life balance, it might be time for a career change.
You're not using your skills or talents: One of the most frustrating experiences in a career is feeling underutilized. If you believe you have more to offer than what's currently required in your job, it might be time to find a role where you can fully utilize your skills and talents.
Your values don't align with your work: If you feel morally or ethically uncomfortable with your work or if it doesn't align with your personal values, it could be a significant source of dissatisfaction. In this case, a career that aligns better with your values could bring much greater satisfaction.
You're consistently unhappy: It might sound obvious, but if you dread going to work and find no joy in what you do, it's worth considering a career change. Life is too short to spend it doing something that makes you unhappy.
You're envious of other careers: If you consistently find yourself wishing you were doing something else, it's a clear sign you may need a career change.
It's important to remember that considering a new career, especially in midlife, can feel daunting. However, it's never too late to make a change if it will lead to greater satisfaction and fulfillment in your life. In fact, your wealth of life and work experience can be a significant advantage in starting a new career.
In the end, remember that career satisfaction is a personal journey. It's about finding what works for you, what makes you feel valued, challenged, and fulfilled. Whether that's reigniting the passion in your current career or bravely stepping into a new one, it's entirely within your reach.
Sometimes the dissatisfaction in your career is not because you're not passionate about your work or that you're underutilized but because there's been a change in your personal circumstances or interests. Maybe your current career doesn't provide the flexibility you need, or it's no longer in line with your personal goals. For example, if you've developed a keen interest in sustainability, you might find it challenging to work in an industry that doesn't prioritize environmental issues.
You should also consider the job market's current and future state. If your industry is shrinking, opportunities for growth might be limited, and it may be worth considering a new career. This could be a chance for you to enter a growing field where your skills could be applied in new, innovative ways.
There's also the lack of growth and advancement. If you've been stuck in the same position for a while despite your best efforts to advance, it might be time to consider a new career where there are more opportunities for growth.
It's important to remember that taking the decision to switch careers should not be a rash move. It's a significant decision that needs careful thought, planning, and introspection. Make sure to consider your options thoroughly, seek advice, and weigh the pros and cons.
Join our community
Connect with like-minded individuals.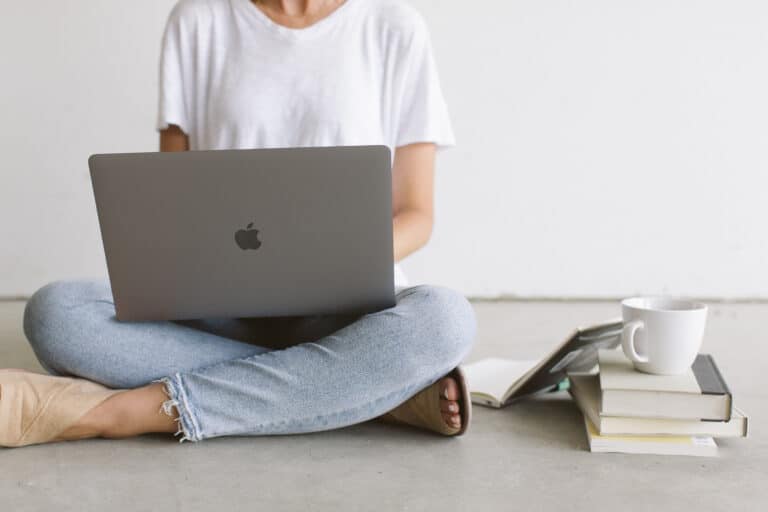 Transitioning Smoothly Into a New Career
Once you've decided to make the leap, the next challenge is to transition smoothly into your new career. This can seem daunting, but with some strategic steps, you can make the process manageable.
Research and Learning: Start by researching your chosen field. Understand the skills required, industry trends, and potential roles that interest you. Take courses or attend seminars to gain the necessary knowledge and skills.
Networking: Begin networking with professionals in your new industry. Attending industry events, joining professional associations, and leveraging social media platforms like LinkedIn can help you make connections. They can offer you valuable insights, advice, and may even alert you to job opportunities.
Transferable Skills: Identify skills that you can transfer from your old career to your new one. Even if you're moving to a different field, you have a wealth of experience that can be valuable. For example, if you've been in a managerial role, your leadership, project management, and people skills can be a significant advantage in your new career.
Start Small: If possible, start taking on small roles or projects in your new field. This could be volunteering, freelancing, or part-time work. This not only gives you practical experience but also demonstrates your commitment and passion to potential employers.
Craft Your Story: Be prepared to explain your career change convincingly. Potential employers will want to understand why you're making the switch and how your previous experience makes you a good fit for your new career.
Mental Preparation: Be prepared for some level of discomfort as you move into a new career. You're likely to face new challenges and might initially feel like you're out of your depth. But remember, it's part of the learning process.
Develop a Career Plan: Outline your short-term and long-term career goals. What positions are you aiming for? What steps do you need to take to achieve these? Having a clear plan will keep you motivated and focused during your transition.
Upskill or Reskill: If your new career requires additional skills or qualifications, make a plan to acquire them. This might involve returning to school, undertaking online courses, or gaining certifications.
Revamp Your Resume and LinkedIn Profile: Your resume and LinkedIn profile need to reflect your new career aspirations. Highlight the transferable skills, relevant certifications, and any related experience (like volunteering or freelancing in the new field).
Professional Guidance: Consider working with a career coach or mentor who has experience in your new field. They can provide valuable insights, help you navigate challenges, and keep you accountable.
Stay Current: Subscribe to industry publications, join relevant online forums and communities, and follow thought leaders in your new field. This will help you stay abreast of trends, advancements, and opportunities.
Be Patient and Persistent: A career transition takes time. There may be setbacks and periods of frustration, but keep your end goal in sight and remind yourself why you embarked on this journey.
Changing careers is a brave step towards a more satisfying professional life. It can be a challenging journey, but by preparing adequately and being determined, you can make a successful transition and find greater fulfillment in your work. Remember, it's never too late to follow your passion.
Transitioning into a new career requires both strategic planning and a willingness to learn and adapt. It's more than just finding a new job in a different industry; it's about creating a new professional identity for yourself.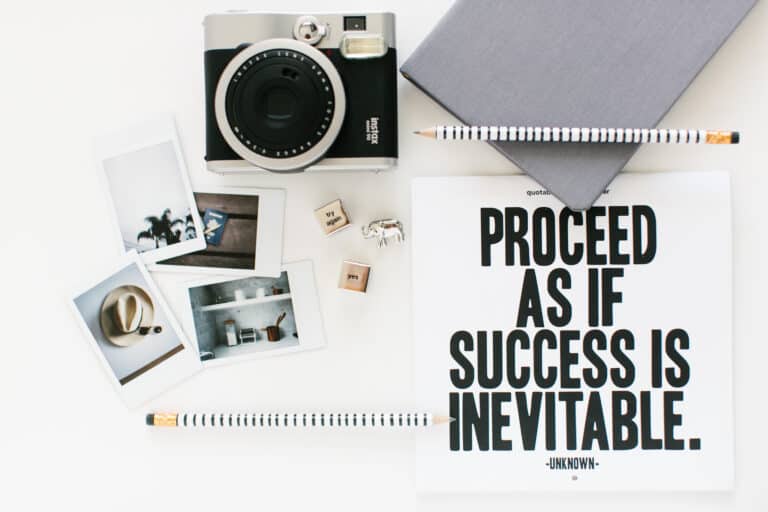 Embrace Your Unique Journey
Everyone's career path is unique, and it's important to remember this as you transition into your new career. It's easy to compare your journey to others', but remember, success looks different for everyone, and each person's path is influenced by different factors, experiences, and choices.
Your journey may be filled with twists and turns, ups and downs, but each experience contributes to your growth and development. Even the challenges and setbacks are opportunities to learn and become stronger.
Furthermore, transitioning into a new career is not only about chasing a job title or salary. It's about finding work that aligns with your values, interests, and life goals. It's about creating a fulfilling and meaningful professional life.
Embracing your unique journey also means celebrating your achievements along the way. Every step you take towards your new career, no matter how small, is an accomplishment. It's a testament to your courage, resilience, and commitment to pursuing your passion.
Your career transition might not be easy, and it might not happen overnight, but remember that every step forward is progress. Your journey is yours alone, and it's the lessons learned, the skills gained, and the experience earned along the way that truly count. Embrace the journey, and celebrate every step on the path to your new career.
A significant part of embracing your unique journey is acknowledging that you are in control. In navigating through the uncertain and unknown, it's crucial to understand that you have the power to shape your professional trajectory according to your ambitions and desires.
Recognize Your Strengths and Achievements: Reflect on your accomplishments, both big and small. From earning a new certification to learning a new skill, each milestone is a testament to your capabilities.
Value Your Experiences: Every experience, good or bad, shapes you. Value these experiences as they contribute to your growth and make you uniquely qualified in your field.
Celebrate Your Progress: Take time to celebrate each step forward. Whether it's securing a new job interview, networking with industry professionals, or mastering a new task, every progress counts.
Stay True to Yourself: Make sure that your career choices align with your values, passions, and life goals. A satisfying and fulfilling career is one that brings you joy and contentment.
Accept Uncertainty: Uncertainty is a part of every journey. Rather than resisting it, embrace it as an opportunity for growth and exploration. It's in these moments of uncertainty that you often discover new paths and opportunities.
Conclusion
Career dissatisfaction can stem from numerous sources, from feeling undervalued to not finding joy and fulfillment in your work. However, understanding the root of this dissatisfaction is a key step to reigniting the passion in your current career or making the decision to pursue a new one.
A transition to a new career can be a daunting task, but it's important to approach it with strategic planning, patience, and a willingness to learn. Embracing the journey, acknowledging your accomplishments, and staying true to yourself can make this transition smoother and more fulfilling.
Everyone's career path is unique, each influenced by personal experiences, values, and choices. Rather than compare your journey to others, embrace your own path. Celebrate every accomplishment, learn from each setback, and continue to strive towards your professional goals.
Remember, a career is not simply about earning a living; it's about finding meaningful and fulfilling work that aligns with your interests and life goals. Don't rush your journey. Take the time to explore, learn, grow, and discover the career that's right for you. With patience, perseverance, and a strong sense of self, you can overcome career dissatisfaction and find joy and fulfillment in your work. And this, indeed, is the ultimate goal of any career journey.
If you want to be the first to know when a new episode is released, sign up to receive those notifications.
Watch the complete episode here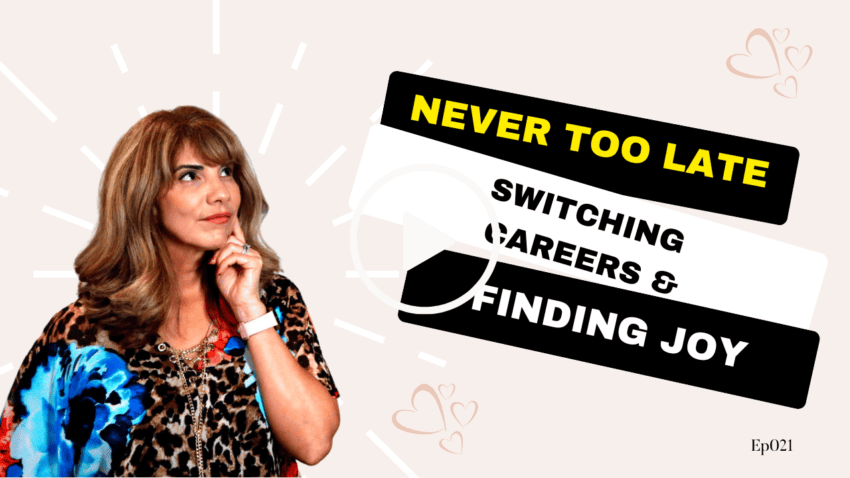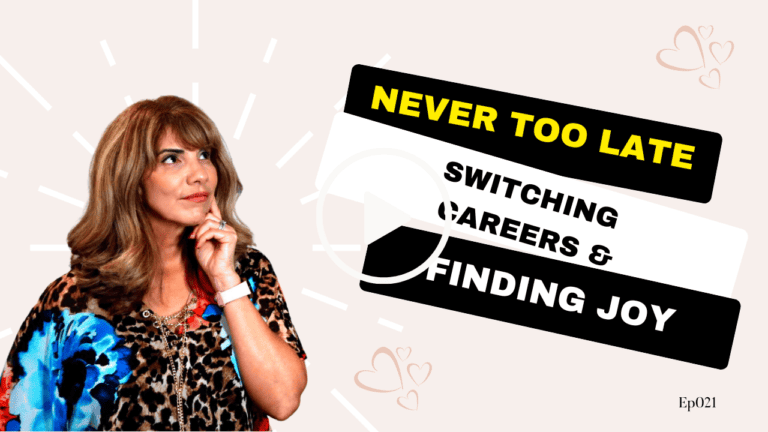 Resources Mentioned: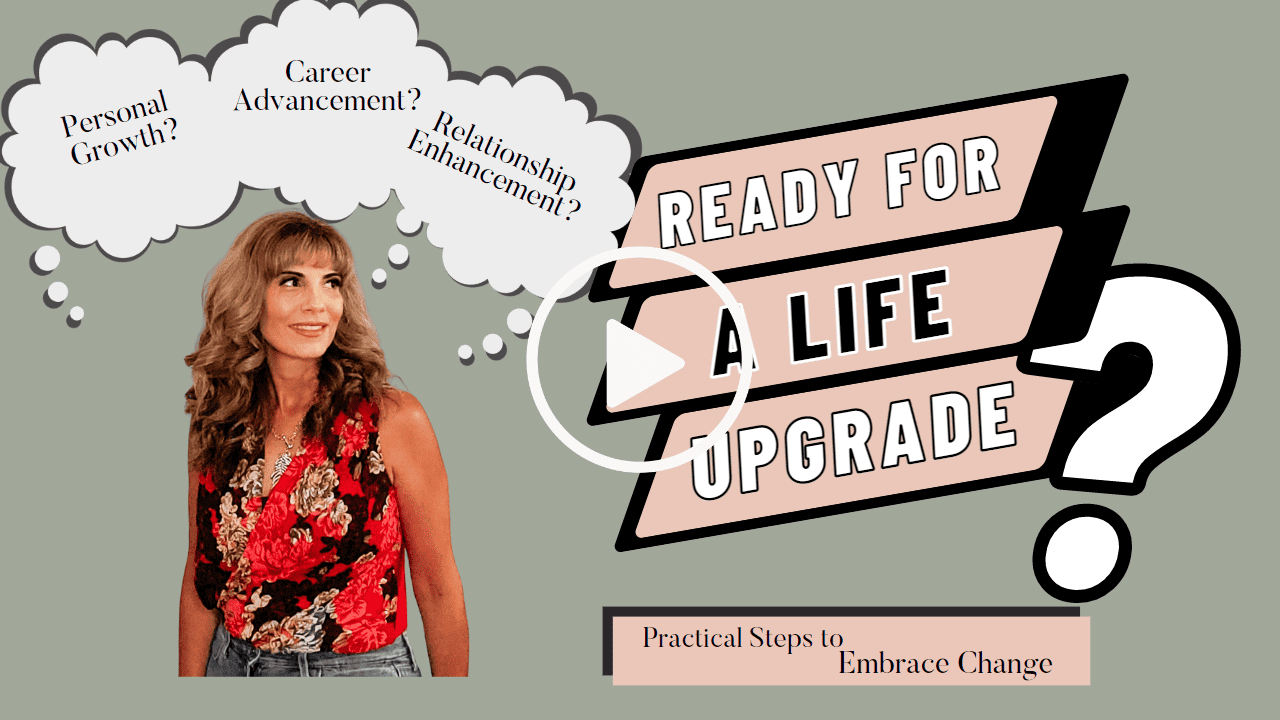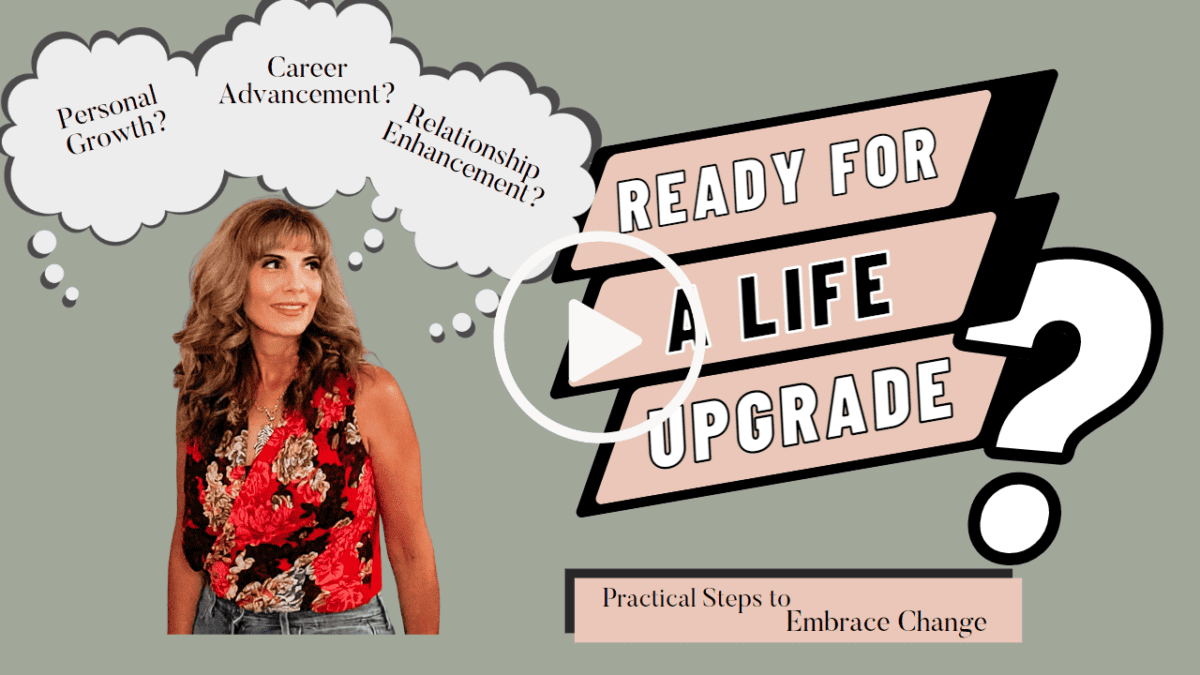 Embrace Change: 5 Steps to Enhance Your Life and Relationships in Midlife
Subscribe to Apple Podcasts, and don't forget to Rate and Review
Like what you heard? If so, please rate and comment on Apple Podcasts. And while you are there, let me know what you want to hear next.
And while you are there, don't forget to hit Subscribe.
Want to know how you can enjoy this podcast more?