Turning Pain into Power with Jana Wilson
A Deep Dive into Emotional Healing and Personal Empowerment with the Author of "Wise Little One"
Do you believe in the transformative power of self-love and emotional healing? Can heartaches, traumas, and pain be the pathway to empowerment, self-discovery, and happiness? You might be skeptical at first, but after reading my conversation with the incredible Jana Wilson, you'll think otherwise. This episode is a true gem filled with enlightening insights and inspiring narratives that everyone could learn from.
From Trauma to Triumph: Jana's Unique Journey
At the heart of this episode, we delve deep into the powerful and emotional journey of Jana Wilson. Despite the heavy blows of life, including parental neglect and family dysfunction, Jana has managed to transform her struggles into a tool for empowerment. This transformation has allowed her to help other people recover from their emotional traumas and discover their true selves. The resilience and strength she showcases is awe-inspiring and a testament to the human spirit's tenacity.
Jana Wilson is an emotional healing educator, meditation teacher, retreat leader, public speaker, hypnotherapist, and founder of the Emotional Healing System. For the past two decades, she has taught thousands internationally in group and private retreats. Jana trained and worked with best-selling author and physician Deepak Chopra MD.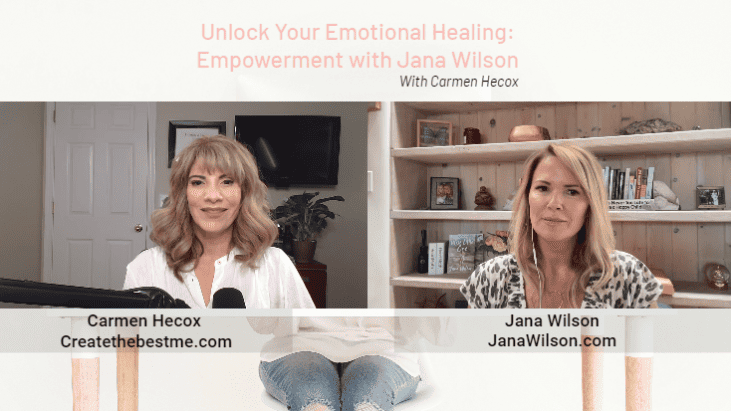 Unraveling the Pages of "Wise Little One"
As I read through "Wise Little One," Jana's life story, I was deeply moved by her raw honesty and courage. I was introduced to a narrative of a woman who had experienced an incredibly challenging childhood marked by the mental illness of her mother and family dysfunction. Yet, Jana didn't just survive, she thrived. Her story was as heartbreaking as it was uplifting, and throughout it all, she never lost sight of her vision of a brighter, happier future.
The book serves as a testament to the transformative power of emotional healing. Jana dives into the depths of her emotional wounds and the process of healing that she went through. She invites us along on her journey of self-discovery, sharing her experiences, the lessons she learned, and the wisdom she gained along the way. The book also serves as a practical guide, filled with actionable steps for those who, like Jana, are seeking to heal their emotional traumas.
Tapping into the Inner Child's Wisdom
One concept that truly resonated with me in "Wise Little One" was Jana's focus on the inner child. This idea essentially encapsulates the belief that within us, we all carry our younger selves and their experiences. Jana maintains that our inner child holds immense wisdom and, when connected with and nurtured, can play an essential role in our healing journey.
During our interview, Jana gives practical advice and exercises to reconnect with this inner child, which leads us into her work on empowerment through emotional healing.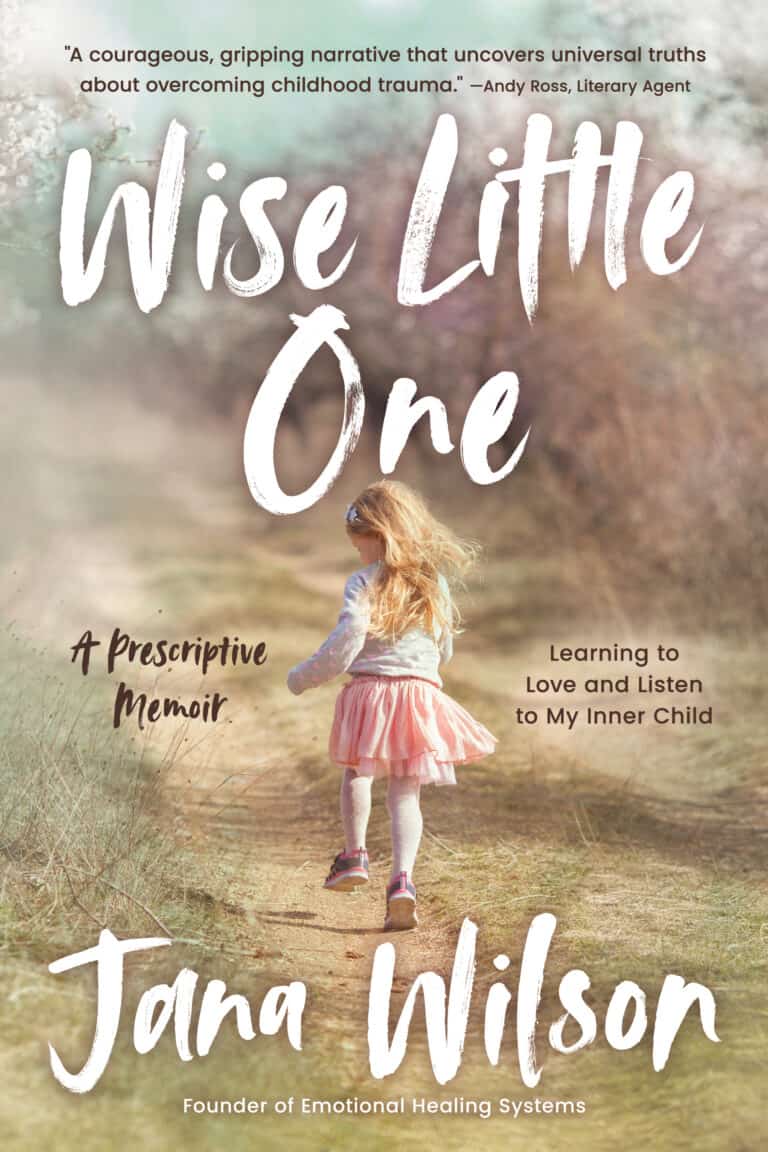 Empowerment through Emotional Healing
While my conversation with Jana Wilson was filled with numerous insights, the key theme that really struck me was the power of emotional healing. As Jana shared, and as is evident in her own life story, emotional healing goes beyond just overcoming past traumas. It's a transformative journey that leads to empowerment and the ability to live a more fulfilling life.
Jana's unique approach to emotional healing, detailed in "Wise Little One," is grounded in her extensive experience and personal journey. She didn't just read about emotional healing from a textbook or learn about it in a classroom. She lived it. This firsthand experience makes her insights genuine and relatable.
Emotional Healing as a Journey, Not a Destination
In our discussion, Jana introduces various healing modalities, each designed to address specific emotional needs. These modalities are not isolated methods but rather a holistic system of healing that creates a harmonious balance of emotional health. As I learned from Jana, embracing these modalities is an integral part of the healing journey.
Emotional healing isn't an overnight process; it requires time, patience, and dedication. It's a journey that involves delving into the depths of your emotions, confronting your fears, and nurturing your emotional wounds with love and understanding. But, as Jana's story so clearly illustrates, this journey can lead to a powerful transformation and a life of empowerment.
It's empowering to know that you have the ability to heal your emotional traumas, to change your life's narrative, and to reclaim your inner strength. That is what Jana's work is all about, and it's a message she embodies fully.
As we transition from the topic of emotional healing, another key point that Jana raised was the importance of setting boundaries and practicing self-love.
Building Boundaries and Choosing Self-Love
During my conversation with Jana Wilson, I realized just how transformative the power of setting boundaries and choosing self-love can be. For many of us, these are aspects of emotional health we tend to overlook, but as Jana explained and as evident in "Wise Little One," these are vital components of the healing process.
The Power of Boundaries
Boundaries are not barriers; they're safeguards for our emotional well-being. They define the emotional space where we feel safe, respected, and heard. They are a clear way of communicating to others, and ourselves, what we are comfortable with and what we will not tolerate.
But creating boundaries isn't always easy. It requires us to understand and respect our own needs and to express them effectively. In her book, Jana offers practical advice on how to establish and maintain healthy boundaries. She shows us how to navigate the often tricky waters of interpersonal relationships while ensuring we stay true to our emotional needs.
Self-Love: The Heart of Emotional Healing
One of the most heartening parts of my conversation with Jana was her emphasis on self-love. As she describes in her book, self-love is about more than just feeling good about yourself. It's about honoring and respecting your emotions, acknowledging your worth, and making choices that reflect this.
In her book, Jana shares practices to foster self-love, from small daily affirmations to deep emotional healing exercises. These practices remind us that loving ourselves is not a luxury but a necessity for our emotional health and overall well-being.
Together, building boundaries and choosing self-love lay the foundation for a healthier and more fulfilling emotional life. They empower us to take control of our emotions and in doing so, to live a life that is authentic, joyful, and profoundly fulfilling.
Join our community
Connect with like-minded individuals.
Jana's Impact: Creating Healthier Relationships
In our chat, I was deeply moved by the stories Jana shared and the impactful work she is doing in helping individuals develop healthier relationships. Relationships form the core of our lives; they define our happiness, fulfillment, and emotional health. And as Jana's teachings demonstrate, these relationships can be significantly improved with the application of emotional intelligence, setting boundaries, and practicing self-love.
The Role of Emotional Intelligence
An essential part of Jana's teachings and her book, "Wise Little One," is the cultivation of emotional intelligence. As she explains, emotional intelligence is much more than just understanding our own emotions. It's about recognizing and empathizing with the emotions of others, allowing us to form deeper, more meaningful connections.
By applying the lessons from her book, we can not only improve how we interact with our partners, friends, and family but also how we relate to ourselves. This leads to healthier, more fulfilling relationships that enrich our lives, illustrating the transformative power of Jana's work.
The Power of Healthy Boundaries
Another significant aspect of building healthier relationships that Jana emphasized is the establishment of healthy boundaries. Boundaries safeguard our emotional health by defining what we find acceptable and respectful. They're essential for ensuring our needs are met and our feelings are acknowledged.
Jana provides practical advice on setting and maintaining these boundaries in how to balance their own emotional needs with the dynamics of their relationships. This approach empowers individuals to form relationships that are based on mutual respect and understanding.
Self-Love: A Key to Healthier Relationships
Perhaps one of the most poignant parts of our conversation was when Jana discussed the importance of self-love in forming healthier relationships. Self-love, as she explains, isn't about indulgence or narcissism. Instead, it's about recognizing and honoring our worth, which allows us to make better choices in our relationships.
Through our discussion, Jana offers an array of self-love practices that range from daily affirmations to deep emotional healing exercises. She underscores the importance of self-love as a necessity, not a luxury, reinforcing its role in building healthier relationships.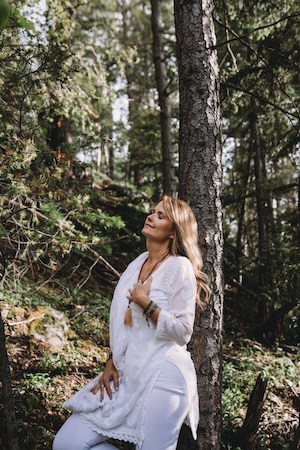 Embrace the Healing Journey with Jana
The profound insights from my conversation with Jana Wilson reveal an inspiring narrative – the immense power of emotional healing, the transformative effect of setting boundaries and practicing self-love, and the potential of these practices to foster healthier relationships.
Participate in Jana's Retreats
Jana facilitates various retreats, focusing on emotional healing and personal growth. She mentioned an upcoming group retreat scheduled for September and a set of online courses that will launch soon.
What struck me was Jana's emphasis on creating a safe and supportive environment during these retreats. She has a remarkable ability to connect with participants, helping them to feel heard, understood, and, most importantly, safe. She has a particular knack for working with men, breaking down societal barriers that often prevent them from embracing their emotions.
Learn from Her Upcoming Guidebook
In addition to the retreats, Jana and her co-author, Lance, are currently working on a practical guidebook, "The Emotional Healing System Guidebook." This manual promises to dive deeper into the healing modalities taught in their sessions, providing a resource for ongoing self-guided healing.
You can also connect with Jana through her websites—JanaWilson.com and EmotionalHealingRetreats.com. These platforms provide further information about her work, events, retreats, and the much-anticipated guidebook.
What Jana offers is not just a band-aid fix to emotional pain; it's a comprehensive, holistic approach to emotional healing. It's a deep dive into the self, a journey of self-discovery and transformation.
In Summary: Transmuting Pain into Power
My conversation with Jana Wilson revealed not only her incredible personal journey but also her commitment to helping others transform their lives. Through her book, "Wise Little One," her upcoming guidebook, and her retreats, Jana provides the tools for emotional healing, empowering individuals to establish healthier relationships and foster self-love.
The power of Jana's work lies in its potential to turn painful experiences into sources of strength, wisdom, and growth. As I learned from Jana, we all carry wounds. But instead of letting them define us, we can use them as catalysts for personal growth and transformation.
The essence of our conversation echoed the powerful idea: it's not what happens to you, but what happens for you. By shifting our perception, we can turn our pain into power, enabling us to become the best versions of ourselves.
I truly believe that Jana's book, retreats, and future guidebook offer valuable resources for anyone willing to embark on this transformative journey. And I wholeheartedly recommend her book, "Wise Little One," as a great starting point.
And that, my friends, is the power of emotional healing as embodied by Jana Wilson. As always, please remember to subscribe to stay updated with inspiring stories and life-changing insights. And never forget—you are beautiful, strong, and capable of creating the best version of yourself. Keep dreaming big, and take care of yourself!
If you want to be the first to know when a new episode is released, sign up to receive those notifications.
Watch the complete interview here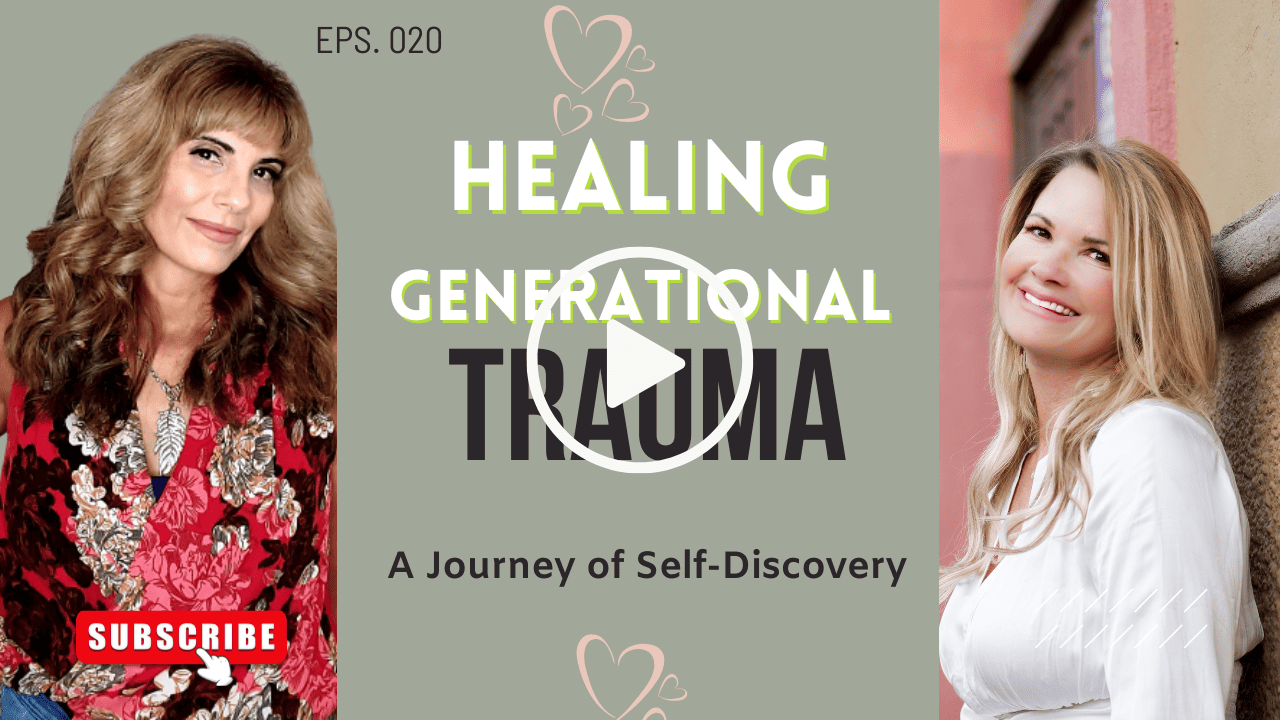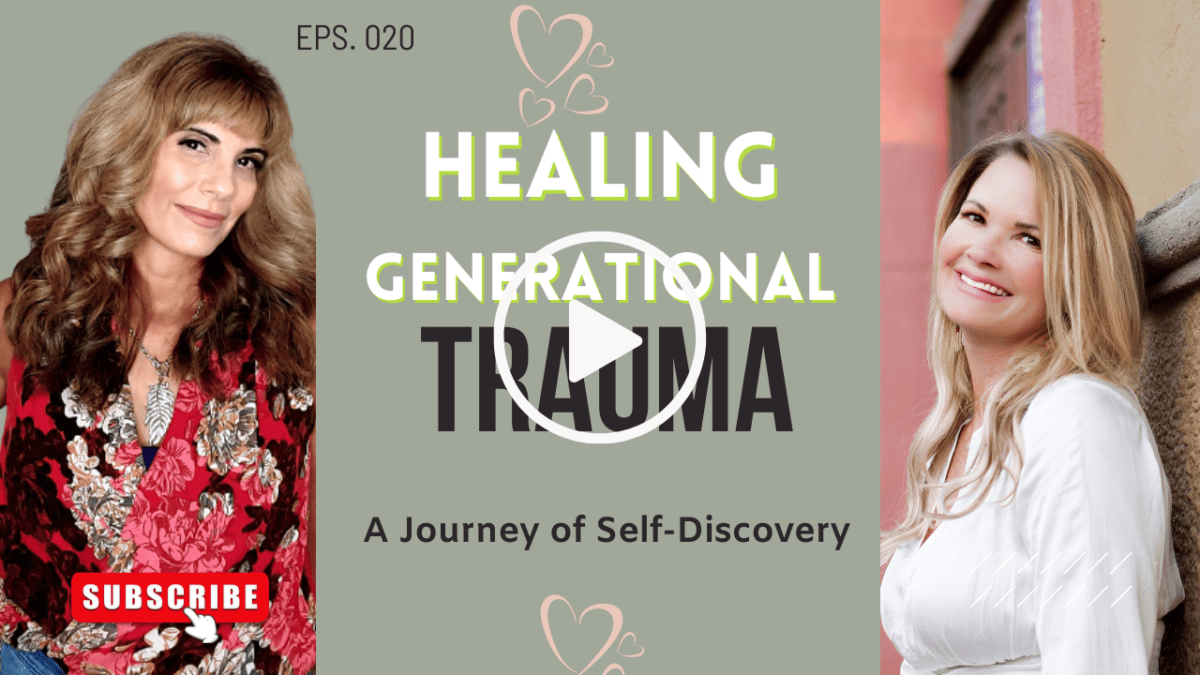 Resources Mentioned:
Emotional Healing Retreats Instagram
Emotional Healing Retreats Facebook
Book by John Bradshaw, "Homecoming: Reclaiming and Healing Your Inner Child"
Book by Gay and Kathlyn Hendricks "Conscious Loving"
Book by Brian Wise, "Many Lives, Many Masters
Subscribe to Apple Podcasts, and don't forget to Rate and Review
Like what you heard? If so, please rate and comment on Apple Podcasts. And while you are there, let me know what you want to hear next.
And while you are there, don't forget to hit Subscribe.
Want to know how you can enjoy this podcast more?