Authentic Wellness: Beyond the Illusion of Diets and Shakes
Embracing Genuine Eating, Celebrating Failures, and the Power of True Connections
Ever felt that 'wellness' is just another word for 'restrictions'? Think again. Dive into a world where cookies meet wellness, failures are celebrated, and genuine connections are the real superfood.
Christiane Schroeter's journey is a testament to the transformative power of authentic wellness. As a teenager in Germany, she grappled with an eating disorder, seeking solace and control through food. However, her passion for understanding the intricacies of health led her to the U.S., where she pursued advanced degrees in Applied Economics and Health Economics. It was during this academic journey that Christiane confronted her past, seeking therapy and discovering the holistic approach to wellness. Today, with a Ph.D. under her belt and as the founder of "Hello Happy Nest Coaching," she's on a mission to guide others. Christiane champions intuitive eating, helping many move away from short-lived diet trends and towards a genuine path of lifelong wellness.
What you will learn in this Episode:
In our upcoming discussion, we'll delve deep into Christiane's insights on genuine eating, the importance of embracing failures, and the significance of true connections in the wellness journey. Join us as we uncover the essence of authentic wellness, moving beyond mere diets and exploring the holistic approach to health.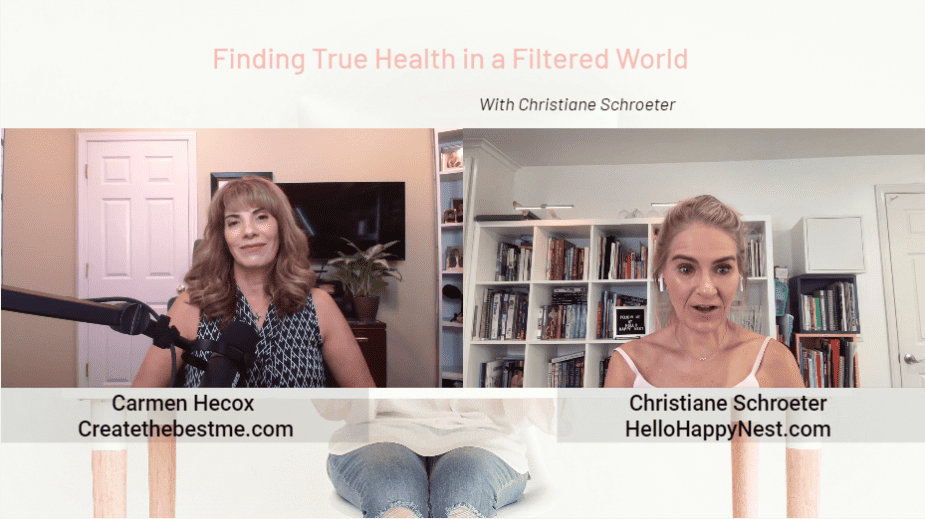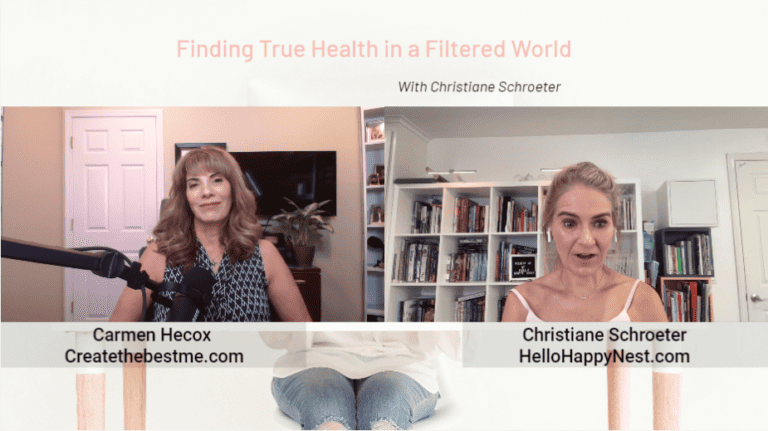 The Myth of 'Light' Foods
In our modern quest for health and wellness, the term 'light' has become synonymous with 'better'. Supermarkets are brimming with products boasting 'low-fat', 'zero sugar', or 'diet' labels. But what's the real story behind these labels? Christiane Schroeter offers a fresh perspective on this. She emphasizes that while these 'light' foods might seem like the healthier choice, they often come with hidden trade-offs. For instance, a product might be low in fat but high in added sugars or artificial ingredients.
Christiane's approach is rooted in her personal experiences. She recalls the times when she equated certain foods with guilt, thinking of them as 'bad' or 'unhealthy'. But over time, she realized that this black-and-white thinking was neither sustainable nor beneficial. Instead of labeling foods as 'good' or 'bad', she advocates for a more holistic approach. It's not about denying oneself the occasional treat or indulgence. It's about understanding the nutritional value of what we eat, being mindful of our choices, and recognizing that there's no one-size-fits-all answer to wellness.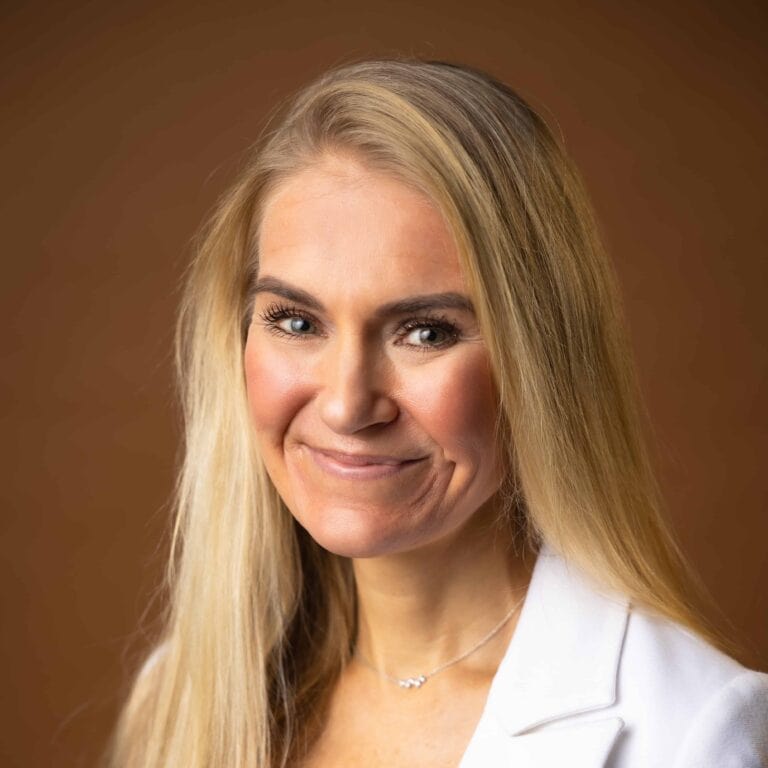 The Power of Embracing Failures
Christiane's insights on 'light' foods are just a glimpse into her broader philosophy on wellness. Throughout her journey, she's learned that setbacks and failures are not roadblocks but steppingstones. Her personal battles with an eating disorder taught her the importance of self-compassion, resilience, and the power of seeking support. By sharing her story, she hopes to inspire others to view their challenges not as insurmountable obstacles but as opportunities for growth and self-discovery.
But Christiane's wisdom doesn't stop there. She emphasizes the significance of failure in our lives, not as a negative experience but as a valuable lesson. "Failure is great. That's how we learn," she says. This perspective is refreshing in a world that often stigmatizes mistakes. Christiane encourages embracing failures and celebrating them even because they offer a chance to learn, grow, and evolve. She shares anecdotes about normalizing failure in her daily life, asking about the best part of the day and the day's "fail" with equal enthusiasm. This approach not only destigmatizes failure but also empowers individuals to face challenges head-on, knowing that every setback is a setup for a comeback.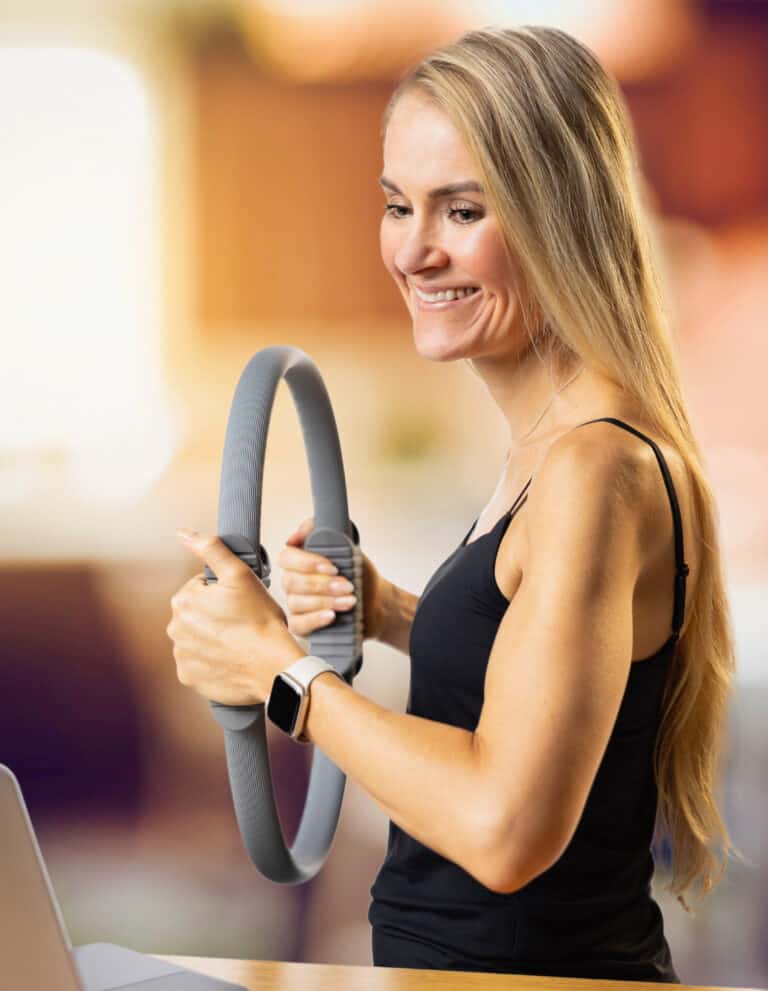 Cookies, Wellness, and Balance
Transitioning from the topic of embracing failures, Christiane touches upon the idea of balance in wellness. She speaks about the joy of indulging in treats like cookies without the burden of guilt. It's a testament to her belief that wellness isn't about strict dietary rules or depriving oneself. It's about listening to one's body, understanding its needs, and finding a balance that works for the individual. Whether it's savoring a cookie without guilt or choosing a salad because it's what the body craves, it's all about intuitive eating and self-awareness.
In the realm of wellness, Christiane's philosophy stands out as a beacon of hope and practicality. She emphasizes that wellness isn't about deprivation or adhering to rigid dietary guidelines. Instead, it's about embracing the full spectrum of food experiences, from the joy of a freshly baked cookie to the nourishment of a hearty salad. This perspective is rooted in the belief that food is more than just fuel; it's a source of pleasure, culture, and connection.
Christiane's approach to wellness is about more than just food choices. It's about understanding the intricate balance between nourishing the body and feeding the soul. It's about recognizing that sometimes, the act of indulging in a favorite treat can be just as beneficial to our well-being as a rigorous workout. By promoting intuitive eating, she encourages individuals to tune into their body's signals, to understand its cravings and needs, and to make food choices that align with both their physical and emotional well-being.
But beyond food and physical wellness, Christiane delves deeper into the importance of emotional and social connections.
Join our community
Connect with like-minded individuals.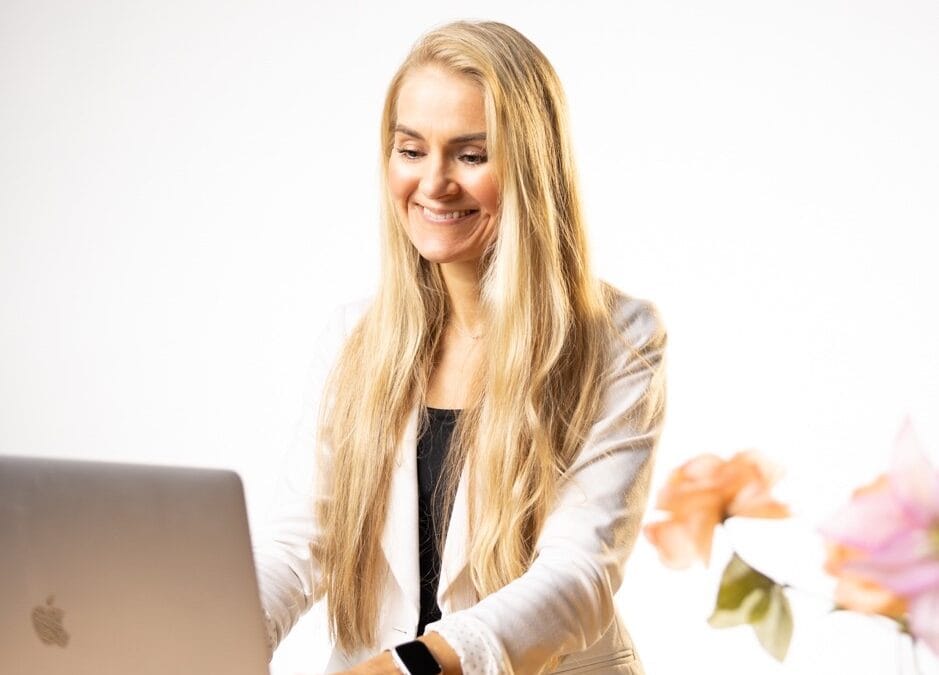 The Essence of True Connections
In today's digital age, where interactions often occur behind screens, the value of genuine, face-to-face connections cannot be overstated. Christiane speaks passionately about the significance of building and nurturing authentic relationships. She believes that true wellness extends beyond the physical realm and delves deep into our emotional and social well-being. It's about surrounding oneself with supportive, understanding individuals who uplift and empower. It's about forging connections that are rooted in mutual respect, understanding, and genuine affection.
Christiane's journey, filled with its own set of challenges and triumphs, serves as a testament to the transformative power of true connections. Whether it's the bond she shares with her family, the camaraderie with her students, or the deep friendships she's nurtured over the years, each relationship has played a pivotal role in her path to wellness.
In our fast-paced world, where digital interactions often overshadow face-to-face connections, Christiane underscores the irreplaceable value of genuine human bonds. These connections, she believes, are the bedrock of emotional well-being. They provide a safe space for vulnerability, growth, and mutual support. Whether it's a heart-to-heart conversation with a close friend, a family gathering, or even a casual chat with a colleague, these moments of connection nourish the soul in ways that digital interactions often can't. They remind us of our shared humanity, our collective struggles, and the universal desire for understanding and acceptance.
But while genuine connections play a crucial role in our emotional well-being, there's another aspect of wellness that Christiane is passionate about addressing.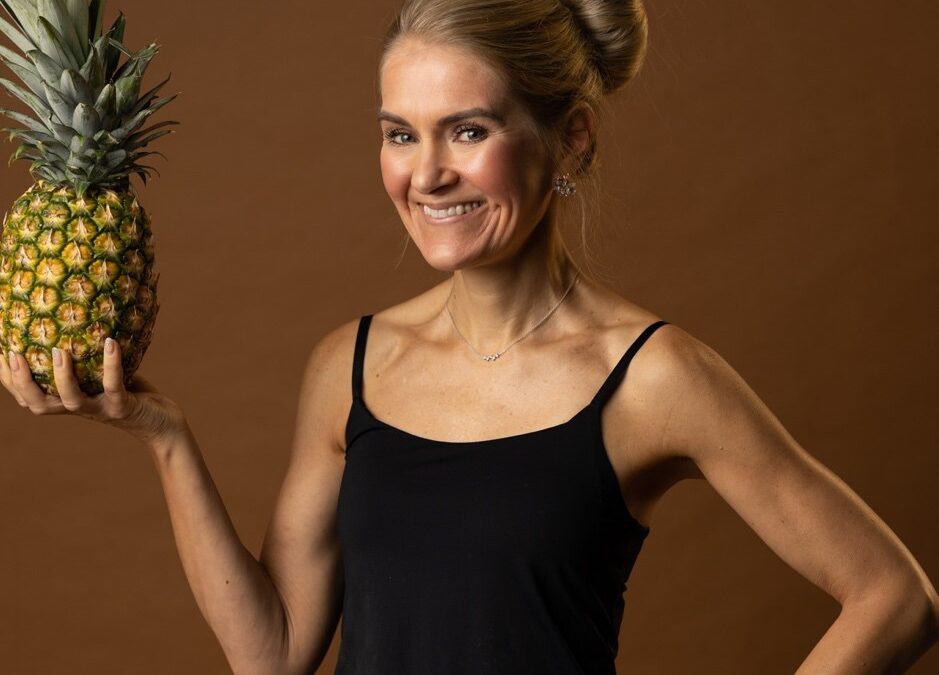 Beyond Before & After Photos
In a world obsessed with visual transformations and aesthetic results, Christiane challenges the conventional narrative. She believes that true wellness isn't just about the visible changes but the internal transformations that often go unnoticed. It's easy to get caught up in the allure of before-and-after photos showcasing physical transformations. But what about the mental and emotional shifts? The newfound confidence, the improved self-worth, or the liberation from past traumas?
Christiane emphasizes that these internal victories are just as, if not more, significant than the external ones. They represent the heart of the wellness journey, capturing the essence of personal growth and self-discovery. It's a reminder that while physical transformations are commendable, the journey to wellness is as much about the mind and spirit as it is about the body.
Christiane firmly advocates against the culture of before-and-after photos, especially those focusing solely on physical transformations. She finds such practices potentially shameful and believes they can perpetuate a narrow view of wellness. For Christiane, wellness isn't just about the visible changes; it's about the profound internal shifts that often go unnoticed. It's about the silent victories, the mental barriers shattered, and the emotional growth achieved.
She emphasizes that these internal victories are just as significant as the external ones. They represent the heart of the wellness journey, capturing the essence of personal growth and self-discovery. Christiane's holistic approach to wellness focuses on genuine food and authentic experiences. She encourages embracing the body, breathing freely, and letting go of superficial standards.
Conclusion
Our enlightening conversation with Christiane Schroeter has taken us through a transformative journey of understanding wellness. We've explored the myths surrounding 'light' foods, the importance of genuine human connections, and the deeper meaning of wellness beyond physical appearances. Christiane's insights, backed by her personal experiences and professional expertise, offer a fresh perspective on holistic well-being.
If this conversation has inspired you and you seek a more profound understanding of wellness, I invite you to dive deeper. Subscribe so we can continue to explore these topics, share transformative stories, and provide resources to guide you. Remember, true wellness is a journey, not a destination. Every step, no matter how small, is a step forward. Join us in this journey and embrace a holistic approach to well-being.
Watch the complete interview here.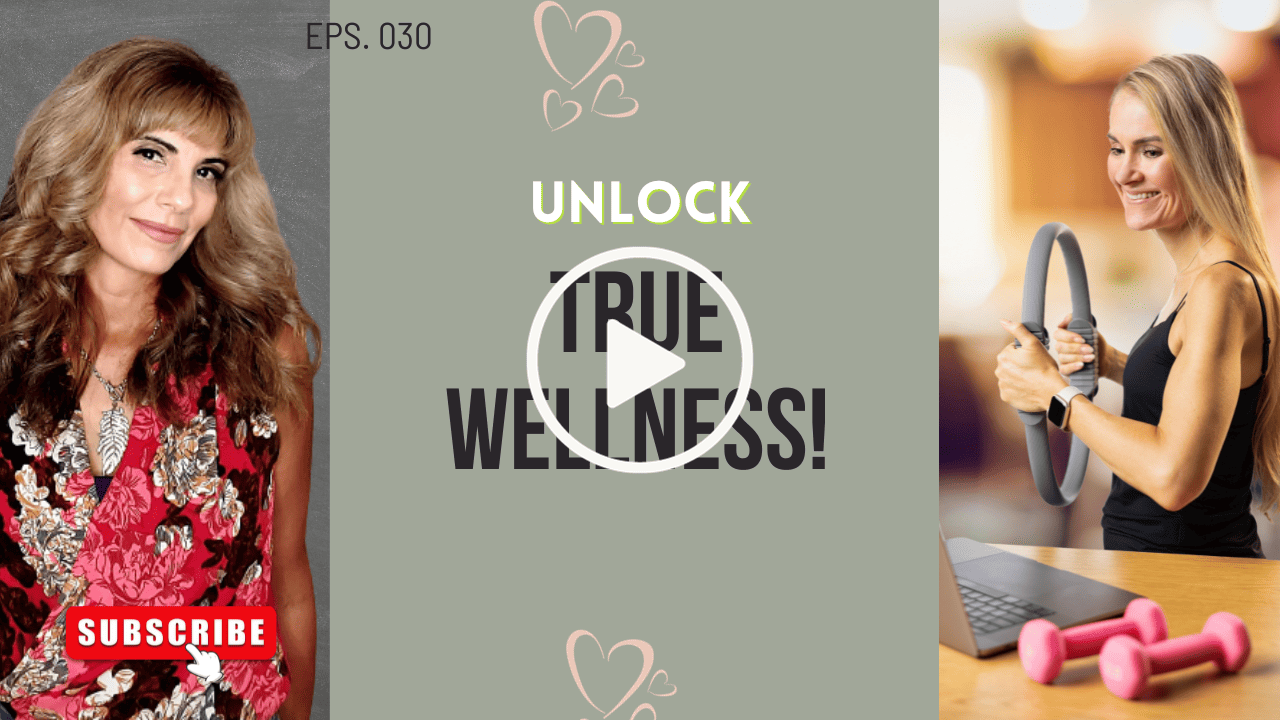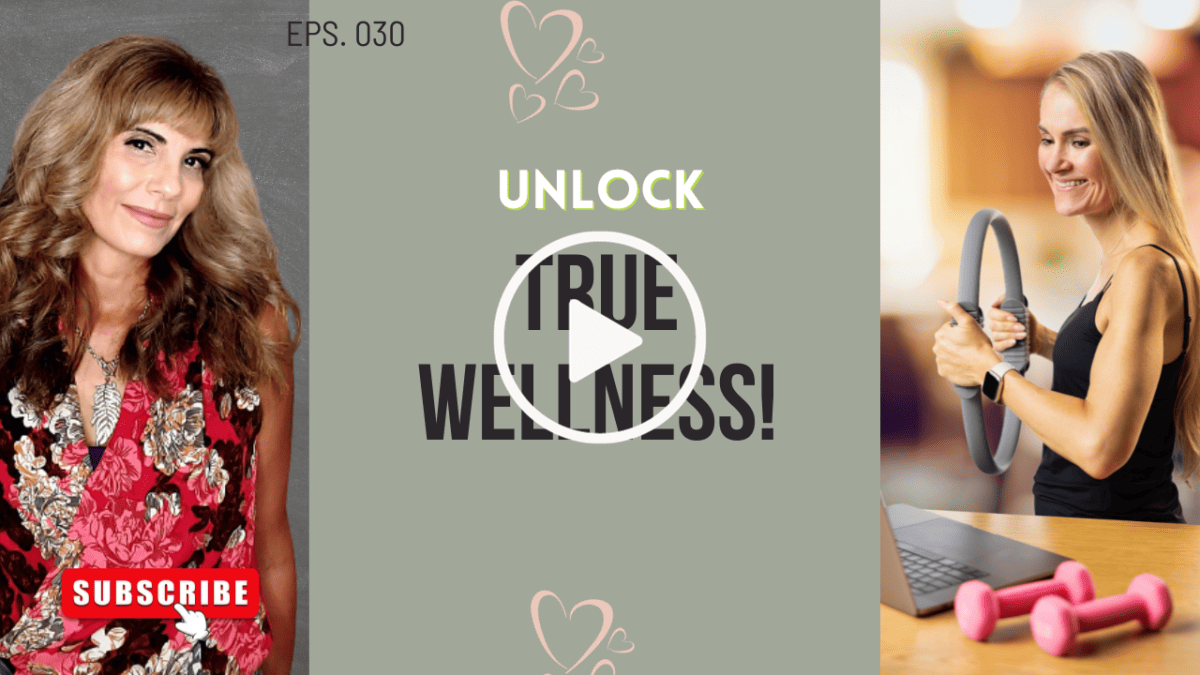 Resources Mentioned:
Master Class: Uncover the 3-Part Plan to Start doing sh*t and Kickstart your Wellness!
Healthy Habits Checklist to Optimize Your Wellness
"The Good Life," by Robert Waldinger M.D and Marc Schulz Ph.D
Subscribe to Apple Podcasts, and don't forget to Rate and Review
Like what you heard? If so, please rate and comment on Apple Podcasts. And while you are there, let me know what you want to hear next.
And while you are there, don't forget to hit Subscribe.
Want to know how you can enjoy this podcast more?