Transform Your Life: The Secrets to Breaking Free and Embracing Your Authentic Self
"Unlocking Your Midlife Transformation: Insightful Lessons from Janet Zavala's 'The Nature of Transformation'"
Are you tired of feeling stuck in the same old patterns? Ready to break free and live the life you've always dreamed of? In a recent interview with Carmen Hecox, transformational coach Janet Zavala shares her expertise and insights on how women in midlife can overcome obstacles, embrace their true selves, and live a more fulfilling life.
Janet Zavala is a transformational coach, author, and speaker who specializes in helping women in midlife uncover their true potential. With her book, The Nature of Transformation, and her coaching services, she has impacted countless lives by teaching her clients how to break free from unhealthy patterns, forgive themselves and others, and prioritize self-care and personal development.
A Sneak Peek into the Conversation to Transform Your Life
In this eye-opening conversation, Janet and I discuss a variety of topics, including:
Identifying and breaking unhealthy patterns
Prioritizing self-care and personal development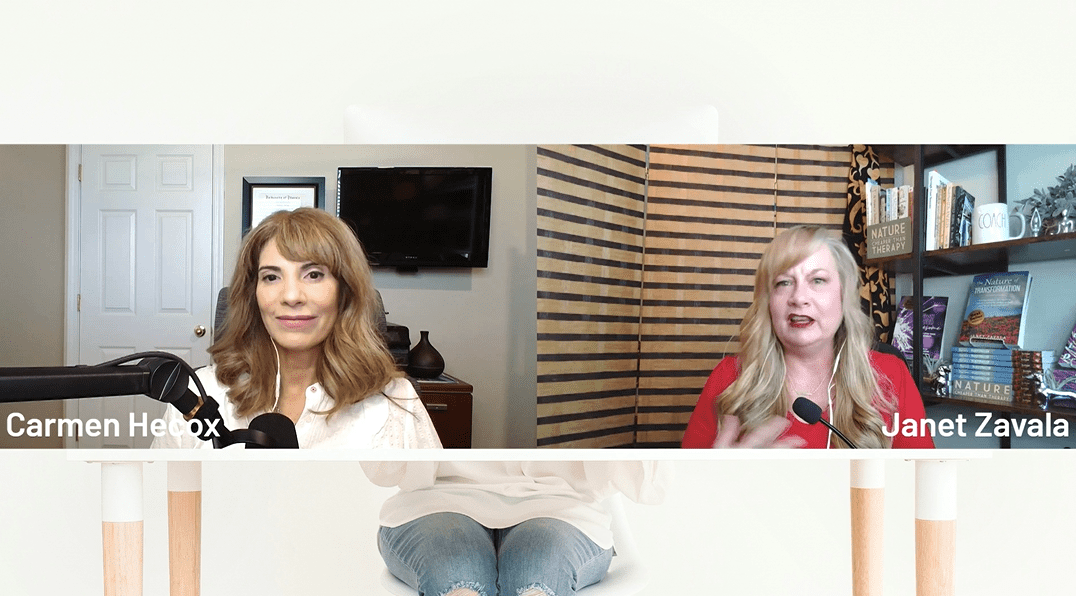 Breaking Free from Unhealthy Patterns
Unhealthy patterns are repeated behaviors, thoughts, or emotional responses that are not serving us well and can have a negative impact on our personal growth and happiness. These patterns may have been learned in childhood, through past relationships, or as coping mechanisms for stress and trauma. They can manifest in various aspects of our lives, such as our relationships, work, or self-care habits. Breaking free from these patterns is essential for embracing our authentic selves and living our best lives.
To break free from unhealthy patterns, it's important to first identify and acknowledge them. This may involve some introspection and self-reflection or even seeking the help of a professional, such as a therapist or a transformational coach like Janet Zavala. Once you have recognized these patterns, you can begin to understand their origins and underlying beliefs that may be driving them.
The next step is to challenge and replace unhealthy patterns with more positive and supportive beliefs and behaviors. This can be achieved through various techniques, such as mindfulness practices, journaling, setting healthy boundaries, or working with a coach or therapist to develop personalized strategies.
Breaking free from unhealthy patterns is not an overnight process; it takes time, effort, and persistence. It may involve setbacks and challenges along the way, but by being patient and committed to your personal growth, you can create lasting change and develop healthier habits that support your well-being and help you become your most authentic self.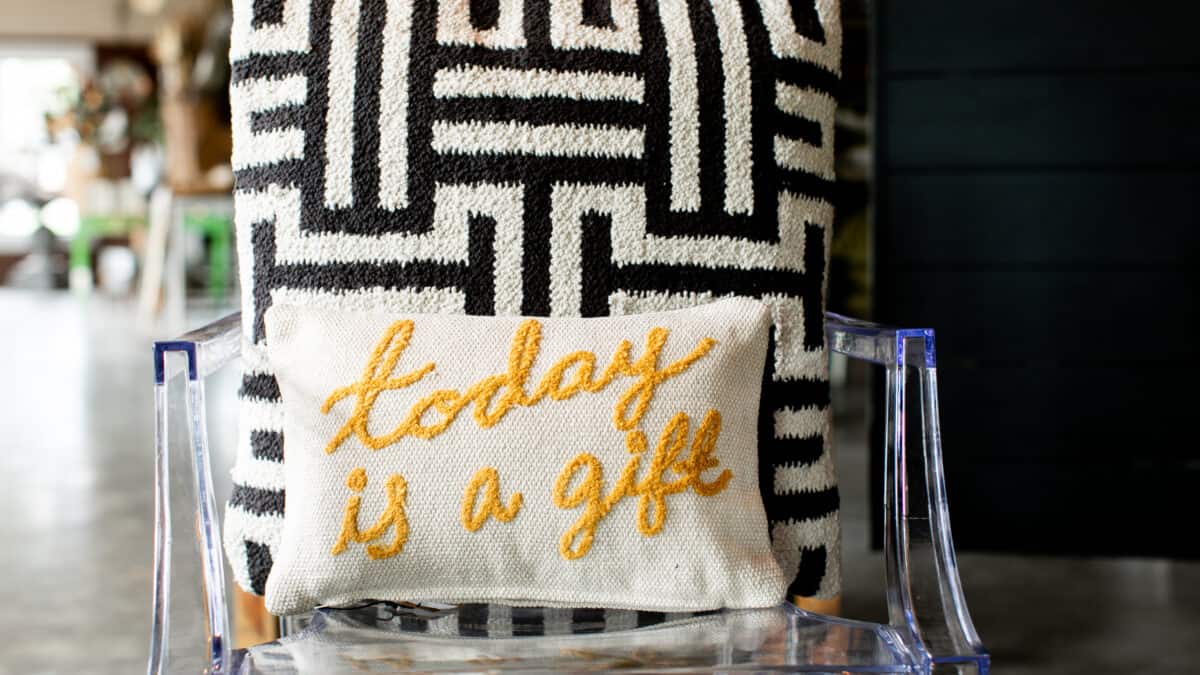 The Power of Forgiveness
Forgiveness is a powerful tool that can pave the way for personal growth and transformation. It is essential for women in midlife who want to let go of past hurts and move forward with a renewed sense of self. Forgiving others and, more importantly, forgiving oneself can lead to a healthier, more balanced emotional state.
Janet Zavala emphasizes the importance of forgiveness in her book, "The Nature of Transformation." She explains that holding onto grudges and resentment can weigh us down, preventing us from living our best lives. Instead, she encourages her readers to practice forgiveness as a way to release negative emotions and create space for healing.
To embrace the power of forgiveness, follow these steps:
Acknowledge your pain: Recognize the hurt you've experienced and allow yourself to feel those emotions without judgment. This is the first step in the forgiveness process.
Understand the other person's perspective: Try to put yourself in the shoes of the person who caused you pain. Understand that everyone makes mistakes and consider the possibility that they may have been acting out of their own pain or circumstances.
Accept and let go: Accept what happened and make a conscious decision to let go of the hurt. This doesn't mean you're condoning the actions or forgetting what happened, but rather, you're choosing to release the negative emotions associated with the event.
Forgive yourself: Remember that you also deserve forgiveness. Be gentle with yourself and acknowledge that you've grown and learned from the experience.
Embrace healing: As you practice forgiveness, allow yourself to heal and grow from the experience. This will help you move forward with a greater sense of peace and well-being.
By harnessing the power of forgiveness, you can unlock a new level of personal growth, creating a more fulfilling and authentic life.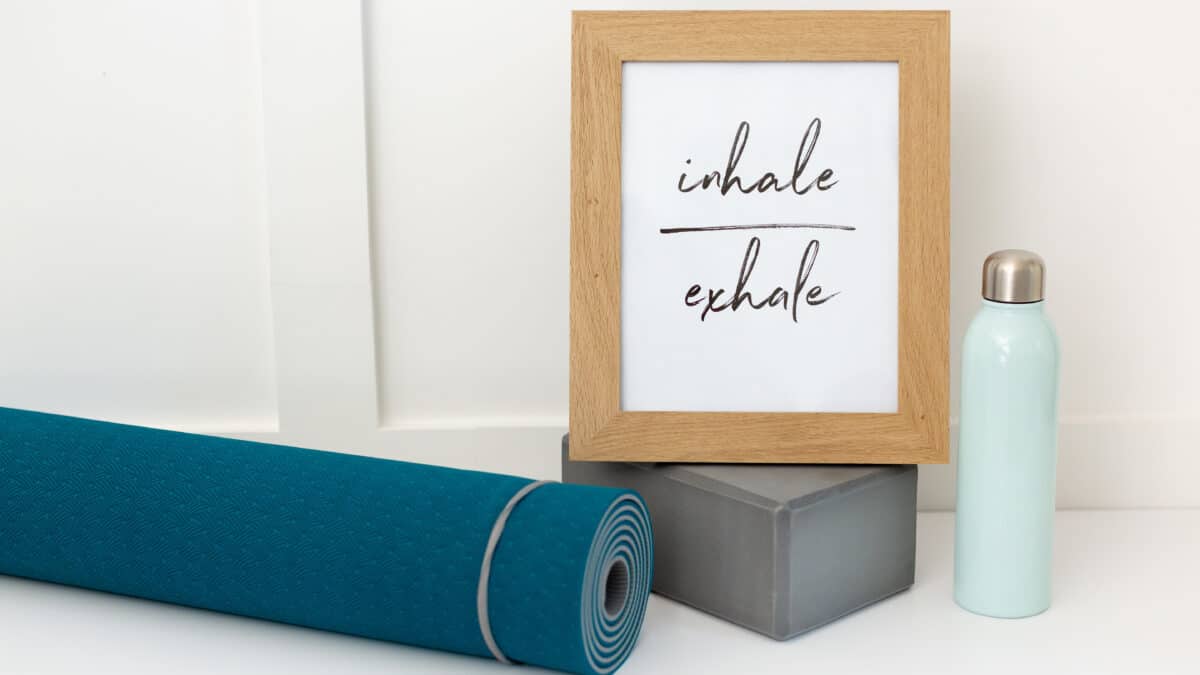 Embracing Authenticity
Authenticity is the key to living a fulfilling and meaningful life, especially for women in midlife who want to embrace their true selves and live with purpose. By being genuine and true to oneself, we can build deeper connections with others, find greater satisfaction in our endeavors, and discover our passions.
In "The Nature of Transformation," Janet Zavala emphasizes the importance of embracing authenticity as a vital part of personal growth. She shares insights and tips on how to live a more authentic life by following these steps:
Self-awareness: Take the time to truly understand your thoughts, feelings, and desires. Reflect on your values, beliefs, and passions to gain a deeper understanding of who you are and what drives you.
Acceptance: Embrace your unique qualities, strengths, and weaknesses. Acknowledge your imperfections and learn to love yourself for who you are, not who you think you should be.
Let go of comparisons: Comparing ourselves to others can be a significant barrier to authenticity. Instead, focus on your journey and celebrate your accomplishments without measuring them against someone else's.
Align actions with values: Ensure that your actions align with your core values and beliefs. By living in accordance with your true self, you'll experience greater fulfillment and satisfaction.
Nurture genuine connections: Cultivate relationships with people who appreciate and support your authentic self. Surround yourself with individuals who encourage and inspire you to be true to yourself.
Practice vulnerability: Allow yourself to be open and vulnerable with others, sharing your thoughts, feelings, and experiences without fear of judgment. Vulnerability can lead to deeper connections and personal growth.
Pursue your passions: Discover what truly ignites your inner spark and pursue it wholeheartedly. By following your passions, you'll feel more authentic and find greater meaning in your life.
Embracing authenticity is a journey that requires self-awareness, acceptance, and the courage to be vulnerable. By incorporating these principles into your life, you'll uncover a more genuine and fulfilling existence, leading to personal transformation and growth.
Join our community
Connect with like-minded individuals.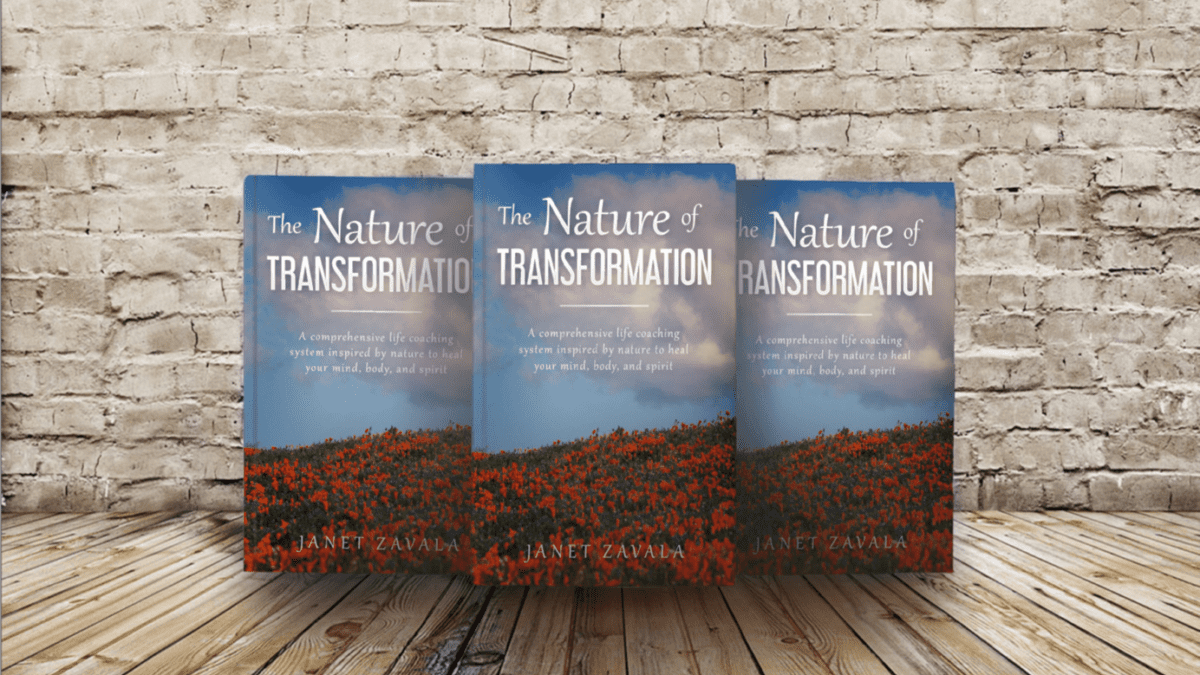 Prioritizing Self-Care and Personal Development
Self-care and personal development are essential components of living a balanced and fulfilling life, especially for women in midlife who may be juggling various responsibilities and experiencing significant life changes. By prioritizing self-care and investing in personal growth, you can build resilience, enhance your well-being, and create a more satisfying life.
In "The Nature of Transformation," Janet Zavala shares valuable insights and strategies for making self-care and personal development a priority. Here are some key aspects to consider:
Establish self-care routines: Develop daily and weekly rituals that focus on nurturing your physical, mental, and emotional well-being. This may include activities such as exercise, meditation, journaling, or spending time in nature.
Set boundaries: Learn to say no and establish healthy boundaries to protect your time, energy, and mental health. Communicate your needs and priorities to others and avoid overextending yourself.
Cultivate self-compassion: Treat yourself with kindness and understanding, especially during challenging times. Recognize that everyone makes mistakes and experiences setbacks, and offer yourself the same empathy and support you would provide to a friend.
Engage in lifelong learning: Pursue personal development by continually seeking out new experiences, knowledge, and skills. Attend workshops, read books, or take online courses to expand your horizons and grow as an individual.
Create a support network: Surround yourself with people who encourage, support, and inspire your personal growth. Connect with others who share your interests, values, and goals to foster a sense of community and belonging.
Set achievable goals: Break down your personal development objectives into smaller, manageable steps. Celebrate your progress along the way, and adjust your goals as needed to stay motivated and focused.
Reflect and reassess: Regularly assess your self-care and personal development practices to ensure they remain effective and relevant to your current needs. Be willing to adapt your strategies as your circumstances and priorities evolve.
By making self-care and personal development an integral part of your life, you'll cultivate a stronger sense of self, enhance your well-being, and foster the resilience necessary to navigate life's challenges with grace and confidence. Prioritizing these aspects of your life is crucial for experiencing lasting transformation and personal growth.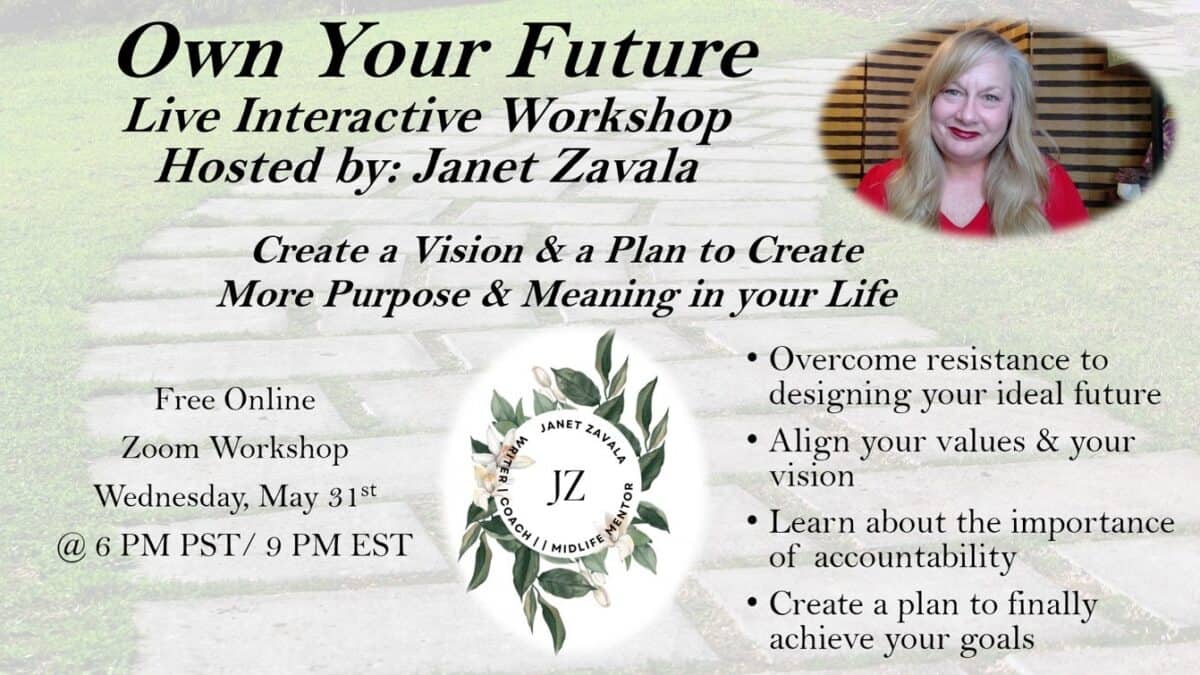 Janet's Upcoming Giveaways and Events
Janet Zavala is committed to empowering women in midlife and providing resources that support their personal transformation journey. To make her work more accessible and to engage with her audience, she has some exciting giveaways and events lined up:
Conclusion:
In this blog post, we delved into the key aspects of Janet Zavala's book, "The Nature of Transformation," exploring topics such as breaking free from unhealthy patterns, the power of forgiveness, embracing authenticity, and prioritizing self-care and personal development. By engaging with Janet's work and participating in her upcoming events, women in midlife can gain valuable insights and tools to support their journey of personal transformation and growth.
Don't miss out on the opportunity to connect with Janet and benefit from her expertise. Sign up for her email list at janetzavalacoaching.com, and stay tuned for updates on her giveaways, workshops, and coaching sessions. Embrace the power of transformation and start living your best life today!
If you want to be the first to know when a new episode is released, sign up to receive those notifications.
Watch the complete interview here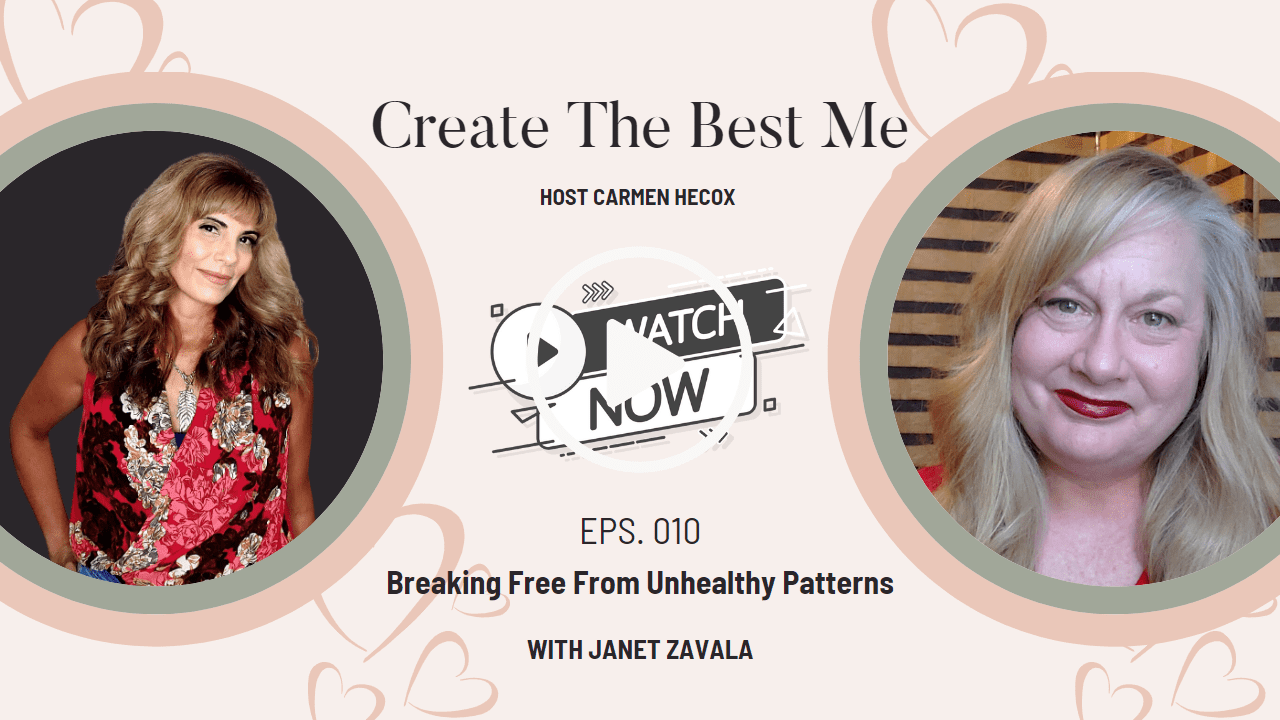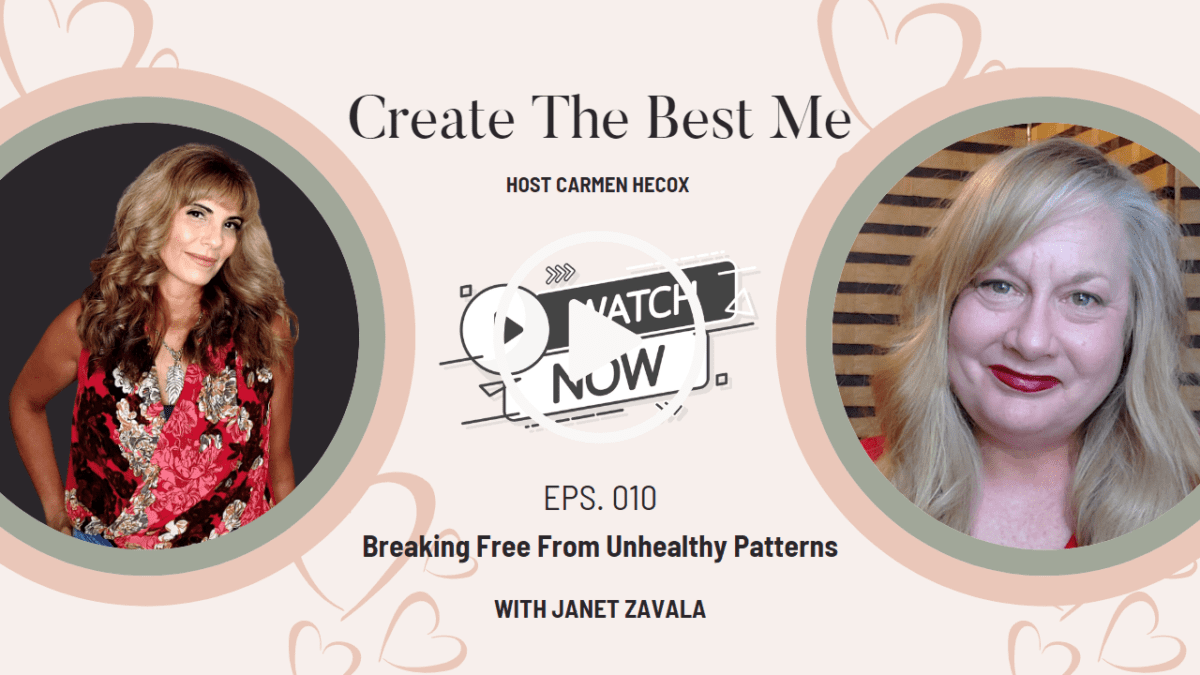 Resources Mentioned:
Sign up for the "Own Your Future" workshop
Janet's Free Offer "Your Success Plan Workbook"
Purchase "The Nature of Transformation"
Purchase "The Nature of Transformation 52-week Guided Journal"
Sign up to win a Free Autograph Copy of the book "The Nature of Transformation"
Free 30-minute Coaching Consultation with Janet
Janet Zavala Coaching Facebook
Janet Zavala Coaching Instagram
Create The Best Me Podcast Episode Ep004
Subscribe to Apple Podcasts, and don't forget to Rate and Review
Like what you heard? If so, please rate and comment on Apple Podcasts. And while you are there, let me know what you want to hear next.
And while you are there, don't forget to hit Subscribe.
Want to know how you can enjoy this podcast more?