Embracing Fitness Over 50
Unpacking the Secrets of Personalized Fitness for Women in Midlife
Ever felt overwhelmed by the sheer volume of fitness advice out there? I did, too, until my enlightening chat with Dr. Hema Murty. Join me as I unpack the goldmine of insights she shared, specially tailored for women like us navigating midlife.
What you will learn in this Episode:
Dr. Hema Murty stands as a beacon in the vast realm of fitness and well-being. Esteemed as the author of "Professional Woman's Guide to Handling Stress" and recognized in "Who's Who in the World," her credentials are impressive. With certifications in advanced yoga, nutrition coaching, and a profound expertise in East Indian Philosophy, Dr. Murty is more than just a fitness expert; she's a lifeline for women over 50 grappling with injuries and pain.
Our enlightening conversation unveiled her unique three-tier system of fitness, a method meticulously crafted to help women over 50 overcome pain and embrace a healthier lifestyle. Together, we delved into the intricacies of personalized fitness, the transformative power of pausing, and the symbiotic relationship between the mind and body. If you're seeking a holistic approach to well-being, especially in the golden years of life, this exploration promises a wealth of insights.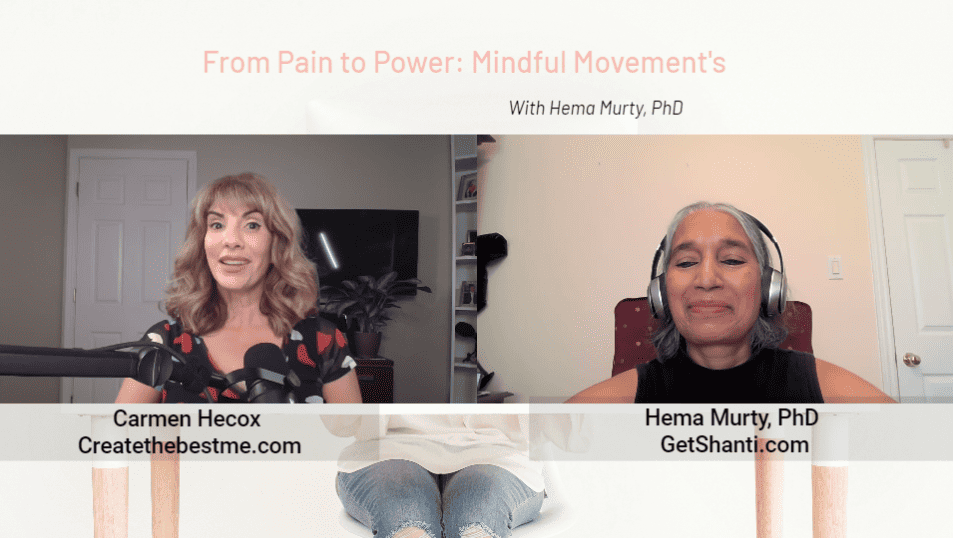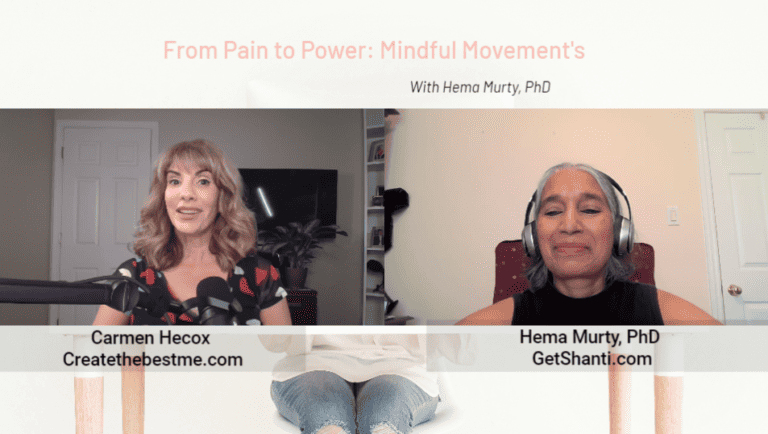 Understanding Dr. Murty's Three Tiers of Fitness Training
One of the standout moments from my conversation with Dr. Murty was her introduction to a distinctive three-tier system of fitness training. This approach isn't just about categorizing clients; it's about truly understanding where they are in their fitness journey and tailoring the approach accordingly.
The first tier encompasses those seeking immediate relief, perhaps from an injury or a specific pain point. These individuals need targeted interventions and often short-term solutions to get back on track.
The second tier represents those who, for various reasons, have taken a hiatus from their fitness routines. They might be on a more extended break but have every intention of returning. For them, it's about rekindling that fitness spark and ensuring they have the right guidance when they decide to jump back in.
Lastly, the third tier is for the long haulers. These are individuals committed to their fitness journey, whether they're following a regular plan or seeking a self-guided program. They're in it for the long run, and their programs need to be both sustainable and evolving.
This tiered approach resonated with me because it's not a one-size-fits-all solution. It's about recognizing individual needs, challenges, and goals. And speaking of recognizing individual needs, this brings me to another profound insight from Dr. Murty.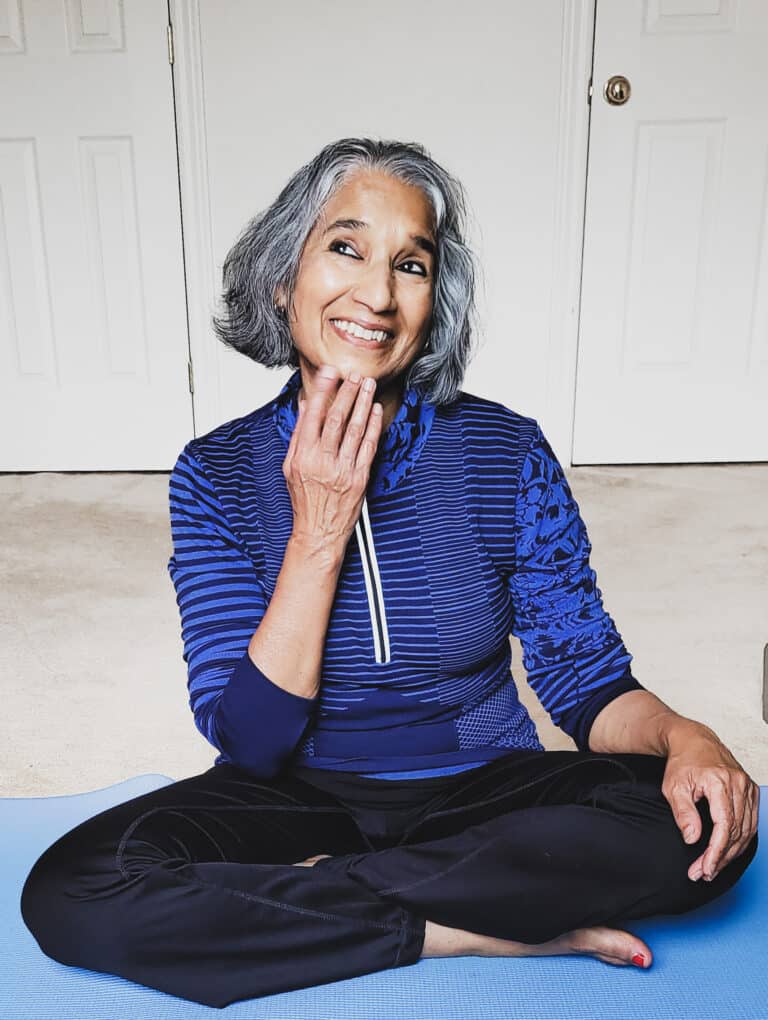 The Pause – More Powerful Than You Think
In our fast-paced world, where every minute seems accounted for, the idea of pausing might seem counterintuitive. But during our conversation, Dr. Murty emphasized just how transformative this simple act can be. It's not about meditating atop a mountain for hours on end; sometimes, it's just about granting ourselves a few minutes of stillness amidst the chaos.
Pausing allows us to reconnect with ourselves, to check in and see how we're truly feeling. It's a moment of self-reflection, where we can assess our goals, our challenges, and our progress. For me, it was a stark reminder that in the race to achieve our fitness goals, we often forget to listen to what our body and mind are telling us. And this is where the true power of the pause lies. It's in these moments of stillness that we often find clarity, direction, and renewed motivation.
But pausing isn't just about mental reflection. It's intrinsically linked to how we approach fitness, especially when we consider the deep connection between our physical actions and mental state.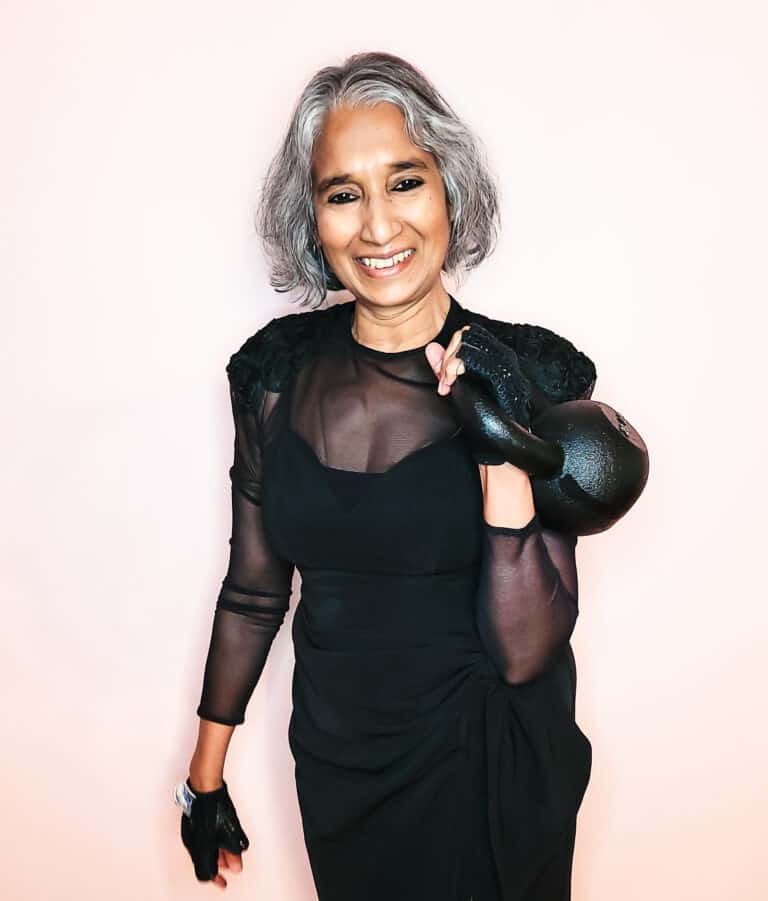 Merging Mind and Body for Holistic Fitness
When we think of fitness, it's easy to focus solely on the physical aspect—those tangible results we see in the mirror or the milestones we achieve in the gym. However, Dr. Murty introduced me to a more profound perspective, one that goes beyond just muscles and endurance.
Drawing inspiration from traditional Indian yoga and its age-old practices, she emphasized the inseparable connection between the mind and body. It's not just about executing a perfect yoga pose or lifting a certain weight; it's about understanding the intention behind each movement and being mentally present in every moment of the exercise.
This integrated approach ensures that we're not just working out our bodies but also nurturing our minds. It's about achieving a balance where physical well-being is complemented by mental tranquility. For me, this was a revelation. Fitness isn't just a physical journey; it's a holistic experience that encompasses our entire being.
But how does this holistic approach translate to women, especially those of us navigating the unique challenges of midlife?
Join our community
Connect with like-minded individuals.
Crafting Fitness Plans for Women Over 50
As we age, our bodies undergo a myriad of changes. From hormonal shifts to altered metabolism rates, the journey can sometimes feel like navigating uncharted waters. But here's the thing: age should never be a barrier to fitness. In fact, with the right guidance, it can be an empowering chapter of our fitness story.
Dr. Murty's expertise shines brightly in this realm. She understands that women over 50 aren't just looking for generic fitness plans. We seek routines that acknowledge our unique challenges, celebrate our strengths, and respect our boundaries. It's not about pushing ourselves to the brink but finding a balance that feels right for us.
She crafts programs that are both effective and enjoyable, integrating exercises that boost strength, flexibility, and mental well-being. These plans aren't just about achieving a certain physique; they're about embracing a lifestyle that promotes holistic health and happiness.
But what truly stood out to me was the accessibility of Dr. Murty's wisdom. If you're as intrigued as I was and are eager to embark on a personalized fitness journey, here's how you can connect with her.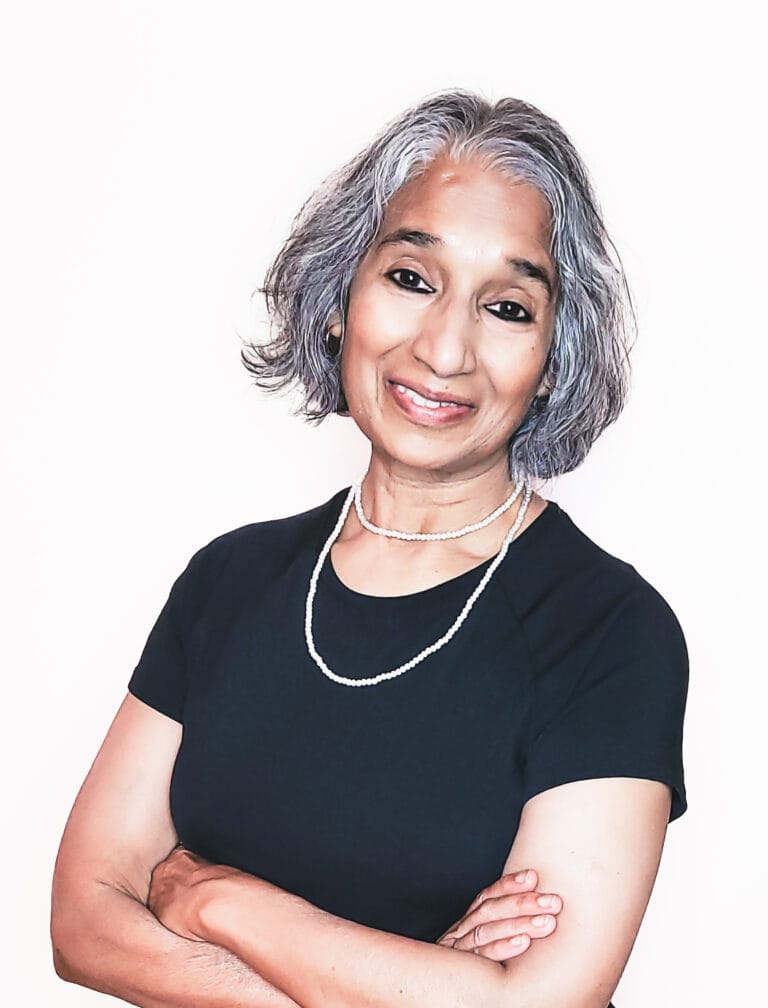 How to Connect with Dr. Hema Murty
For those who've been inspired by Dr. Murty's approach and insights, you're in for a treat. Dr. Murty isn't just a fountain of knowledge; she's also incredibly approachable and eager to share her expertise with those keen to learn. Whether you're looking for personalized advice or simply wish to delve deeper into her philosophy, there are multiple avenues to connect.
But perhaps the most heartening aspect is her commitment to accessibility. Dr. Murty offers online consultations, making it incredibly easy for anyone, regardless of their location or background, to start their personalized fitness journey.
While her website is currently in its developmental stages, it already showcases powerful testimonials from women who've experienced transformative changes under her guidance. These stories serve as a testament to her expertise and the impact of her personalized approach.
Additionally, for those eager to embark on a structured fitness journey, her website offers a comprehensive 4-week program. With bronze, silver, and gold options, there's flexibility to choose a plan that aligns with your goals and preferences.
Beyond her website, Dr. Murty's presence on social platforms like Instagram offers a glimpse into her philosophy, with inspiring posts and insights that resonate deeply with women navigating their fitness journeys.
Having delved deep into her approach and the myriad of insights she shared, it's evident that Dr. Murty is revolutionizing the way we perceive fitness, especially for women in midlife.
Conclusion:
My conversation with Dr. Hema Murty was nothing short of enlightening. We explored the depths of personalized fitness, the power of pausing, the holistic integration of mind and body, and the unique challenges and triumphs of embracing fitness post-50. It's clear that fitness isn't a one-size-fits-all journey; it's a deeply personal and transformative experience. If you've ever felt adrift in the vast sea of generic fitness advice, I hope this share offers a beacon of direction and inspiration.
Inspired by what you've read? Don't wait. Dive deeper, explore, and most importantly, embrace a fitness path that truly resonates with you. And remember, I'm here with you every step of the way. Subscribe now and join me on this empowering journey. Together, we'll discover the best versions of ourselves.
If you want to be the first to know when a new episode is released, sign up to receive those notifications.
Watch the complete interview here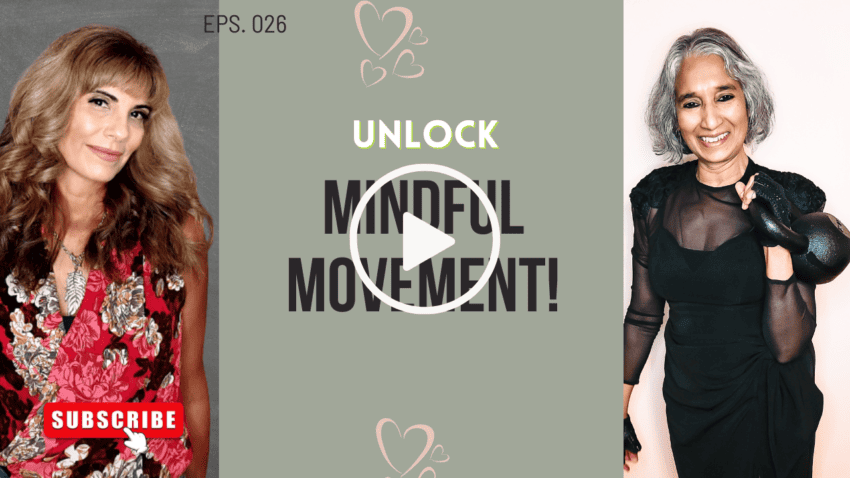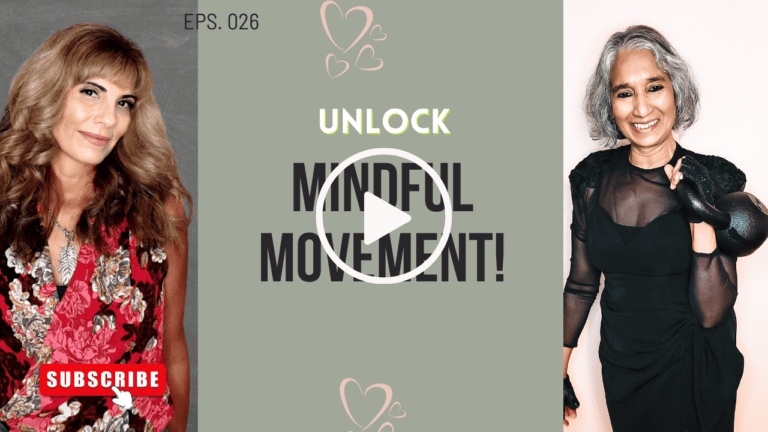 Resources Mentioned:
Professional Woman's Guide to Handling Stress
Subscribe to Apple Podcasts, and don't forget to Rate and Review
Like what you heard? If so, please rate and comment on Apple Podcasts. And while you are there, let me know what you want to hear next.
And while you are there, don't forget to hit Subscribe.
Want to know how you can enjoy this podcast more?