Cracking The Code: The Science Behind Long-Term Weight Loss
Discovering the Unseen Culprits of Weight Gain with Health Coach Karen Church
Have you ever found yourself eating right, working out, ticking all the boxes of what constitutes a 'healthy lifestyle', but still not getting the results you desire? Maybe your body just isn't responding as you'd expect it to. If this strikes a chord, you are in the right place. Today's blog post is all about my enlightening conversation with Karen Church, a Holistic Wellness Success Coach and expert who's transforming lives with her innovative approach to health.
Who is Karen Church?
Karen Church is a Holistic Wellness Success Coach who's passionate about helping women 40+ design and create their best life by using the principles of naturopathic medicine, Ayurveda, yoga philosophy, and neuroscience. Using these principles, she helps her clients achieve balance, vitality, longevity, and resiliency in all aspects of their lives.
Karen Church is not your everyday health coach. She is an aerospace engineer turned health guru who uses her engineering acumen to look at the human body as a system, a system that might malfunction sometimes. Karen's unique 'Reboot and Rejuvenate' program zeroes in on the root causes behind health issues, thus offering long-lasting, sustainable solutions rather than just treating symptoms.
Karen has over 30 years of experience and has trained and worked alongside doctors of all specialties. Her extensive knowledge and expertise in both traditional and holistic approaches to optimal health and longevity have made her a highly sought-after coach. Doctors frequently refer clients to her, and her holistic approach is the key to her client's success in reaching their goals.
Her dedication and commitment to her clients' health has helped them achieve lasting weight loss and live a life free of cholesterol, diabetes, and anxiety medications.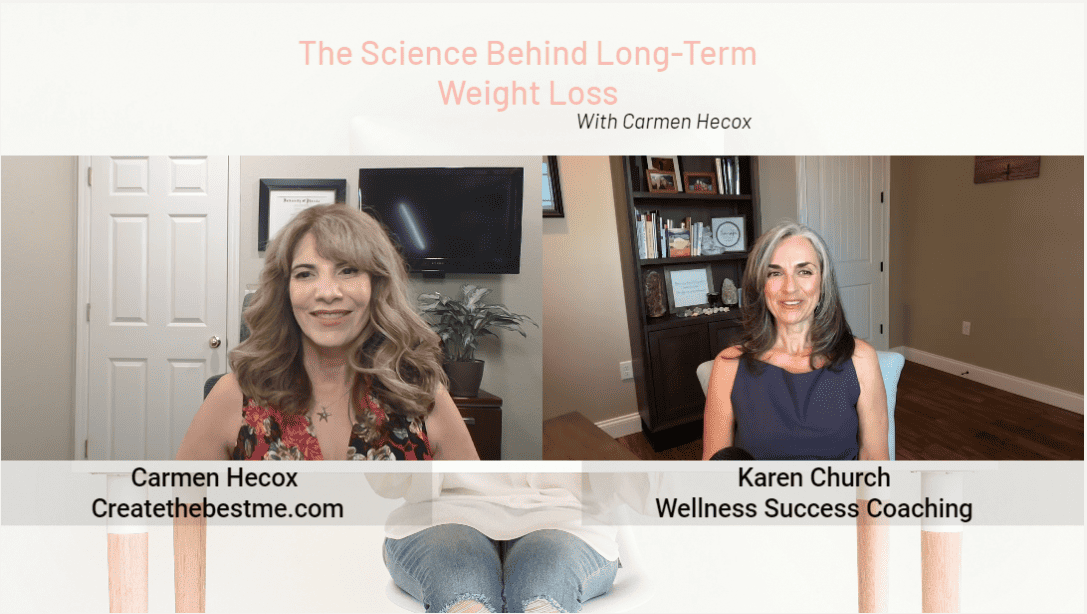 Unraveling the 'Reboot and Rejuvenate' Program
The 'Reboot and Rejuvenate' program by Karen Church is an embodiment of her holistic and root cause-based approach to health. At the heart of this transformative journey is what she refers to as the 'root assessment'. Karen doesn't believe in a one-size-fits-all solution when it comes to health and wellness. She upholds the idea that every individual is unique, as are their bodies and the way they respond to different foods, exercises, and lifestyles.
During this root assessment, Karen explores a client's health history, dietary habits, physical activity levels, emotional well-being, and many other factors that influence health. This comprehensive evaluation helps her paint a detailed picture of a client's overall health status. She then uses these insights to create a personalized plan aimed at addressing the root causes of their health issues.
A significant part of this process involves identifying what Karen calls a person's 'kryptonite' — a particular food or substance that, despite its general health benefits, might be wreaking havoc on the individual's body.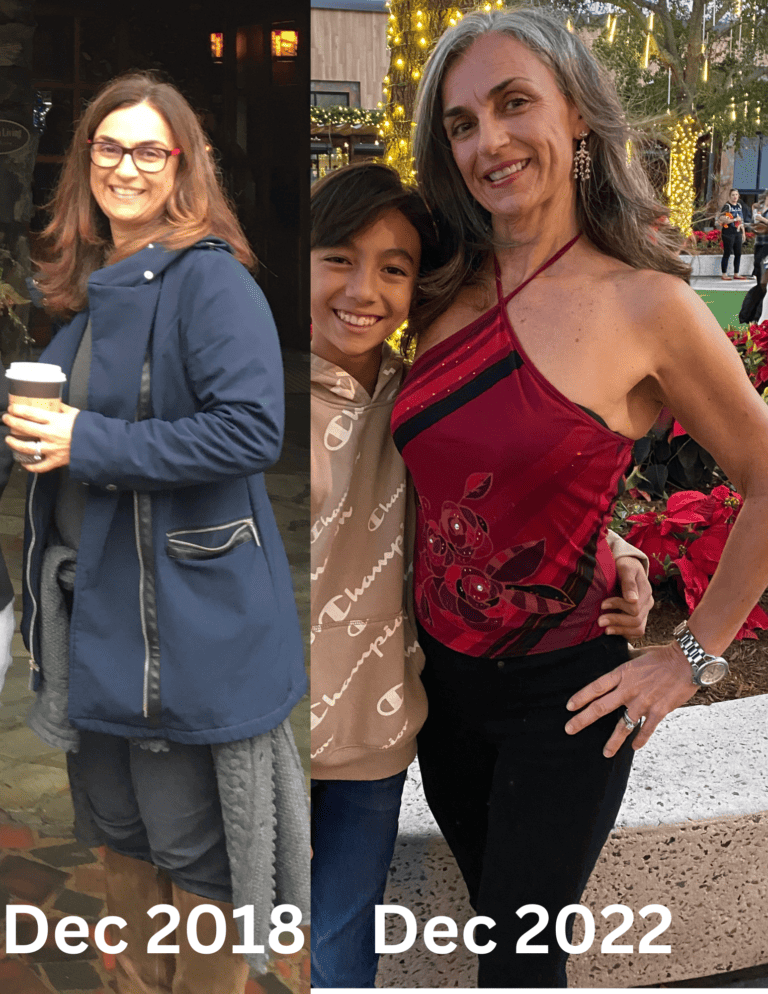 The Unseen Culprit: Food Intolerances
This is where the concept of food intolerance comes in, marking a critical facet of the 'Reboot and Rejuvenate' program. Often, it's not about whether the food you consume is 'healthy' in the general sense. Instead, it's about whether that food is healthy for *you*. This focus on personalization stems from the understanding that everybody reacts differently to different foods.
For instance, Karen discovered that eggs, despite their nutritional value, were harmful to her gut health. It was a revelation that prompted her to eliminate eggs from her diet, leading to significant improvements in her health.
This process of identifying food intolerances can be a turning point in many people's health journeys. By pinpointing these unseen culprits, Karen helps her clients eliminate harmful elements from their diets, thereby enhancing their overall well-being and paving the way for optimal body function.
Karen emphasizes that food intolerances are often silent disruptors in our bodies, causing subtle, chronic inflammation and undermining our health. Identifying and removing these "kryptonite" foods can dramatically impact an individual's well-being and weight management journey.
Take Karen's personal experience, for example. Despite the universally acknowledged nutritional benefits of eggs, she discovered that they were her kryptonite. Consuming eggs had been causing havoc on her gut health, leading to an inflamed and distressed digestive system that, in turn, triggered a cascade of other health issues. Once she removed eggs from her diet, she experienced significant improvements in her health, showcasing just how powerful this process can be.
She encourages her clients to see food not merely as 'healthy' or 'unhealthy' but to approach it from an individual perspective. It's about understanding the unique relationship between one's body and specific foods. By empowering her clients with this knowledge, she equips them to make informed food choices that support their individual health needs.
Karen's approach underscores that diet is not about restriction but about empowerment. It's about eating the foods that are right for you and understanding how different foods interact with your body. The impact of this shift can be profound, leading to improved digestion, increased energy, better sleep, weight loss, and overall enhanced well-being.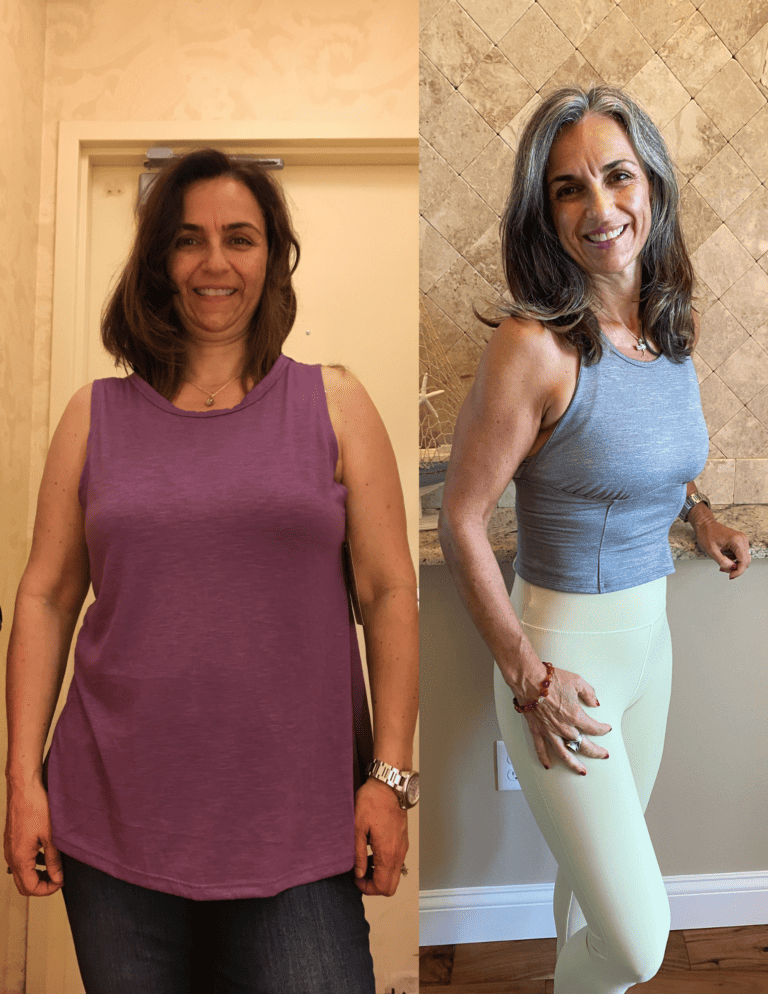 How Your Liver Factors Into Weight Management
Diving deeper into the biology of weight management, Karen sheds light on the often-overlooked role of the liver. Our liver, apart from its numerous crucial functions, plays a significant part in metabolism and digestion. It's also our primary detoxifying organ, responsible for processing and eliminating toxins from our bodies.
Karen explains that if the liver is overloaded with toxins or is not functioning optimally, it can disrupt various body functions. It may also affect our body's ability to efficiently store vitamins and minerals. This means that even if you're consuming a nutritionally rich diet, your body may not be adequately absorbing or utilizing those nutrients, leading to deficiencies that can undermine your health and weight management efforts.
Karen's comprehensive approach to weight management thus includes supporting liver health, ensuring that it functions optimally. This focus on the liver's health, coupled with identifying and addressing food intolerances, forms the backbone of her holistic approach to health and weight management, central to her 'Reboot and Rejuvenate' program.
Karen does an exceptional job of emphasizing the role of the liver in our bodies. As the primary organ involved in detoxification, the liver's health can have far-reaching impacts on our overall well-being, including weight management. The liver is a vital part of our metabolism and digestion. Furthermore, it plays a crucial role in protein synthesis and the storage of vitamins and minerals.
The liver, if functioning optimally, can keep our bodies running smoothly. However, if the liver is overwhelmed with toxins or is functioning sub-optimally, this can disrupt our body's ability to efficiently store and utilize vitamins and minerals. This is a critical point that many often overlook. You might be maintaining a nutrient-dense diet, but if your liver is not functioning correctly, your body may not be effectively absorbing or utilizing those nutrients.
This potential disruption can lead to deficiencies that can undermine your health and impede your weight management efforts. As Karen points out, understanding this interaction between the liver and our overall health is a crucial step toward effective and lasting weight management.
Her focus on liver health is not about quick fixes or temporary solutions. Instead, it's about addressing the root causes and enabling sustainable health improvements. In fact, one of Karen's goals in her 'Reboot and Rejuvenate' program is to guide people towards overall health and well-being. She believes that by addressing the root cause of health issues, people can not only improve their health but also transform their lives in significant and lasting ways.
Join our community
Connect with like-minded individuals.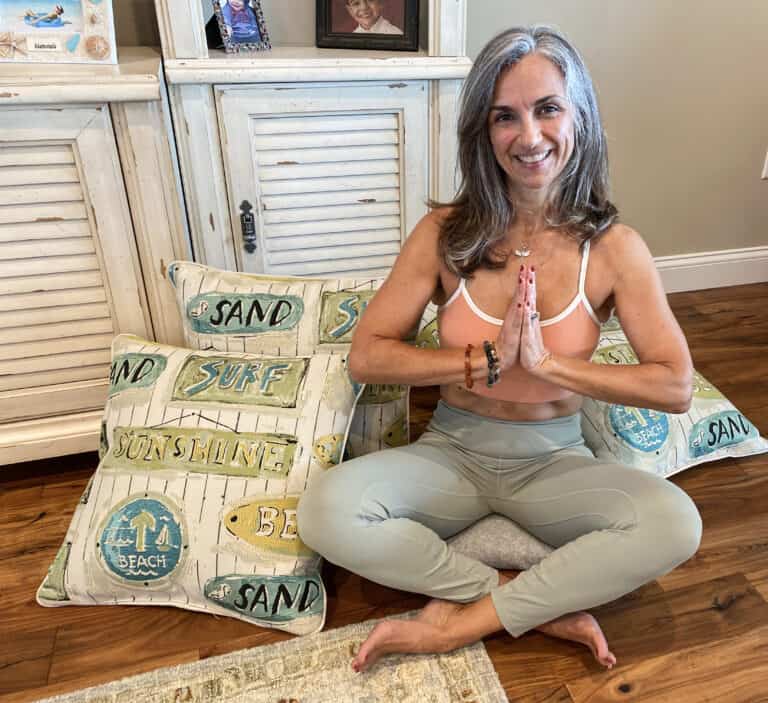 Fostering a Lifestyle Shift: Health is Contagious
The changes that Karen helps her clients make are not just individualistic; they often ripple out and impact entire families. A significant part of her philosophy is that health is contagious – when one person begins to make positive health changes, it often inspires others around them to do the same.
For example, when a woman starts Karen's program, it's common for their partners to join as well. They observe the positive changes and want to participate in the journey towards better health. This often extends to children, sparking a ripple effect that enhances the health of the whole family.
By teaching her clients about healthy lifestyles and providing them with the tools to make informed decisions about their health, Karen indirectly promotes health education within families. This approach fosters a powerful and transformative shift towards health and wellness that is sustainable and extends beyond the individual.
This philosophy extends to the heart of her 'Reboot and Rejuvenate' program. It's not just about individual health; it's about fostering healthier families and, by extension, healthier communities.
One of the most striking points from my chat with Karen was her perspective on health as a shared, communal phenomenon. It's not an isolated aspect of our lives confined to the individual. Health transcends individual boundaries and often takes on a ripple effect in families and communities. This is a beautiful testament to our interconnectedness and the influence we can have on one another's well-being.
Karen shared stories of women who began her 'Reboot and Rejuvenate' program and the transformative effects it had on their families. As these women embraced healthier lifestyles, their partners often became intrigued and motivated to join the journey. It was not only the evident physical changes that inspired others, but also the positive shifts in energy, mindset, and overall vitality.
Children, too, became part of this transformation. As their mothers incorporated healthier dietary choices and more active lifestyles, these positive habits rubbed off on them. The cascading effect of health and wellness trickling down from one generation to the next was incredibly powerful to hear about.
Karen's work goes beyond merely providing a program; she's creating a sustainable shift in how families approach health and wellness. This includes educating clients on nutrition, movement, and the art of living a happy and healthy life. Her aim is to instill a culture of health within families that can last generations, creating a legacy of wellness.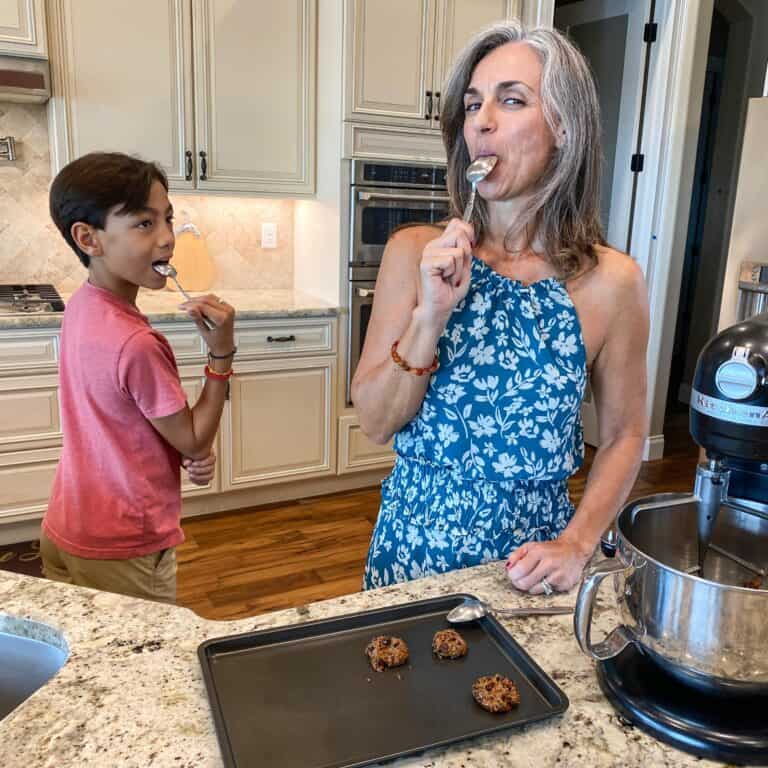 The Engineering Mindset: Holistic Health
Another fascinating element of Karen's approach to health and wellness is the application of her engineering background. Trained as an aerospace engineer, Karen applies the same rigorous, systematic approach she used in engineering to her work in health and wellness. This methodology treats each individual's health as a system, looking for any signs of failure or imbalance that could be affecting the person's overall well-being.
This concept of identifying 'fault codes' in the body is an innovative approach to health. Much like an engineer would investigate a system failure, Karen seeks out root causes of health issues in the body. This method considers the body as a whole and emphasizes that all our systems are interconnected. Therefore, a problem in one area could manifest as symptoms in another, completely different part of the body.
In her 'Reboot and Rejuvenate' program, Karen doesn't just introduce new menu options for her clients; she uses her holistic, systematic approach to help them understand why their bodies may not be responding as expected to dietary changes or exercise. It's a fascinating blend of engineering and wellness that looks at health from a new perspective, offering a unique way to achieve lasting change.
Karen's engineering mindset offers a unique approach in the health and wellness space. With an aerospace engineering background, she's trained to think in systems, solve complex problems, and understand how different components interact. When it comes to our health, she explained, this methodology couldn't be more fitting.
The human body is, after all, a complex system of systems, interconnected and interdependent. The health of one system often influences the health of others. For instance, how your digestive system processes food can affect your energy levels, mood, and even cognitive functions. Recognizing these connections and understanding their implications is central to Karen's approach.
When Karen spoke about identifying 'fault codes' in the body, she was referring to symptoms – signals our bodies send us when something is off balance. These could be anything from persistent fatigue, headaches, unexplained weight gain, or even mood swings. In her 'Reboot and Rejuvenate' program, Karen applies her systematic investigative approach to identify these 'fault codes' and trace them back to their root causes.
Her methodology doesn't just stop at diagnosis. She strategizes a course of action to correct these imbalances, much like how an engineer would approach a system failure. She develops personalized programs that address specific dietary changes, exercise routines, and mental health strategies, all aimed at optimizing her clients' overall well-being.
Karen's approach to health is a testimony to the fact that a diet isn't a one-size-fits-all solution. Instead, she highlights the need to create a plan that fits your unique body and lifestyle. It's not about merely losing weight or looking a certain way. It's about making sustainable lifestyle changes that will improve your overall health, energy levels, and life quality.
Wrapping Up: It's Time to Listen to Your Body
My conversation with Karen Church left me with a profound understanding of our bodies and the factors that can impact our health and well-being. Whether it's food intolerances, liver health, or how a healthy lifestyle can influence our families and communities, the insights were enlightening.
Above all, the key takeaway from my chat with Karen was that our bodies are sending us signals all the time. It's crucial to listen to those signals and understand what they're trying to tell us. Just as an engineer would look for fault codes when a system isn't working correctly, we should also look for signs in our bodies when things aren't feeling right.
Karen's unique blend of engineering and wellness provides a fresh perspective on achieving lasting health. Her approach emphasizes understanding our bodies and their unique needs, breaking away from traditional one-size-fits-all diets or exercise plans.
Are you ready to decode your body's signals and embark on a journey towards better health? Head over to Karen's website, join her free masterclass, and dive deep into the science behind weight loss and wellness. Don't forget to join her Facebook group, '40 and Fabulous,' where you can join a community of like-minded individuals on a shared path to health.
Stay tuned for more enlightening conversations, actionable advice, and inspiring stories on the Create the Best Me podcast. Don't forget to hit that subscribe button to stay updated on future episodes. Until then, remember that you are beautiful, strong, and fully capable of creating the best version of yourself.
If you want to be the first to know when a new episode is released, sign up to receive those notifications.
Watch the complete interview here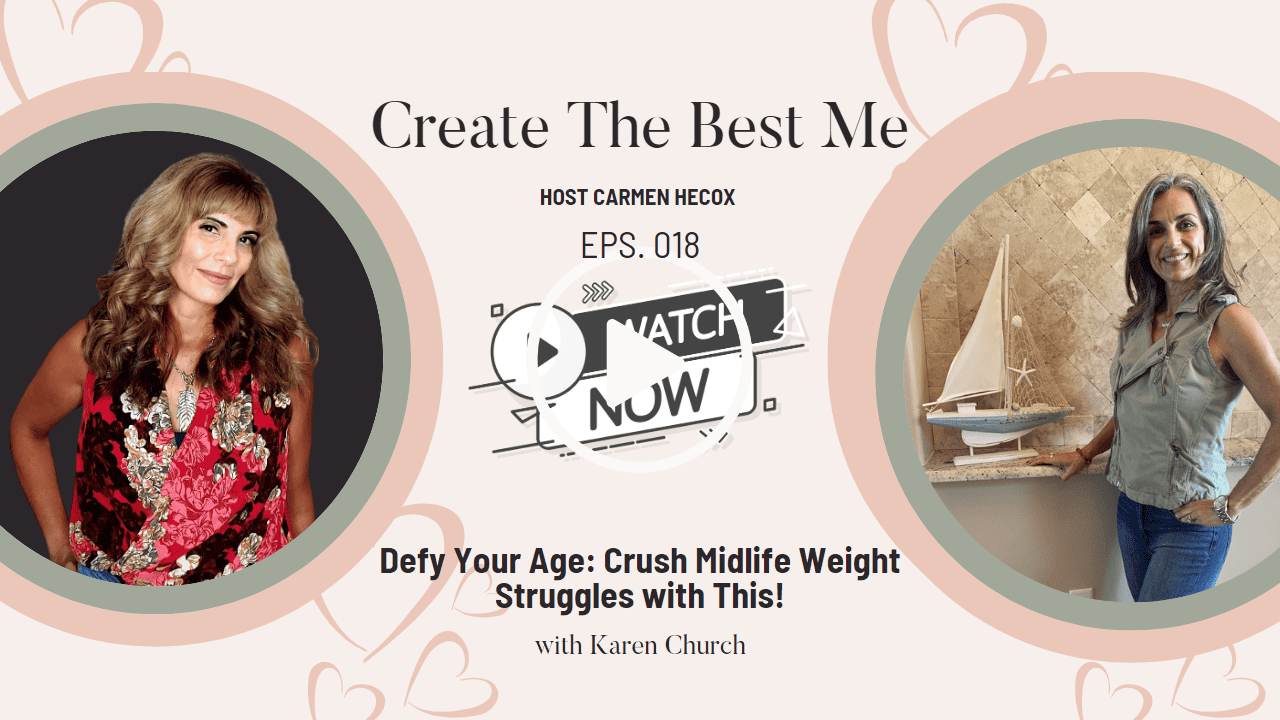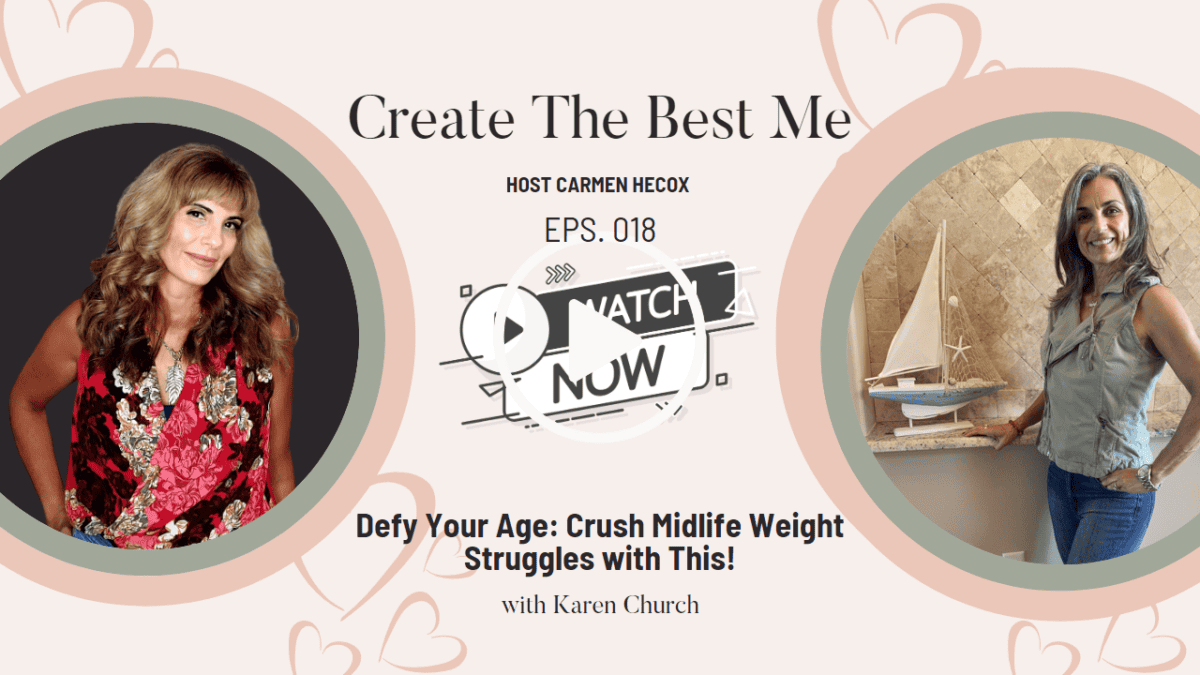 Resources Mentioned: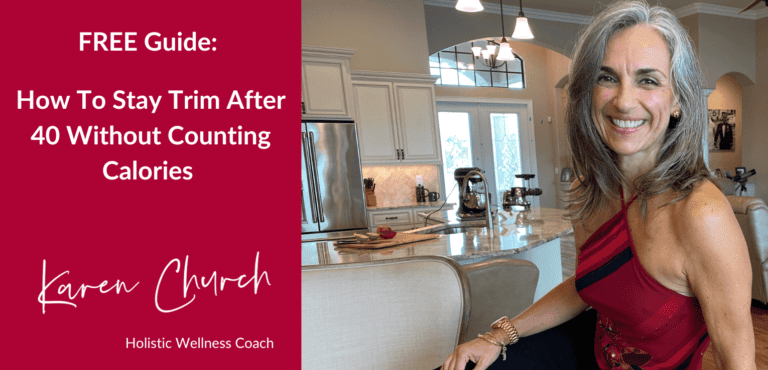 Life by Design Forty & Fabulous Facebook Page
Wellness Success Coaching with Karen Church Facebook Page
Karen Church Facebook Profile Page
Subscribe to Apple Podcasts, and don't forget to Rate and Review
Like what you heard? If so, please rate and comment on Apple Podcasts. And while you are there, let me know what you want to hear next.
And while you are there, don't forget to hit Subscribe.
Want to know how you can enjoy this podcast more?