Divorce Decisions: From Emotions to Finances
Discovering Strength, Overcoming Challenges, and Charting a Path Forward
Have you ever felt lost amidst the chaos of divorce? I recently sat down with Heather Hetchler, a beacon of hope for many women navigating this challenging phase. Dive into our conversation and discover how to turn adversity into empowerment.
Introduction
Divorce is a word that carries a lot of weight. It's a journey filled with emotional turmoil, financial challenges, and countless decisions that can shape the future. But what if I told you that amidst this chaos, there's a roadmap to empowerment and healing? In my recent podcast episode, I had the privilege of speaking with Heather Hetchler, a beacon of hope for many women navigating this tumultuous journey.
Heather isn't just any guest; she's an author, speaker, and certified life coach with a passion for reframing difficult relationships. With a background in communication and a heart for blended families, she's transformed her own experiences into a mission to help others. Heather's journey began with Blended Innovations, a venture aimed at co-parents and blended families. Over time, her focus shifted to 'Reframing Relationships', emphasizing the art of viewing challenges through a new lens.
One of her most impactful collaborations has been with enlightenHer, a platform dedicated to supporting women, especially those going through divorce. This partnership underscores Heather's commitment to empowering women, guiding them through the complexities of divorce, and helping them reclaim their peace and identity.
Her insights, drawn from both her professional journey and personal experiences, shed light on the intricate dance of emotions one goes through during divorce – the grief of a lost future, the anxiety of financial uncertainties, and the challenge of redefining one's identity. Through her work, she has illuminated the path for many, turning a phase of darkness into a journey of light and hope.
As we delved deeper into our conversation, Heather's words painted a picture – one where challenges transform into opportunities, and pain paves the way for growth.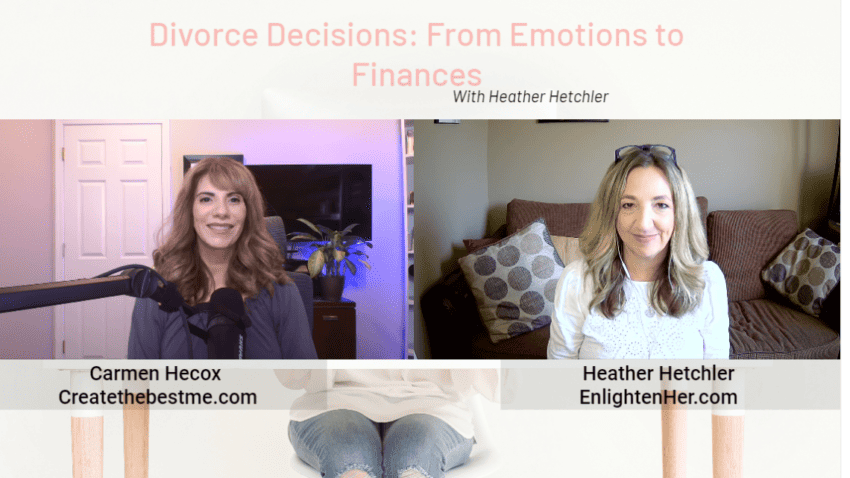 The Emotional Rollercoaster of Divorce
During our conversation, Heather recounted a woman devastated by her husband's affair. This story wasn't just about betrayal; it was about the transformative power of perspective. Initially consumed by bitterness and anger, this woman eventually found the strength to shift her focus. With time and introspection, she transitioned from bitterness to acceptance, realizing that her emotional well-being and the future of her children were paramount.
Heather emphasized that this shift in perspective is crucial. While the pain of betrayal is real and often overwhelming, it's essential to rise above the immediate emotions and look at the bigger picture. Especially when children are involved, the decisions made during and after a divorce have long-lasting implications. As Heather aptly put it, parenting is for life. Even if a marital relationship ends, the responsibility and bond of parenthood persist.
This woman's journey from bitterness to prioritizing her children's future is a testament to the resilience of the human spirit. It's about finding strength in adversity and making choices that pave the way for healing and growth. As we delved deeper into our conversation, it became evident that the emotional challenges of divorce are just one facet of the journey. The practical, especially financial aspects, are equally daunting.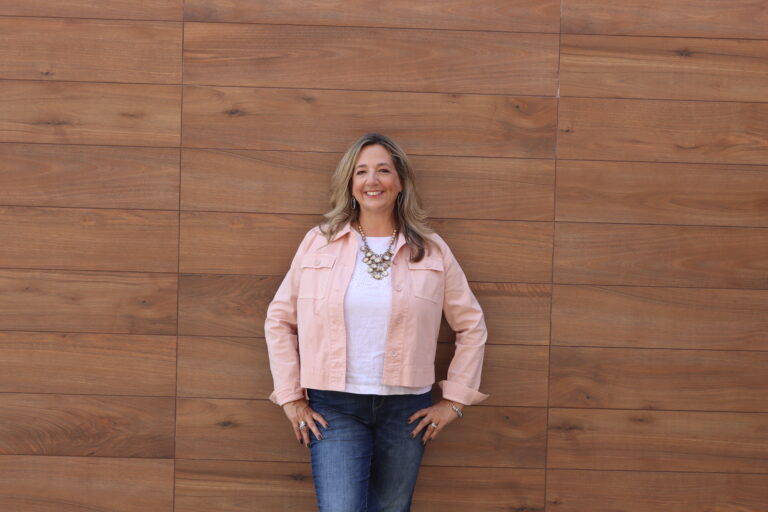 The Financial Maze
Navigating the financial intricacies of divorce can be daunting. Heather emphasizes that divorce is likely the most significant financial transaction a woman will undergo. Whether you're the one initiating the divorce or it's being thrust upon you, the emotional and financial implications are profound.
Heather points out a crucial aspect that many women might overlook: understanding your financial landscape. Many women, including Heather herself, grew up in environments where they were told, just get married, and your husband will take care of it. This mindset often leaves women unaware of their financial standings. They might not know the amount in their bank accounts or the details of their investments. But in the face of divorce, it's imperative to be informed. Heather and her team provide checklists and resources to help women understand their financial positions, ensuring they make sound decisions for their present and future.
Another alarming statistic Heather shared is the rise of gray divorce, which refers to divorces that occur after the age of 50. Last year, thirty-seven percent of all divorces in America fell into this category. Women who divorce after 50 face a higher risk of financial complications due to the later stage in life. The emphasis here is on empowerment, especially for these women, to grasp their current financial situation and make informed decisions for their future security.
The cost of divorce varies, but Heather mentions that mediated divorces, which don't involve attorneys, are generally the least expensive. Mediators typically charge between $100 and $300 an hour. While this is still a significant amount, it's considerably less than what one might spend on attorney fees. The key takeaway? The more you can keep emotions out of the decision-making process, the more money you'll likely save.
Heather's collaboration with enlightenHer is particularly noteworthy in this context. They offer programs and resources designed to help women better understand money, ensuring they're equipped to make informed decisions during and after the divorce process.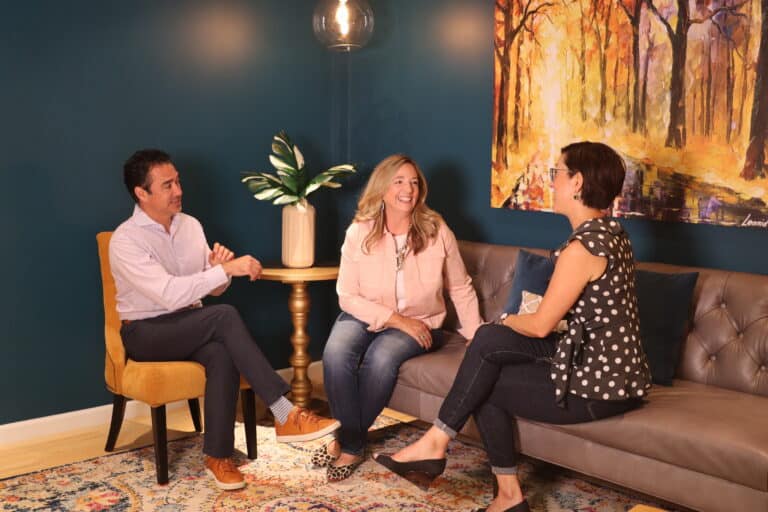 The Power of Mediation
Divorce is never an easy journey, but the path you choose can make a significant difference in both the emotional and financial toll it takes. One of the most effective ways to navigate this challenging terrain is through mediation. As Heather highlighted in our conversation, if couples are in an amicable state and are considering divorce, mediation can be a game-changer. Not only does it save your sanity, but it also saves your pocketbook.
Mediation offers a platform where both parties can communicate their needs and concerns without the adversarial environment that often comes with court proceedings. Heather emphasized the benefits of keeping attorneys out of the process if possible. The reason? It's not just about the cost, though that's a significant factor. Mediation fosters communication and understanding, allowing both parties to come to mutual agreements that serve their best interests.
But what if you're new to the whole concept of divorce and mediation? How do you navigate this unfamiliar territory? Heather and her team have thought of that too. They offer a free 12-Steps to Safeguard Your Financial and Emotional Well-Being step-by-step guide designed to support women, whether they're contemplating divorce or are in its early stages. This guide provides a roadmap, ensuring you ask the right questions at the right time. After all, as Heather pointed out, you often don't know the questions to ask until after you should have asked them.
Join our community
Connect with like-minded individuals.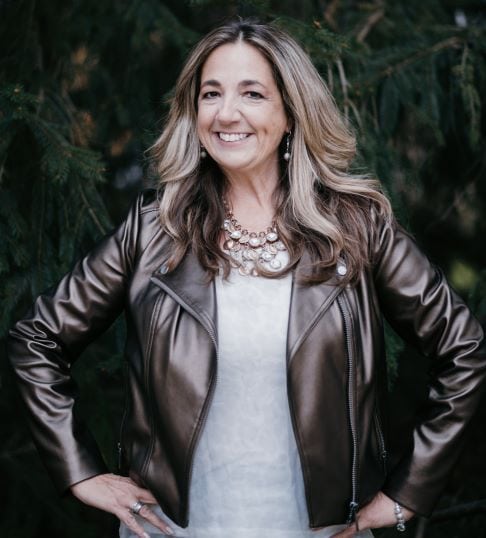 Overcoming and Moving Forward
Divorce is a transformative journey, and it's crucial to remember that every individual's experience is unique. For many, it's a process of grieving the loss of what was once envisioned for the future. As Heather shared in our conversation, envisioning growing old with a partner, going on vacations, and holding grandkids are dreams that many hold dear. The reality of divorce means grieving the death of these dreams.
However, it's not just about the end of a marriage; it's about the beginning of a new chapter. Heather emphasized the importance of working through emotions and reaching a state of radical acceptance. It's about acknowledging the pain, the hurt, and the broken dreams but also recognizing the potential for growth, healing, and new beginnings.
One poignant story Heather shared was of a woman who, despite her deep love for her husband and the pain of their separation, made the conscious decision to prioritize her children and her future. This woman shifted from bitterness to acceptance and was able to make decisions that prioritized her children and her future. Heather also highlighted the eternal nature of parenting, stating the marriage is ending, but parenting never will. This underscores the importance of maintaining a functioning relationship with an ex, especially when children are involved.
The journey through divorce is undoubtedly challenging, but with the right mindset and support, it's possible to overcome the hurdles and move forward with grace, strength, and resilience.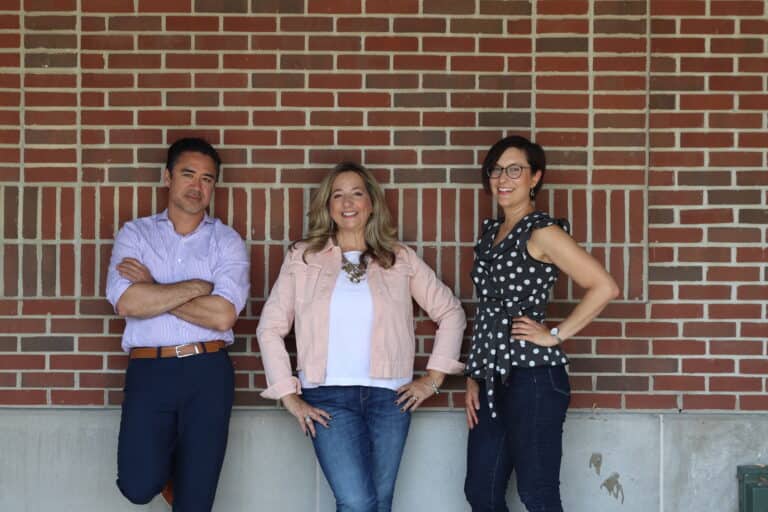 The Role of Support Systems
Navigating the tumultuous waters of divorce isn't something one should do alone. The emotional weight, the financial intricacies, and the sheer magnitude of decisions to be made can be overwhelming. This is where the role of a robust and safe support system becomes invaluable. Heather emphasized the importance of this during our conversation. She pointed out that just because someone is related to you by DNA doesn't necessarily mean they're the best support during such times. Sometimes, it might not be your mother or sister who provides the most understanding or guidance; it could be a friend who's been through a divorce or a professional like a coach or counselor.
One standout support system Heather highlighted is enlightenHer. This organization offers its unique divorce guide, 12-Step to Safeguard Your Financial and Emotional Well-Being, meticulously designed by a team of lawyers, financial advisors, and mental health providers. It's a comprehensive roadmap that outlines the emotional and financial decisions one needs to make at the beginning stages of a divorce. This guide ensures that individuals are not just reacting but making informed decisions with the best expertise backing them.
Heather shared insights: while going through a divorce, it's essential to surround yourself with individuals who won't just pile on emotions. It's easy to find people who'll encourage feelings of revenge or bitterness, but what's truly needed are voices of reason and calm. These voices will remind you to make decisions not just based on the hurt of today but considering the long-term implications for tomorrow.
An often-forgotten reminder Heather expressed was about the children involved. Kids don't ask for their parents to divorce. They're wired to love and honor both parents. They just want their parents to get along. They want to feel safe expressing love for both parents without fear of retribution or guilt. This perspective is a sobering reminder of the broader implications of our decisions and the importance of a support system that keeps these priorities in focus.
Conclusion:
The journey through divorce is undeniably one of life's most challenging experiences. It's a whirlwind of emotions, decisions, and adjustments. But as we've delved into this topic with Heather Hetchler, it becomes evident that while the path is fraught with obstacles, it's also lined with opportunities for growth, understanding, and reinvention.
Heather's insights, backed by her personal experiences and professional expertise, have illuminated the multifaceted nature of divorce. From the emotional rollercoasters to the intricate financial mazes, from the transformative power of mediation to the invaluable role of support systems, there's a wealth of knowledge to be gleaned.
A standout revelation from our discussion was the role of enlightenHer. Their unique divorce guide, "12 Steps to Safeguard Your Financial and Emotional Well-Being," crafted meticulously by attorneys, financial advisors, and mental health professionals, underscores the importance of holistic support. It's not just about navigating the legalities or crunching the numbers; it's about understanding the emotional landscape, prioritizing mental well-being, and ensuring that every decision made is informed and in the best interest of all involved, especially the children.
As we wrap up this reflection on our enlightening conversation with Heather, it's essential to remember that every end signifies a new beginning. Divorce might close a chapter, but it also opens up a realm of possibilities. With the right mindset, resources, and support, one can traverse this challenging terrain with resilience and grace.
If you or someone you know is on this journey, remember that you're not alone. Resources like enlightenHer and voices of wisdom like Heather's are there to guide, support, and empower. Embrace the lessons, lean on your support systems, and always move forward with hope and determination.
For more insights, stories, and guidance on this topic and many others, don't forget to subscribe to our platform. Your journey, no matter how daunting, is a testament to your strength and resilience. Embrace it, learn from it, and always remember: the best is yet to come.
Watch the complete interview here.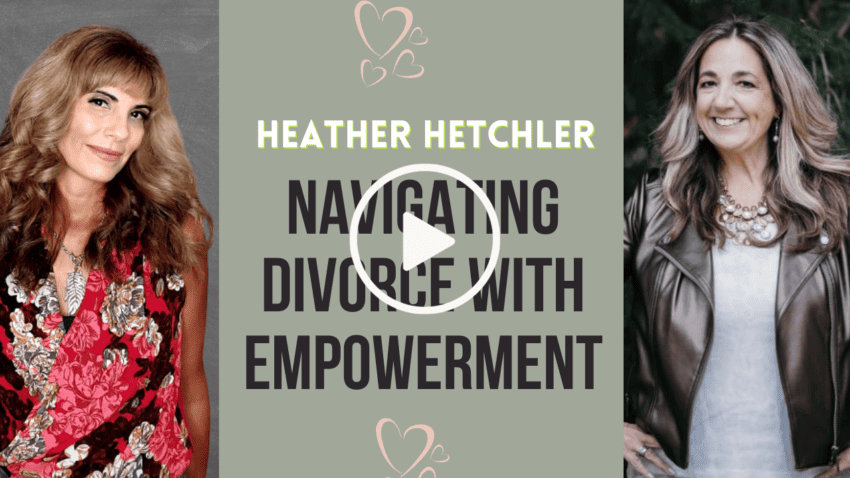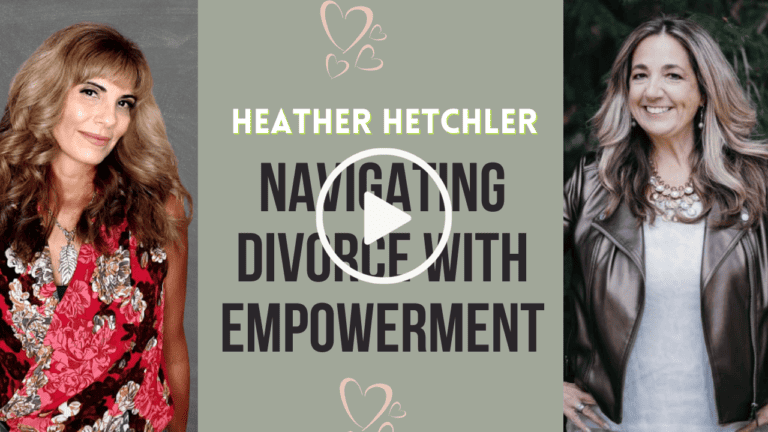 Resources Mentioned:
12 Steps to Safeguard Your Financial and Emotional Well-Being
Subscribe to Apple Podcasts, and don't forget to Rate and Review
Like what you heard? If so, please rate and comment on Apple Podcasts. And while you are there, let me know what you want to hear next.
And while you are there, don't forget to hit Subscribe.
Want to know how you can enjoy this podcast more?