Reiki Revealed: A Soulful Healing
Discovering Inner Peace through Ancient Practices with Kiki Tyler
Have you ever felt an inexplicable sense of calm induced by a particular sound or a gentle touch that resonates deeply within you? This isn't mere chance; it's the profound interplay of energy and sound, a timeless symphony that heals and transforms.
As the host of "Create The Best Me," I had the privilege of delving into these ancient practices with Kiki Tyler, a Reiki Master and Sound Healer. Our enlightening conversation revealed how these modalities offer a sanctuary for healing, balance, and self-discovery.
Who is Kiki Tyler?
A Maestro in the Art of Healing
Kiki Tyler isn't just a practitioner; she's a transformative force in the world of Reiki and sound healing. Her intuitive approach, combined with her mastery of energy and sound, guides individuals through profound healing journeys. With a deep understanding of therapeutic sound vibrations, Kiki creates immersive soundscapes using various instruments, resonating frequencies that harmonize the body, mind, and spirit.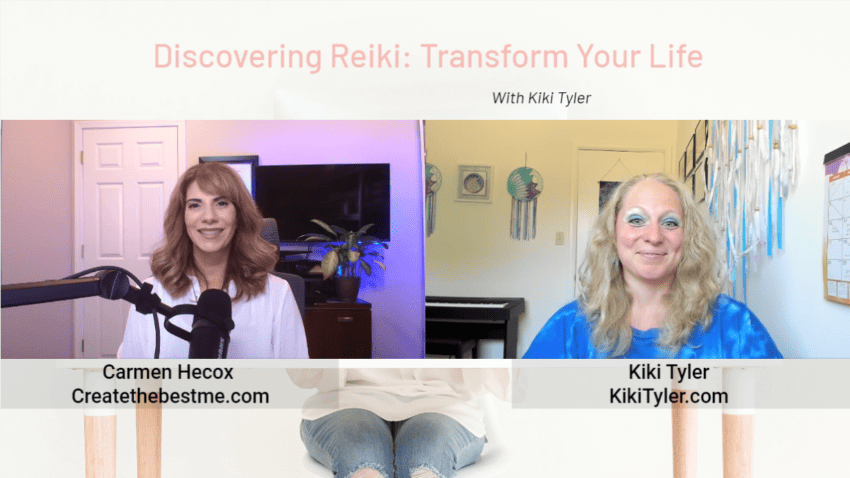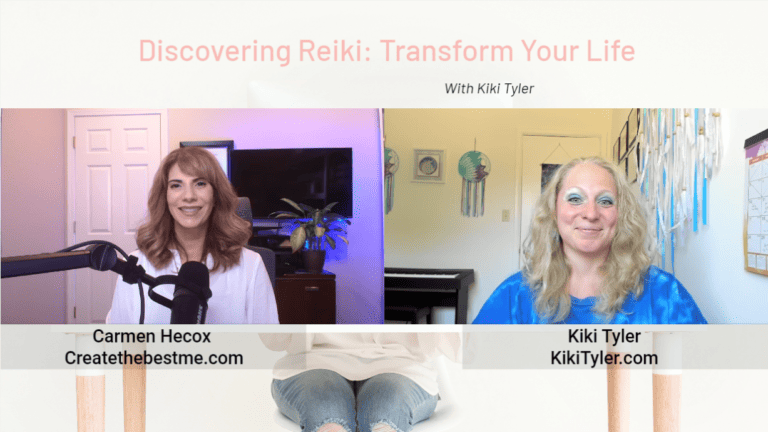 The Journey Towards Healing
Kiki's Personal Path and the Role of Grief
In our heart-to-heart, Kiki shared her touching journey to becoming a Reiki Master. Her path was not smooth, marred by personal loss and grief, yet it was these very experiences that opened her to the world of Reiki and sound healing – a beacon during her darkest times.
The Essence of Reiki
Tapping into Universal Life Force Energy
Reiki, as Kiki explains, is the practice of channeling universal life force energy for healing. It's about tapping into a higher energy channel, allowing practitioners like Kiki to facilitate profound healing experiences for their clients.
Gentle Healing for Deep Wounds
Avoiding the Reliving of Trauma
One of the most impactful aspects of Kiki's practice is her ability to help clients release emotional pain without reliving trauma. This gentle yet powerful approach allows for emotional release and healing in a safe, supportive environment.
The Role of Sound Healing
Vibrations that Heal and Harmonize
Kiki's insights into sound healing were particularly striking. She discussed how different frequencies and vibrations can target specific body areas, helping to relax and release trapped emotions and tensions.
Personal Transformation
Kiki's Testimony to Healing Powers
Kiki's own story is a testament to the transformative power of these practices. She shared how Reiki and sound healing helped her navigate personal grief and rediscover inner peace and balance.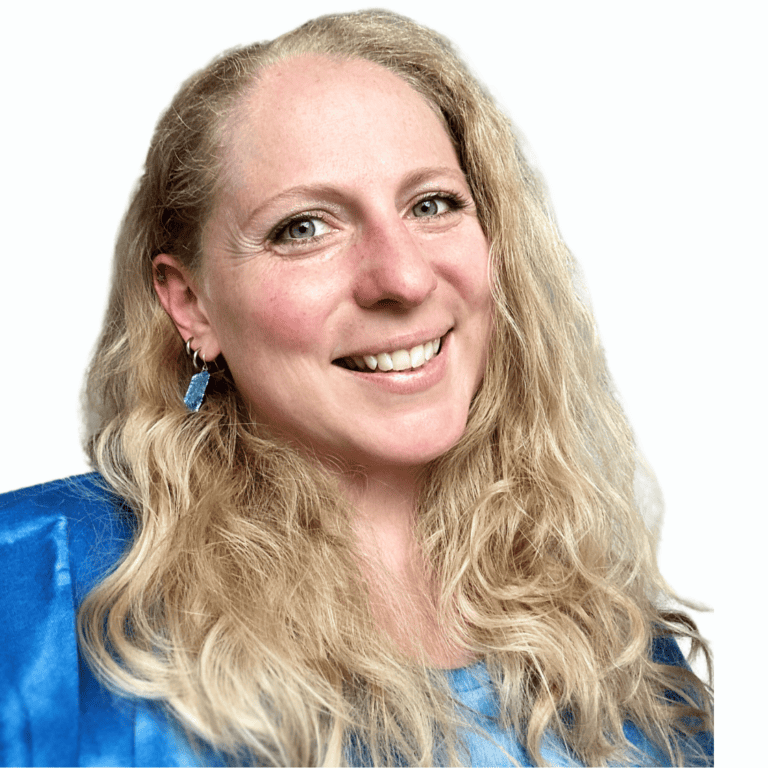 Deeper into the Healing Arts
Understanding Reiki and Sound Healing
As we continued our discussion, Kiki unfolded the intricacies of Reiki and sound healing. She explained how these practices are not merely about physical healing but also about fostering emotional and spiritual growth. It's about connecting with an energy that transcends the physical realm, bringing about a state of harmony and balance.
Healing Without Borders
Kiki shared fascinating insights into the concept of distance healing in Reiki, where energy transcends physical boundaries. This aspect of Reiki speaks to the interconnectedness of all things and the boundless nature of energy.
The Science Behind Sound Healing
We also delved into the scientific aspects of sound healing. Kiki explained how certain frequencies resonate with the body's natural rhythms, aiding in the release of endorphins and promoting relaxation and healing.
The Holistic Approach to Wellness
Our conversation underscored the holistic nature of these healing practices. They are not just treatments but a way of life, a path to holistic wellness that encompasses mind, body, and spirit.
Embracing the Healing Journey
Kiki emphasized the importance of embracing the healing journey, not just as a means to an end but as a continuous path of self-discovery and growth. She shared stories of clients who have found profound changes in their lives through these practices, highlighting their transformative nature.
The Integrative Power of Reiki and Sound
We explored how Reiki and sound healing, when integrated, can offer a more comprehensive healing experience. Kiki described how the combination of these two modalities can enhance the healing process, leading to deeper levels of relaxation and rejuvenation.
Special Offers from Kiki Tyler
An Opportunity for Transformation
In the spirit of making these healing practices more accessible, Kiki is offering a special package, "Reiki and/or Sound Special": three one-hour sessions for $333. This is a unique opportunity to experience the transformative power of Reiki and sound healing firsthand.
The Magic of Chakra Power Sound Bath
Additionally, Kiki has another exciting offer. For those interested in experiencing the healing magic of "Chakra Power," enjoy 7 guided Chakra Sound Baths for just $17. This offer is a perfect introduction to the world of sound healing and its benefits.
Join our community
Connect with like-minded individuals.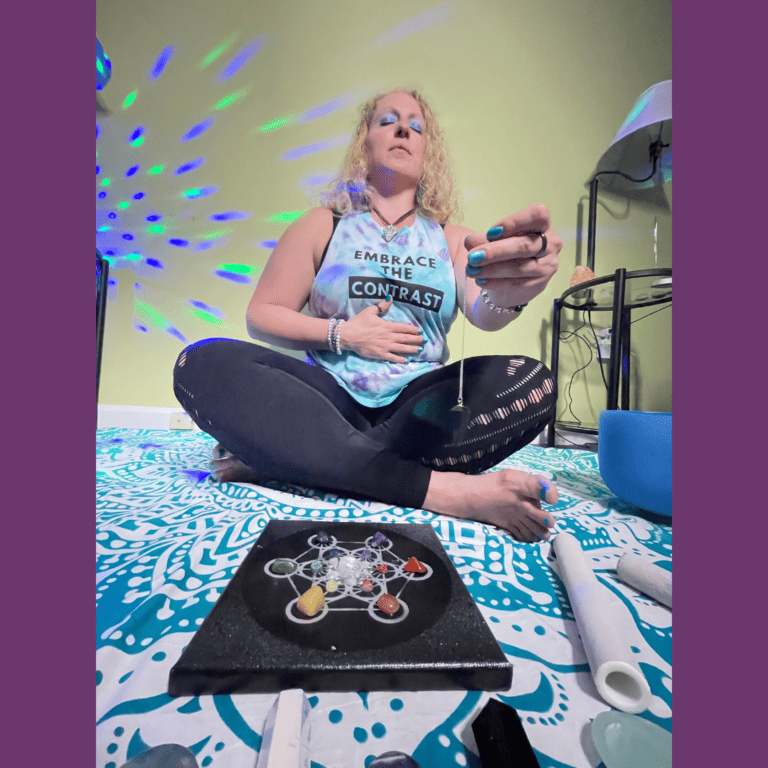 Finding Balance in Modern Life
In a world where stress and anxiety are prevalent, Kiki's insights provide a beacon of hope. She spoke about the relevance of these ancient practices in our modern life, offering solutions to the challenges of maintaining balance in a fast-paced world.
Kiki's Vision for Healing
Kiki shared her vision for the future of healing, where practices like Reiki and sound healing are more widely recognized and integrated into mainstream wellness approaches. She expressed hope for a world where holistic healing is accessible to all, transforming how we approach wellness and personal growth.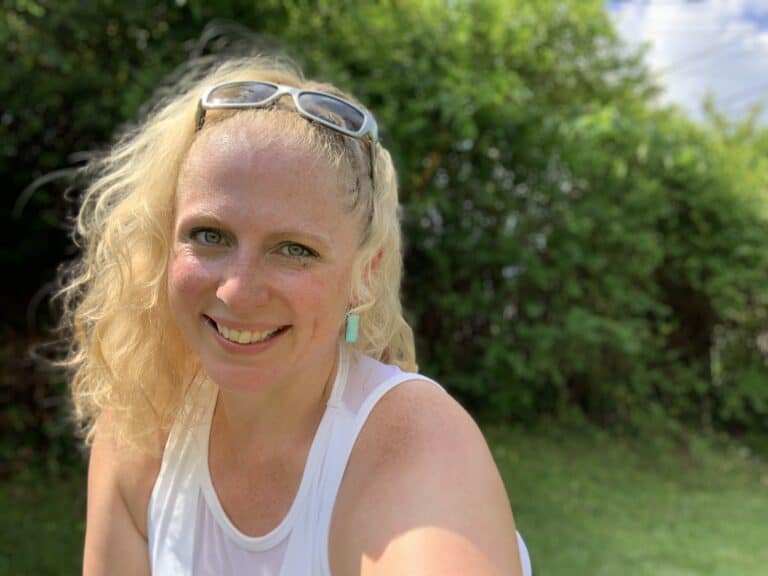 In Closing: Embracing the Symphony of Healing
This conversation with Kiki Tyler illuminated the incredible potential of Reiki and sound healing in nurturing our well-being. It's a reminder of the power we hold within ourselves to heal and grow. Whether you're on a path to peace or curious about these ancient healing modalities, I invite you to explore further.
Don't forget to subscribe to "Create The Best Me" for more enriching content on wellness and self-discovery. Stay tuned for our next episode, where we'll uncover more secrets to a balanced and fulfilling life.
Watch the complete interview here.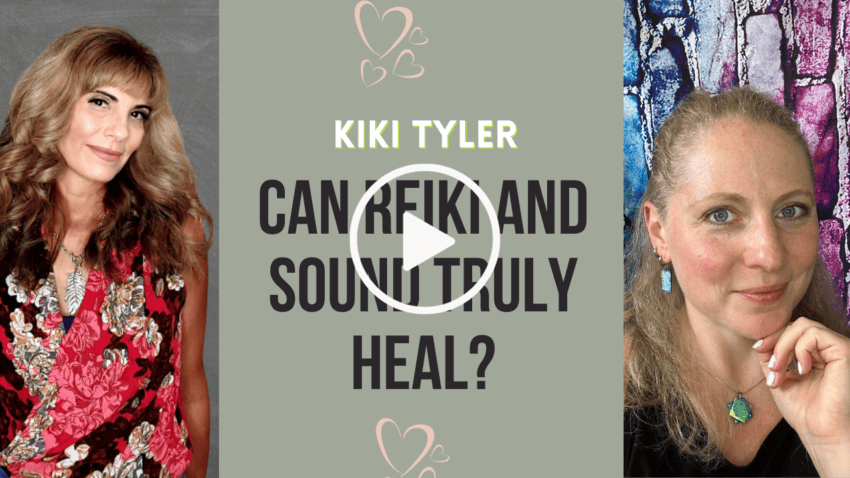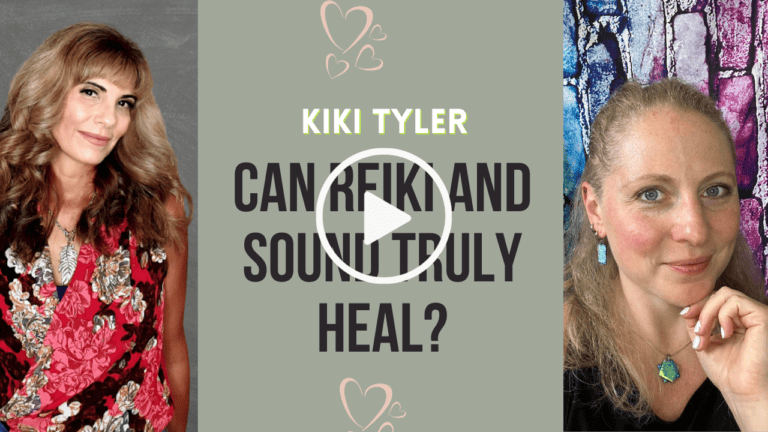 Resources Mentioned:
Reiki and/or Sound Special offer
Book "Heal Your Body," by Louise Hay
Subscribe to Apple Podcasts, and don't forget to Rate and Review
Like what you heard? If so, please rate and comment on Apple Podcasts. And while you are there, let me know what you want to hear next.
And while you are there, don't forget to hit Subscribe.
Want to know how you can enjoy this podcast more?