Guilt-Free Self-Care in Midlife With Elaine Blais
Embrace Your Difficult Side and Rewrite Your Life's Story
Ever been labeled "difficult" or "too much"? What if I told you that's where your power lies? Dive in as we unravel the secrets with Elaine Blais, the woman who's turning these labels into a badge of honor.
A Deep Dive into Elaine Blais' World
In a world where labels often confine us, Elaine Blais stands as a beacon of transformation. She's not just any life coach; she's the Certified Self-Approval Life Coach who's challenging societal norms and redefining what it means to be a woman, especially one labeled as "difficult". Behind this title lies a story of resilience, empowerment, and a burning passion to rewrite narratives.
Elaine is the brilliant mind behind the Difficult Woman Collective, a movement that urges women to reclaim labels used against them and harness them as their strength. As an author and spiritual practitioner, she has dedicated her life to helping women heal from the scars of perfectionism and to embrace their true power through the Art of Self-Approval.
In this deep dive, we'll journey through Elaine's philosophy on the power of thought, the essence of true self-care, the importance of trusting oneself during the healing journey, and the ways you can connect with Elaine and her transformative work. Prepare to be inspired, enlightened, and empowered as we explore the world of a woman who believes that being "difficult" is not just acceptable but a stepping stone to crafting the life of your dreams.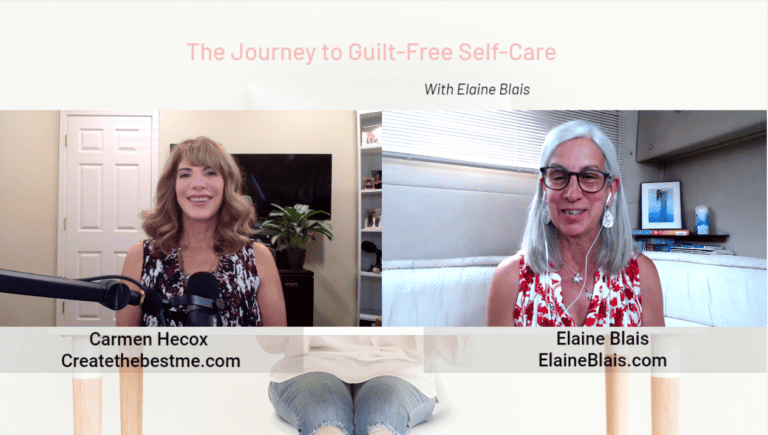 The Power of Thought: Navigating the Mind's Labyrinth
Every second, our minds are abuzz, producing a cascade of thoughts that influence our emotions, decisions, and actions. But how often do we stop to dissect these thoughts to understand their origin and impact? Elaine Blais, in our enlightening conversation, delved deep into this very realm, emphasizing the profound influence of our mental chatter on our lives.
She highlighted a crucial aspect: not all thoughts serve us. Many, especially those birthed from our fears or past traumas, can be self-defeating. They can trap us in cycles of doubt, anxiety, and inaction. But here's the empowering revelation: these thoughts, no matter how deeply ingrained, aren't set in stone. We have the agency to challenge, change, or even discard them.
Elaine introduced us to the fascinating duality of our brain. One part, ancient and prehistoric, is always on guard, ensuring our survival. It's this part that often resists change, fearing the unknown. On the other hand, our prefrontal cortex, the seat of our dreams and imagination, beckons us toward growth, creativity, and evolution. The challenge? Balancing these two ensures that our survival instincts don't stifle our aspirations.
Elaine's insights were a revelation. She urged us to be vigilant observers of our thoughts, to question their validity, and to intentionally craft beliefs that propel us forward. By doing so, we're not just passive recipients of random thoughts; we become the architects of our mental landscape, paving the way for a life of intention, purpose, and empowerment.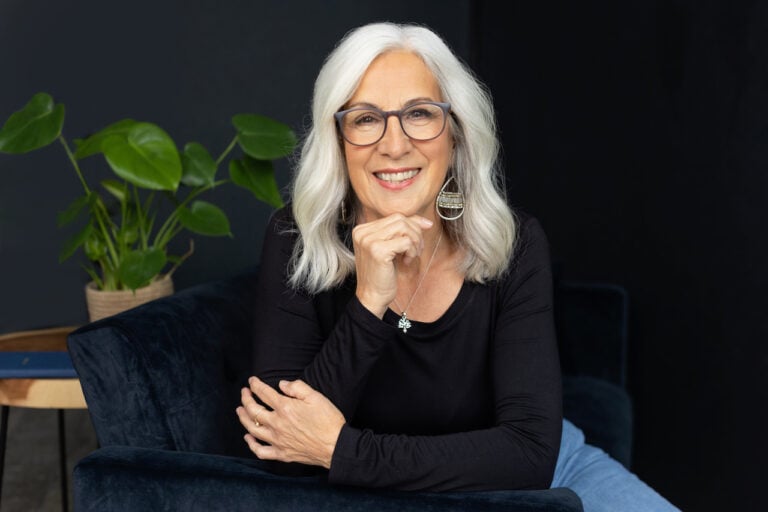 Embracing Discontent: The Unexpected Catalyst for Growth
Following our deep dive into the intricacies of thought, Elaine steered our conversation towards a feeling we've all grappled with at some point: discontent. It's that nagging sensation, the restless itch, the feeling that something just isn't quite right. For many, it's a feeling to be avoided, suppressed, or even numb. But what if, instead of pushing it away, we leaned into it?
Elaine posits that discontent, often perceived as a negative emotion, can be a powerful catalyst for transformation. It's a sign, a nudge from our inner selves, signaling that there's more to explore, more to achieve, and more to become. Instead of viewing it as a burden, she encourages us to see it as a compass, guiding us towards areas in our lives ripe for change and growth.
But how do we navigate this feeling without being overwhelmed? Elaine's approach is both gentle and profound. She suggests sitting with our discontent, allowing ourselves to truly feel it without judgment. By doing so, we create a space for introspection, for questioning, and for dreaming. What lies beyond this feeling? What life could we craft if we moved past our current constraints?
The journey from discontent to transformation isn't always linear. It requires patience, introspection, and often, a reevaluation of deeply held beliefs. But as Elaine beautifully articulated, it's a journey worth embarking on. For in embracing our discontent, we open ourselves up to a world of possibilities, to a life where we're not just surviving but truly thriving.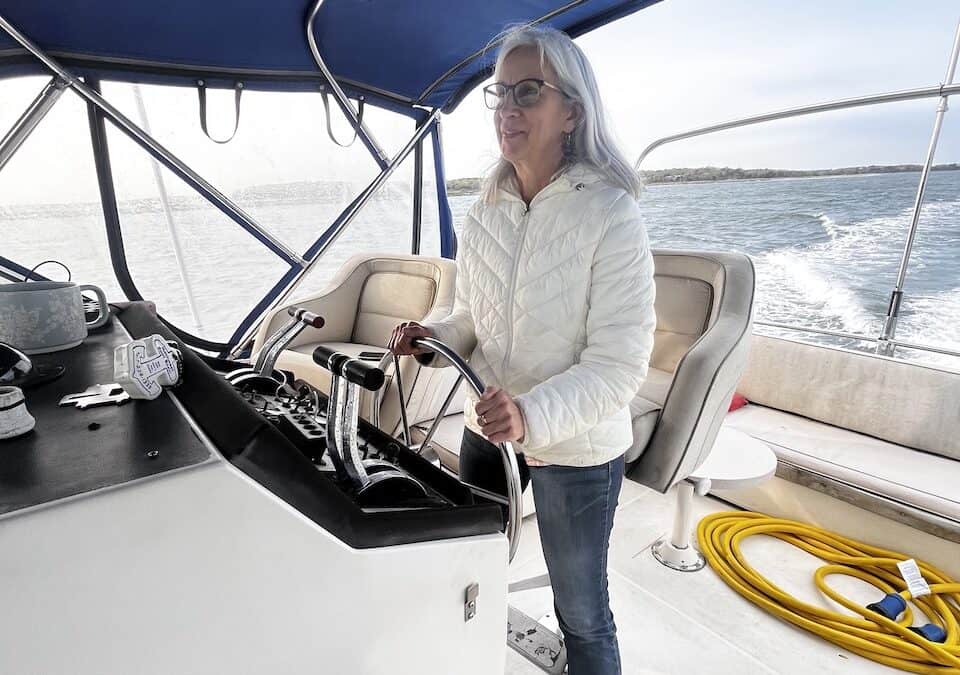 Simple Steps to Prioritize Yourself: Beyond the Clichés of Self-Care
In our fast-paced world, the term "self-care" has become a buzzword, often associated with spa days, vacations, or indulgent treats. While these are undoubtedly enjoyable, Elaine Blais challenges us to delve deeper to uncover the true essence of self-care that goes beyond these surface-level practices.
During our conversation, Elaine emphasized that genuine self-care is an introspective journey. It's about pausing amidst the whirlwind of life, taking a moment to breathe, and grounding ourselves in the present. It's about checking in, not just with our external needs but with our internal world – our emotions, thoughts, and desires.
One profound insight Elaine shared was the importance of awareness. How often do we truly notice our breathing, the rhythm of our heart, or the cascade of thoughts flowing through our minds? By becoming conscious observers of our inner world, we can identify patterns, beliefs, or habits that may not serve our highest good.
But self-care isn't just about introspection. It's also about action. Elaine suggests simple yet transformative practices like pausing during moments of chaos, taking deep, intentional breaths, and grounding ourselves in the present. These acts, though seemingly small, can shift our energy, bringing clarity, calmness, and a renewed sense of purpose.
Join our community
Connect with like-minded individuals.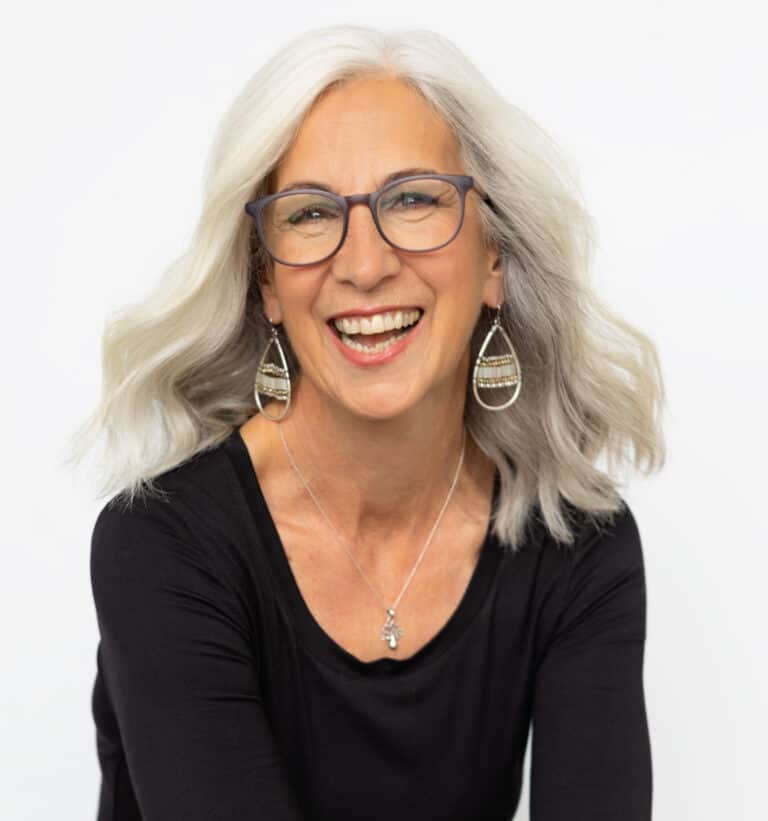 Trusting Yourself in the Healing Journey: The Path to Inner Empowerment
Healing, as Elaine Blais beautifully articulated, is not a destination but a journey. And central to this journey is trust. Not just trust in the process, in a coach, or in external forces, but a deep, unwavering trust in oneself.
My conversation with Elaine shed light on a profound truth: healing often requires us to confront parts of ourselves that we'd rather avoid – our fears, traumas, and vulnerabilities. But it's in facing these shadows, in embracing every facet of our being, that true healing begins.
Elaine emphasized the importance of patience and compassion during this journey. Healing isn't about quick fixes or overnight transformations. It's a gradual process, one that requires time, introspection, and, often, a reevaluation of long-held beliefs and patterns.
One of the most empowering insights from our chat was the idea that, through coaching, individuals aren't just seeking external guidance. They're learning to tap into their inner wisdom to trust their intuition, feelings, and decisions. Elaine's approach to coaching is centered on this principle: empowering individuals to become their own best guides, to trust themselves deeply, and to navigate their healing journey with confidence and grace.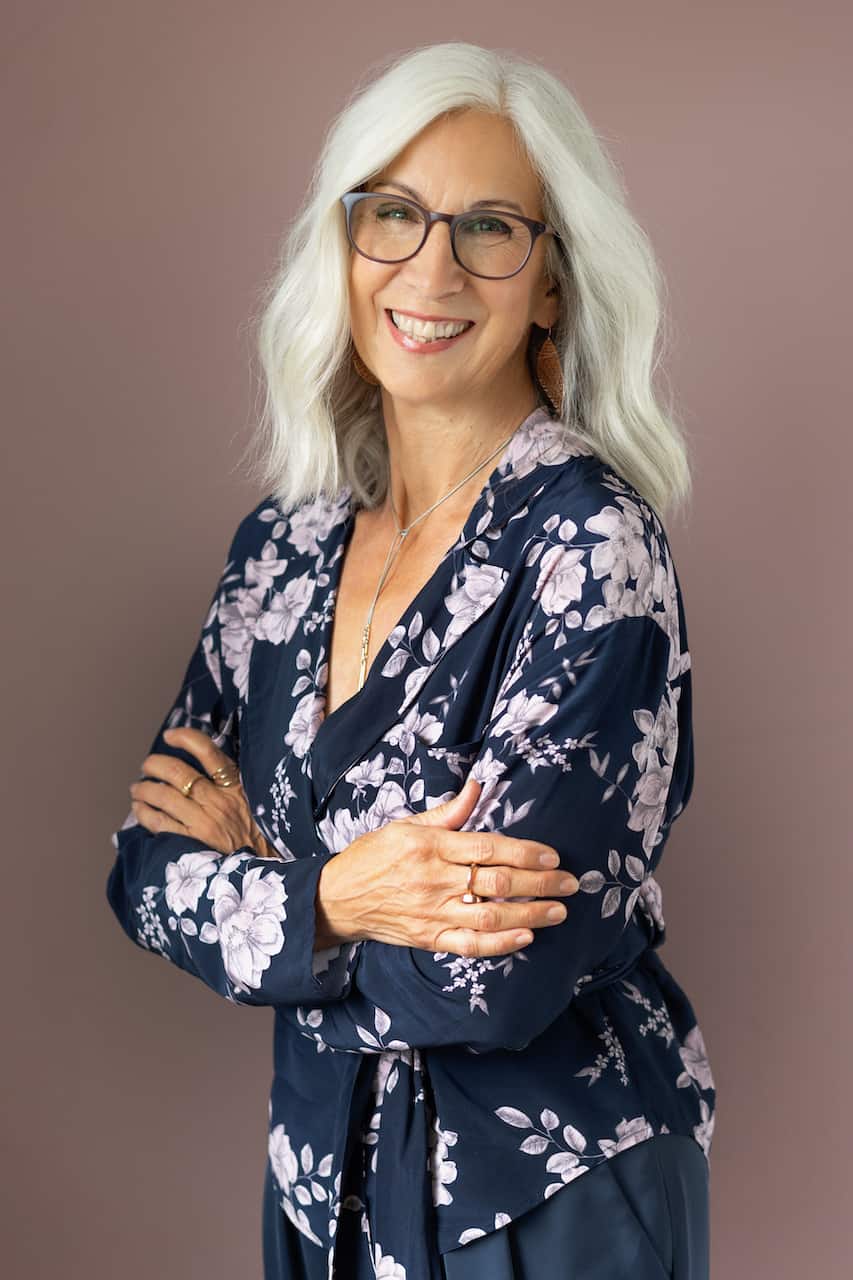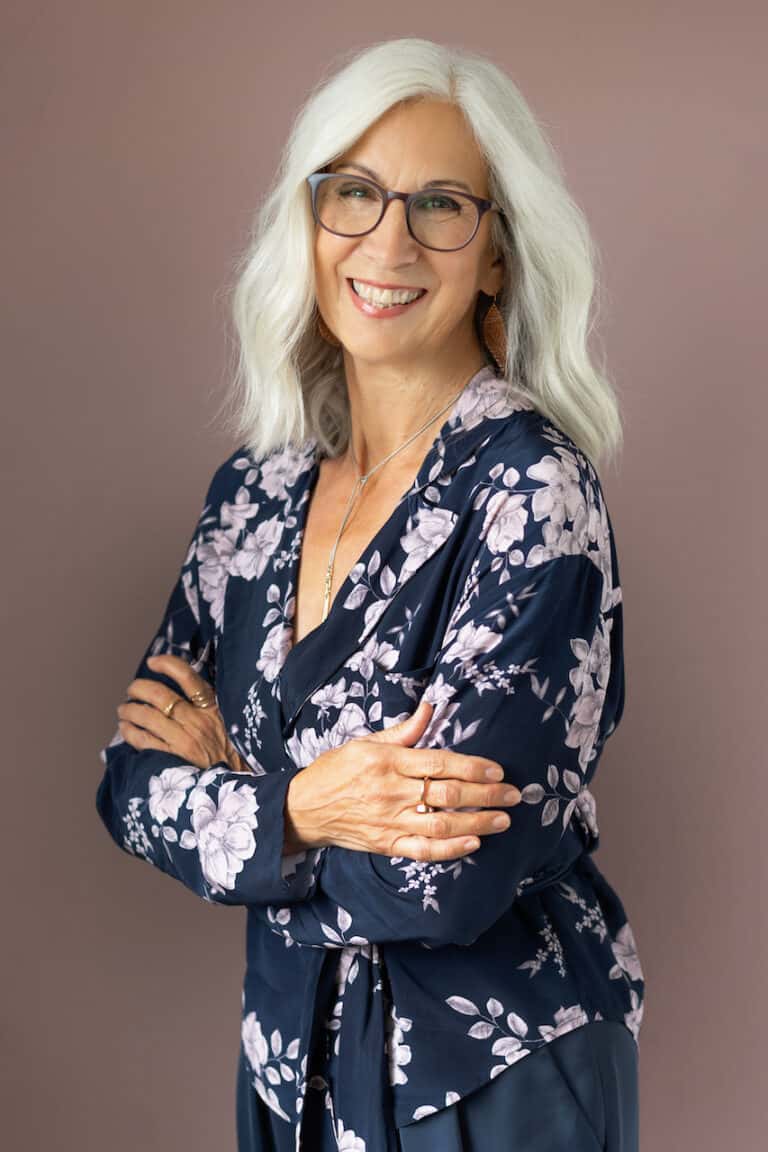 Connect with Elaine: A Community of Empowerment and Transformation
In today's digital age, finding genuine connections and communities can be a challenge. Yet, Elaine Blais has managed to create a vibrant, supportive space where women from all walks of life come together, united by a shared purpose: empowerment and transformation.
During our chat, Elaine shared the various platforms where she actively engages with her community. Beyond her insightful website, she's a dynamic presence on Instagram under Elaine Blais Coaching. Here, she shares snippets of wisdom, transformative insights, and a glimpse into her daily life, all aimed at inspiring and empowering her followers.
But perhaps the most impactful space she's created is the Facebook community, A Difficult Woman Collective. This isn't just any group; it's a movement. It's a space where women come together to discuss, debate, and reclaim labels that have historically been used against them. Being "difficult," as Elaine passionately believes, isn't a flaw but a strength. In this community, women learn to harness this strength, to embrace their "difficult" sides, and to use it as a catalyst for change and empowerment.
For those eager to dive deeper to engage with Elaine and her transformative work more intimately, these platforms offer a treasure trove of insights, support, and community.
In Conclusion: A Journey of Self-Discovery and Empowerment
My conversation with Elaine Blais was nothing short of enlightening. It was a deep dive into the realms of self-awareness, empowerment, and transformation. Through her words, wisdom, and experiences, Elaine illuminated the path for countless women, urging them to embrace every facet of themselves, to challenge societal norms, and to craft a life of intention and purpose.
And for those who've been inspired by Elaine's message and wish to embark on a transformative journey of their own, there's exciting news. Elaine's "Women Writing Their Lives" 6-week experience is on the horizon, set to commence from September 12 to October 16, 2023. This isn't just any program; it's an invitation to introspection, self-discovery, and empowerment. A chance to rewrite your narrative, to craft a story that resonates with your truest self.
For more details, insights and to embark on this transformative journey, head over to Elaine's website. The path to self-discovery, empowerment, and transformation awaits.
Loved what you read? Subscribe now and join us on this empowering journey. Together, let's create the best version of ourselves!
Watch the complete interview here.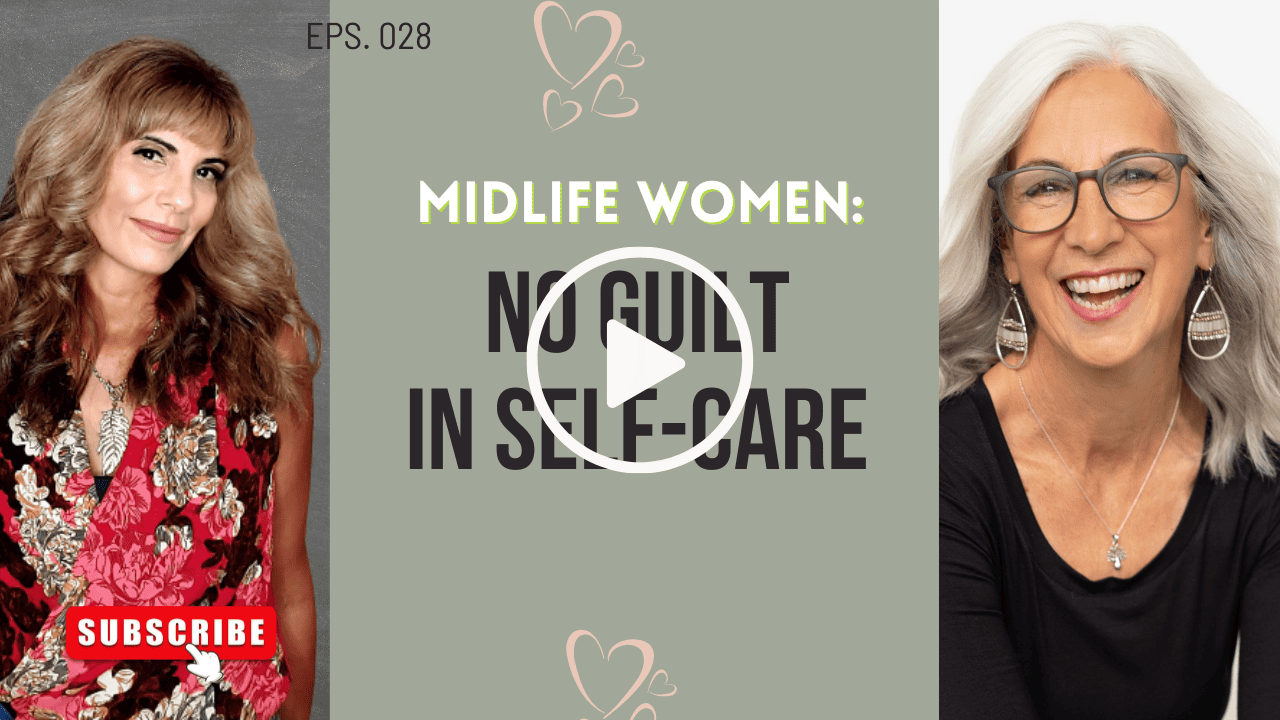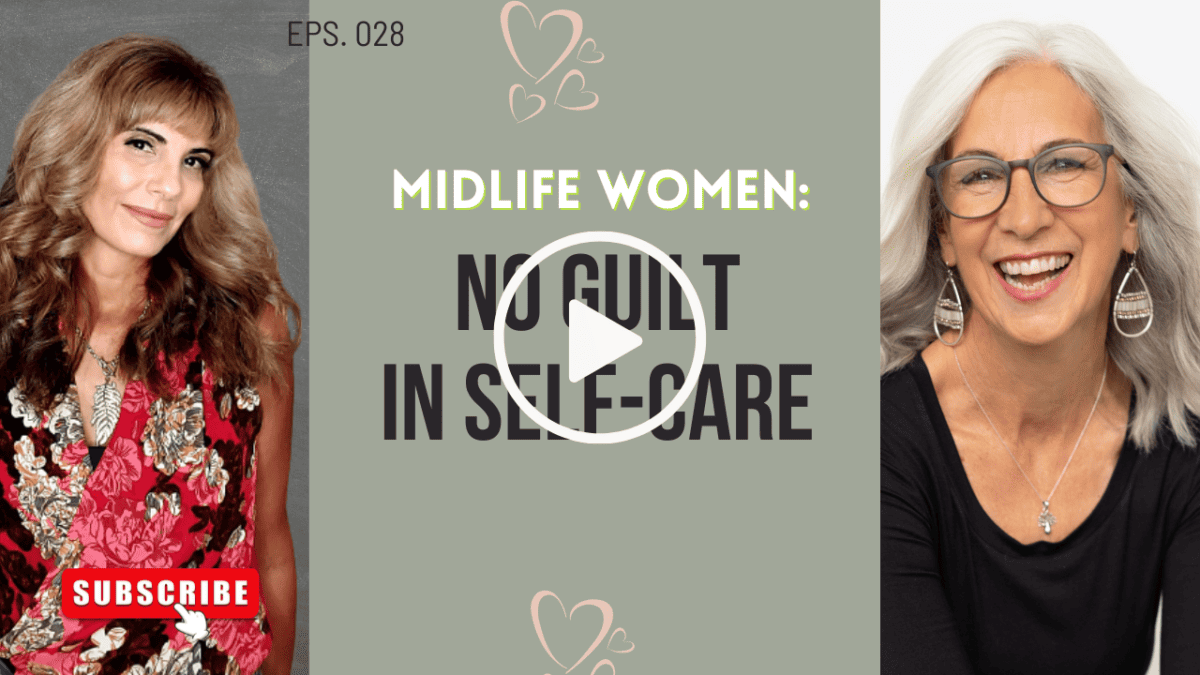 Resources Mentioned:
Instagram Elaine Blais Coaching
A Difficult Woman Collective Private Facebook Group
Subscribe to Apple Podcasts, and don't forget to Rate and Review
Like what you heard? If so, please rate and comment on Apple Podcasts. And while you are there, let me know what you want to hear next.
And while you are there, don't forget to hit Subscribe.
Want to know how you can enjoy this podcast more?